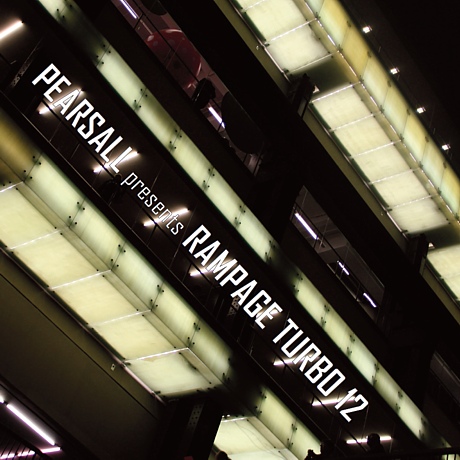 right-click on the title and save as to download
Click to go to the I Love Hard Beats 2 interview!
Mixed in London, June 2012
(58:37, 134 MB, 320 KBPS MP3)
Large cover
Cue file
Zip pack (split into separate tracks)
Style: Classic freeform hardcore
Direct link to the mix: http://sonicrampage.org/mixes/rt12/Pearsall-RampageTurbo12.mp3
Tracklisting:
01. M-Zone – Subsonic Mass (Forever Forward)
02. M-Zone – M-Mission (M1) (Boscaland)
03. Acid Ted vs The Pranksterz – Acid Ted 2000 (Havok)
04. Hard Trance – Me And My 1080 (Evolution)
05. Mark Ashley & Charly T – Higher Limits (Dynamix)
06. K-Complex & Energy – Free The Brain (Nu Energy)
07. Square Wave – Tekno Chant (Stompin Choonz)
08. DJ Quatro & Dizzy D – Future Trance Project 2 (Funky Breaks International)
09. Force & Styles – Simply Electric (Bang The Future Remix) (UK Dance)
10. Helix – Cluster (Stompin Choonz)
11. Tazz & Element – Shape Shifter (Digital Beats)
12. DJ Fury – Chaos (Bonkerz)
13. Sharkey & Eclipse – Mind Launch (Nu Energy)
14. Sharkey & Marc Smith – Death By Stereo (React)
15. Shanty & Outrageous – Virtual Existence (Digital Beats)
16. Jonny Go Mental – Voodoo Magic (Bonkers)
17. Square Wave – Gods Broth (Stompin Choonz)
18. Energy & Blackout – The Seven Deadly Strings (Nu Energy)
19. DJ Eclipse – Energize ft MC Sharkey (Bonkers)
Enjoy this mix? Leave a comment!
Cover: Turbine Hall, Tate Modern, London
Happy Friday!
Are you ready for your weekend? Are you going to go mental?
I'm … not. (I am a dad after all!)
Doesn't matter, though, because I am very proud to present you with some absolutely choice music … the latest edition in my Rampage Turbo series of freeform hardcore mixes! As with the eighth and ninth editions in the series, this is a full power excursion into the mid-late 90's roots of the sound, mixed 100% on vinyl in one take, and originally premiered last week on the Freeformaniacs radio show on Krafty Radio. It starts on the acid/hard trance tip and then builds itself up to a furious freeform finale. If you like hard, fast, trancey music with lashings of acid, then this mix is for you!
In freeform terms, this particular Friday (by which I mean today, of course) is also significant, because it marks one week until the almighty I Love Hard Beats 2 party kicks off at The Lightbox in Vauxhall, London, and to mark the event the brains/eyeballs/limbs behind this event, the Hard Beats Collective have agreed to answer a few questions about the party in order to whet your ravenous appetite for all things hard and fast.
So, without any further ado, I present to you, Sonicrampage's very own:
I Love Hard Beats 2 interview!
Pearsall: Let's start with the obvious stuff: I Love Hard Beats 2. Who? What? Where? When? How?
Hard Beats Collective: Woah! Thats a lot of questions inside one question! I Love Hard Beats was set up to replace the gap that Freeformation left. Freeformation was the party of all parties and seeing as though the remaining NEC artists joined forces to create Hard Beats Collective, we felt that carrying on the crazy fun packed party was a must! Our event (much like Freeformation) is aimed solely at fun loving, open minded guests. If any one reading this feels that they fit this quota then head on down to London on the 13th of July to our second event I Love Hard Beats 2 – Double Vision!
For those who don't know, what's the Hard Beats Collective? How did it come about and what are the plans for the future?
The Hard Beats Collective is essentially 3 record labels: Watchtower Records, A-Tech Music and Stamina Records. All the key artists from the late Nu Energy Collective minus Kevin Energy will be releasing through these outlets. Nu Energy and the associated artists involved have always produced forward thinking music. 2009-Present date has seen a solid progression for freeform. We wanted to ensure this progression carried on so the plans to forge a new collective were in motion for a few months before the official announcement was made by Kev.
We have got some substantial plans for the year 2034 as we have forseen that in this year we may add an upside down question mark to the end of Hard Beats Collective. It may look like this 'Hard Beats Collective¿'. Apart from that we will be running regular events (there is a HUGE one being planned for our first birthday), pushing the boundaries and of course staying true to what we are all about.
I think this has been an exciting year for freeform hardcore music, do you agree? (Note: the correct answer to this question is yes)
Oh in that case YES!!!
In all seriousness you're right. This year has been a very strong year for us as we have seen all three labels come into their own with consistent strong releases and the birth of I Love Hard Beats. Working closer with the European artists like Substanced, Aryx, Grimsoul and many more has been a great move in the right direction for Freeform also. Expect loads more great things for the rest of the year. 😉
What were some of the highlights of the first event?
Well what can we say? The event was a total success as the turn out was rammed and rocking. We had only the finest party goers in attendance, most of which were recognisable faces from the Freeformation parties which was great to see. There was loads of artist/crowd integration which is the key to our trade mark party vibe. We are really excited to see all the ILHB family again on the 13/07/12!

View Larger Map
Find your way to The Lightbox
Your crowd: dead fish or frenzied ravers?
Frenzied, out of control undead fishywishy ravers!
Who are you particularly excited to see play at this event?
As you can tell we are very open to all genres so we are very excited to have Hamilton play for us in the main room. Substanced and Aryx are extremely sick in every sense of the word so them two will be a focal point of the night for sure! To be honest though this is a tough question really as every single outside act on the night has been shortlisted over and over again based on thier technical ability, crowd control, originality and personal input to freeform as a whole. Paul Cumbum, Morris Piper and MC Hovis Wiper were a real pain to book as they as they are currently in the middle of filming a high end McCain's Chip Sandwich advert in Croyden.
What are some of the ballaches of promoting parties and how do you deal with them?
Promoting parties is a lot of fun but as you can lot of work goes on behind the scenes. As to the major ballache … hrm … it would have to be dropping a box full of 5000 flyers. This has happened more times than you'd think and each time it's a massive massive pain in the arse.
Why is the party free? Are you bankrupting yourselves for lurve or is it all part of a cunning plan?
We decided to take things back to their roots. People who have been on the freeform journey with the NEC will remember that the first couple of Freeformation parties were free. There was one in particular where if my memory serves me correctly there was a 300% Nu Energy Launch night which showcased an extremely diverse line up and was even doing free giveaways of the mix. As you can tell we are running things in a similar fashion. Why change something which clearly is not broken? Luckily for us all the HBC members are all so keen to keep things alive for the loyal followers that we all throw in money, meaning its only a small (ish) loss each. We have already started planning a BIG one for the I Love Hard Beats first birthday 😉
Now that Hard Beats Download has shut down, where can people get your music?
Hard Beats Download shutting down was a shame to be honest but it doesn't mean you all can't still buy our music. You can purchase all 3 label's music from most download stores or you can go directly to the labels websites and obtain details from there?
arkitech-music.com – After a seriously solid first release which was sent out via the new digital A-FAX method Rikki Arkitech will be broadcasting the second release very soon 😉
watchtowerrecords.co.uk – Matt D, Jamis and Matt S have done extremely well with the newest member of the HBC label fraternity. They have signed some HUGE internationally known artists already and the second release is currently being mastered and put together for global distribution.
soundcloud.com/staminarecords – A.B has been putting out some slamming freeform from established artists like Douglas, Transcend and more. Keep a close eye on this label as it will be releasing a wide spectrum or Freeform and Hardcore.
Which producers and dj's in the scene are you feeling at the moment?
Well this is a bit of a hard question isn't it!? Aside from all of the HBC we are 'feeling' any DJ, Producer, MC, Artist who is pushing the sounds we all love. We as a collective will always support anyone who is helping push what we are trying to do.
When you are not loving hard beats, what do you do?
We Appreciate Rough Drums 😉
Finally, let's say hypothetically that I am someone who does not, in fact, love hard beats, and that I prefer to stay home and write poems about vegan bicycles – what do you say to me?
Hypothetically speaking – that I am a vegan bicycle. I would simply ask for you to sit on me, then rock gently back and forth gently singing vegetable based lullaby's.
Thanks a lot for having us matey! We will hopefully see you on 13/07/12 at ILHB2 – Double Vision!!! 😉
Everyone who is interested in joining us on our wild and wonderful journeys please check the line up here and register for FREE ENTRY here.
—
Check out Endemic's Freeform material at soundcloud.com/endemicharddance
Also check out Smythy's D.R.O.P.S Drum & Bass projects at www.soundcloud.com/D-R-O-P-S
Feedback always welcome!