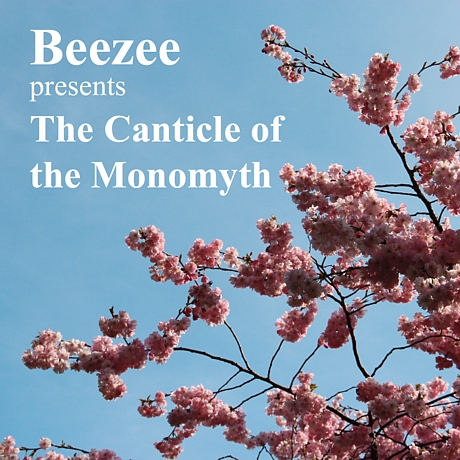 right-click on the title and save as to download
Mixed in Cardiff, March 2012
(99:44, 230 MB, 320 KBPS MP3)
Style: Freeform Hardcore
Tracklisting:
01. Pain On Creation – Pain Control
02. Grimsoul – I'll Bring The Storm
03. DJ RX – Frozen Flame
04. Epilim – Plasma
05. Alek Szahala – Pink Magic
06. Substanced – Geneva Part II
07. Furyan – Galaxias Glaciere
08. Grimsoul – Moment Of Wonder
09. Ephexis, DJ Rx & Carbon Based – Decimator
10. Ephexis – Elements
11. Endemic – Hurricane
12. Substanced – Shadows Of Tomorrow
13. Aryx – Nephila
14. Grimsoul – Bad Boy
15. Lab 4 – The Uprising
16. Betwixt & Between – Phase 6
17. Epyx & Cyrez – Polar Energy
18. Substanced & Alchemiist – Skullcrush
Enjoy this mix? Leave a comment!
Stream and download from Soundcloud
A whole week of freeform here at Sonicrampage … and then a bit of a lie down, and something completely different (a very deep dubstep mix)! Later this week Rampage Turbo 11 will be premiering on the Freeformaniacs show on Krafty Radio, on Thursday morning at 9 am, and I'll then have the download up here; first up, however is an ace guest mix from one of my favorite online freeform dj's: Beezee. Enjoy!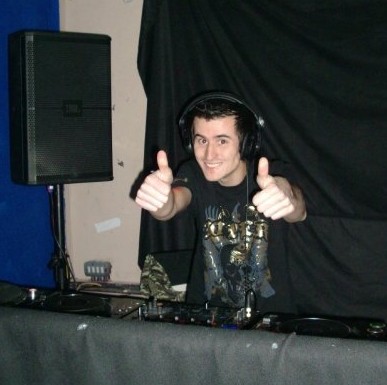 Pearsall: Beezee – who, what, where, when, and why?
Beezee: My real name is Sam Heywood, I am from Manchester but I have been living near Swansea with my wife for the past 2 years. The name Beezee came from my dad ever since I can remember, he still calls me Sambeezee he says it was after the Zambezi river, it just kind of stuck really and I just changed the spelling so people could pronounce it. People still struggle to tell the difference between this and Breeze though which gets slightly annoying.
Tell me about the mix, starting with the title: what does it mean?
The title for this, and most of my previous mixes come from names and things from Greek mythology, I am a bit of a myths and legends geek and really like the names and meanings of the monsters and gods etc. This particular title means 'journey' which was always the way I wanted to go with this mix.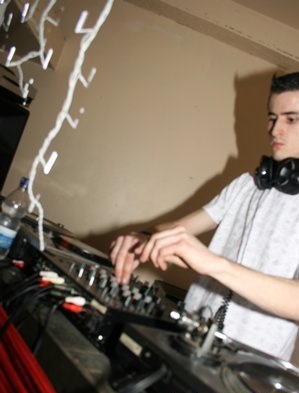 Continuing on about the mix, what was the thinking behind it, what made you choose the tracks you did in the order you did?
As above really I wanted to take the mix on a bit of a journey through different styles of freeform, with this one in particular going through tunes and djs that really got me into freeform in the first place, which is why you will notice a lot of FINRG selections as this is really where my 1st taste of freeform came from. My aim was to start off at one place and to end up at a completely different place at the end, I am not sure if I acomplished this fully but i'll let the listenners make their own judgement I guess.
When I am putting a mix together I never really know exactly what I am going to play, I tend start off with a tune which I feel will kick start the mix and get people to want to carry on listening and I try to progress the mix from there while also changing the styles where I can. For example in this one when I switched between 'Pink Magic' and 'Geneva Part II', you have got 2 totally different tracks but the early breakdown in Geneva I think worked well after the melodies in Pink Magic and then you get the long build into the drop of geneva which I felt was a good way to step the mix up a gear.
About yourself, how long have you been mixing, and what got you into it?
I got my first set of decks when I was 18 so nearly 10 years ago, they were in a Numark DJ in a box. Not exactly state of the art but they served a purpose at the time. I was in to all sorts of music at the time, mainly underground hip hop and I tried to get to grips with mixing with old Ghostface Killah and Big Punisher vinyls to name a couple, I also had a scratch samples vinyl which was great,but then not so great as as soon as you tried to scratch on a crappy belt drive turntable it ended in disaster. So I saved up and got a pair of Stanton STR8-100 decks which were/are amazing. I still have them (although not the original ones as some twat robbed them from my flat). I was always into trance as well but purely from a raver's point of view, I used to go to Tangled in Manchester quite a bit and I slowly got more and more in to it so started collecting trance vinyls. I got asked to play a trance set then at my mate's 18th party which was held at the local night spot which went really well and this then gave me a real buzz for playing out. I didn't get another set for a while after that but mainly because I had no real means of promoting myself further than the local club. I was mainly playing at parties and crap local nights for the next few sets that I did which was OK at the time but nothing spectacular.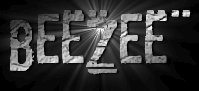 It was only after I went to Gatecrasher v Tidy at the NEC in 2002 that I then discovered hard house, it was Lab 4 who were playing at the time and they blew me away, this gave me a new direction to head in as I went to buy a load of Tidy vinyls and kind of got hooked on hard house and hard trance after that. I didn't play out for a couple of years after that though as I found myself up and down the country every weekend raving my arse off so didn't find time to mix too much. Until a mate told me he was starting a new hard dance night in Manchester called Tuition, so I played there and this went down really well and I then got asked to play more and more hard dance nights around Manchester and occasionally further a field in Liverpool and once in London. All of my sets apart from 2 have been on vinyl, I had to buy some cdjs 3 years ago as there was no new tunes on vinyl coming out that I wanted. I haven't played in a club for a while now though as moving down to Wales meant the opportunities weren't there really, especially now as I have moved onto playing freeform all the time (after hard dance became a little predictable and slightly boring to me).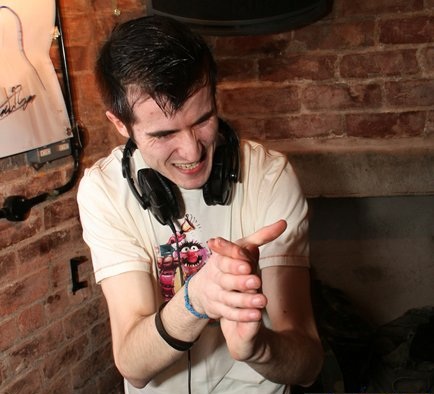 Why freeform?
It all started off after I saw Proteus for the first time at Goodgreef, I just loved the energy and thought every tune was insane, it just grabbed me as soon as I heard it and from there I used to try and get to see him whenever he was in the UK, it was he who basically made me aware that FINRG existed. It was only really when I first got my CDJs that I started to collect freeform tunes and FINRG was my main source, it gradually took over and now it is pretty much all I like to mix. It just gives me such a buzz when I play it and I love the endless energy, all the productions in freeform tend to be spot on as well. I also love the freeform 'community' as everyone involved are amazing people.
If people want to hear more of you, where should they go online and do you have any gigs coming up?
I have most of my mixes up on my Soundcloud page which can be found here.
Also I have added these mixes to my timeline on facebook which can be found here: facebook.com/DJBEEZEE
No club sets planned unfortunately but if any promoters out there fancy giving me a chance to play I would love to hear from you 😉
You can however catch me playing on Freeformaniacs radio 12/04/2012 on www.kraftyradio.com at 9am 🙂