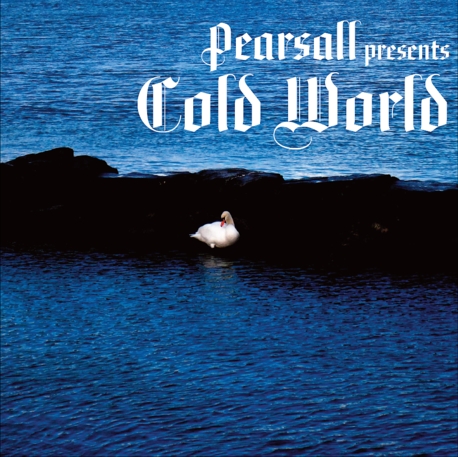 right-click on the title and save as to download
Mixed in Edinburgh, October 2010
(70:24, 161.14 MB, 320 KBPS MP3)
Zip pack (cut into individual tracks)
Big cover
Cue file
Style: Classic darkside drum n' bass
Direct link to the mix:
http://sonicrampage.org/mixes/cold/Pearsall-ColdWorld.mp3
Tracklisting:
01. Decoder – Tension (Elementz)
02. Fortran – Place To Be (Metro)
03. Nasty Habits – Prototyped (31 Records)
04. Future Forces Inc – Dead By Dawn (Renegade Hardware)
05. Dylan – Witchcraft (Droppin' Science)
06. The Specialist – Drop It On The One (Dread)
07. Stakka & K-Tee – Ya Don't Stop (Liftin' Spirit)
08. Cybotron feat. Dillinja – Threshold (Prototype)
09. Ed Rush – Mothership (No U-Turn)
10. Technical Itch – The Dreamer (Moving Shadow)
11. Current Affairs feat. Dom – Drones (Moving Shadow)
12. DJ Trace – Sniper (DSci4)
13. Boymerang – Soul Beat Runna (Regal)
14. Roni Size & DJ Die – The Calling (Goldie Remix) (V Recordings)
15. DJ Zinc – Stretched (True Playa'z)
16. Nemesis feat. DJ Kane – System (Optical & Fierce Remix) (Renegade Hardware)
17. DJ Krust – Cold War (Talkin' Loud)
18. Dom & Roland – Elektra (Moving Shadow)
19. Genotype – Angry Business (Renegade Hardware)
20. Doc Scott – Unofficial Ghost (Metalheadz)
21. Peshay – The Nocturnal (Back On The Firm) (Metalheadz)
22. Dillinja – Acid Trak (Pain)
23. Ed Rush, Optical & Fierce – Cutslo (Lokuste Mix) (Prototype)
24. Ils & Solo – Frozen (Dom & Roland Remix) (Timeless)
Enjoy this mix? Click here to leave a comment. To see larger versions of any of the photos below, just click on them.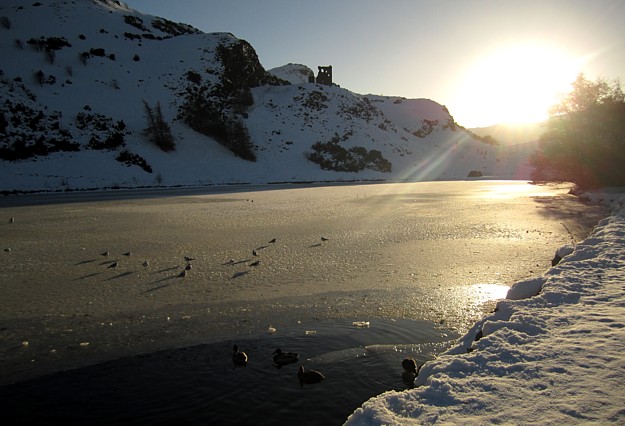 Holyrood Park, Edinburgh, December 2010, by Randall Helms
Sometimes music sounds like the future.
Sure, that's one of the most overused clichés used to describe electronic music (the other being "taking the listeners on a journey, maaaaan"), but that was certainly the case for me with the music featured on this mix – the classic techstep drum n' bass sound of labels like Metalheadz, No-Turn, Renegade Hardware and Moving Shadow.
To a teenager with a long-standing love of science fiction, this music sounded like transmissions beamed directly from the future – huge, glacial soundscapes bounded by metallic breaks, strafed by earthquake bass. Music so physically powerful that when I first went to the legendary Metalheadz Sunday Sessions at the tender age of 16 I was amazed to feel my nostrils flapping as if in a high wind – just from the bass pressure!

Winter in Yorkshire, by Ian Boonham
I know I've talked about this before in some of my other essays on this site (most notably on the posts accompanying Silver Dawn and Don't Panic), but I hope you don't mind me indulging myself again. I've just turned thirty and I'm going to become a father for the first time in a few months, so whenever I listen to this music I'm instantly taken back to when I first fell in love with it as a teenager. It takes me back to saving my lunch money for sating my vinyl hunger, to diving in the crates at Reckless on Berwick Street and Music & Video Exchange on Camden High Street, to daydreaming in class about dubplates, to jamming tapes from Dreamscape and Helter Skelter into my Walkman, to hustling for white labels at Blackmarket, to listening to scratchy pirate radio sessions and trading shouts with my friend Arjun ("shout going out to Randall in Paddington from Arjun in Maida Vale!").
Listening to this music brings all those memories flooding back.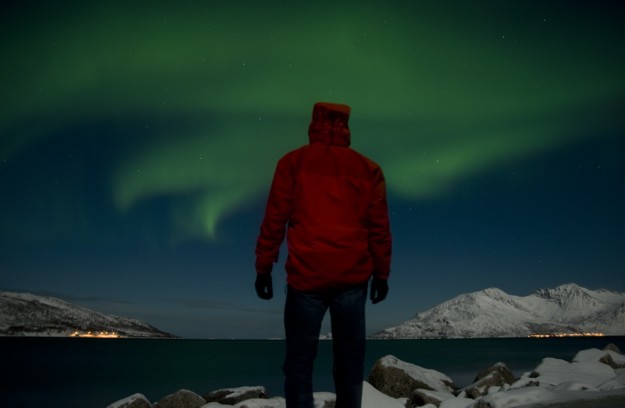 Aurora Borealis by James Clear. Check out his photos and his blog, The Empire
Don't get me wrong, though. It doesn't make feel like a teenager again – that ship sailed a while back, but that it can be a bit difficult for me to disentangle my objective feelings about this music from my memories, both good and bad, of my teenage years.
Even if my feelings about these tunes are pretty self-evidently biased by nostalgia, I think it's fair to say that the music on this mix is still pretty amazing, and that it has held up very well over the last decade and a half.
Although I actually recorded this mix back in October, just how powerful this music remains was brought home to me with a vengeance recently. As some of you may know, starting from the last weekend of November, Edinburgh has experienced its heaviest snowfall for over fifty years – with some parts of the city receiving up to 30 inches of snow in just over a week. In fact, it's only been in the last few days that it has finally started melting, and even now there are still plenty of sidewalks that remained iced over. Any Canadian readers will probably scoff at that kind of weather ("we get 30 inches for breakfast, eh!""), but trust me, Scotland is not prepared for such heavy snow!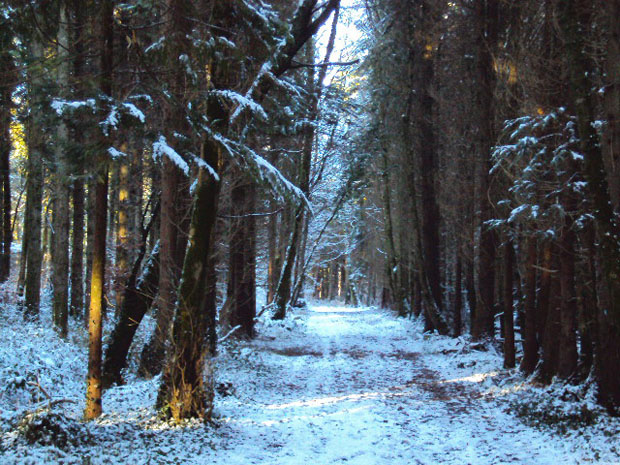 A snowy November day in rural Ireland by Alan Tarpey. Check out his photos on Picasa
The result, as you can imagine, was sixty flavours of chaos. Travel mayhem. Children unable to attend school or, in one case, stuck in school. Commuter misery. Sidewalks rendered deeply treacherous. Various other nonsense.
For me, though, it was great! Not because I'm some kind of hate-filled misanthrope who delights in the misery of others (well, not usually), but because I'm fortunate enough to work from home, so I was able to enjoy the snow on its own terms without being unduly troubled by the mayhem affecting other people. Edinburgh is one of the world's most beautiful cities at any time of the year, but in the snow it is truly magical. The pace of city life slows to a crawl, the sun glints off the snow, everything seems calmer, sleepier, and more peaceful.
And what better way to enjoy that than to get out there and spend your time tromping through the snow listening to tearing Amen drums and rinsing Reece bass?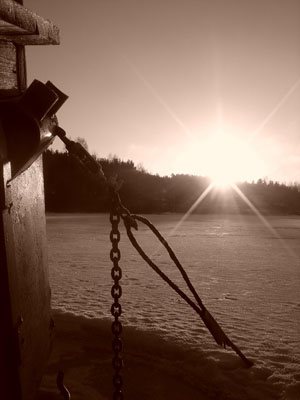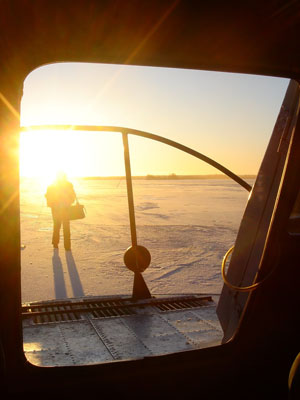 Two images from Russia's Karelia region by Nikita aka Acidizzy. Check out his photos and his music on Soundcloud
The music fits the moment perfectly.
Indeed, it's a bit ironic, because when I recorded it back in early October it hadn't actually gotten particularly cold yet, and we were still a ways away from actual snow. Those of you who have been reading my blog for a while will probably know that I delayed putting this mix up because there were a few problems with the recording of it – namely that it contains a few minor skips. In the end I realized that I was being ridiculously precious and that I might as well put the mix up (also, my decks are not yet set up in the new flat) – I can assure you that your enjoyment of the mix won't be ruined by the skips, since there are only a few of them and they are gone in the flash of an eye.
The other part of the project, as you can see from this page, was collecting people's favourite winter photos. As I discussed in my original post asking for contributions, two of my other personal/professional interests are photography and social media, so I thought that it would be nice to do a project where I used social media to get photographs to accompany the music. As you can see, I got some great shots, and I'd like to thank everyone who sent in pics – little did I know when I started the project how appropriate they would be to the weather we are now experiencing here in Britain!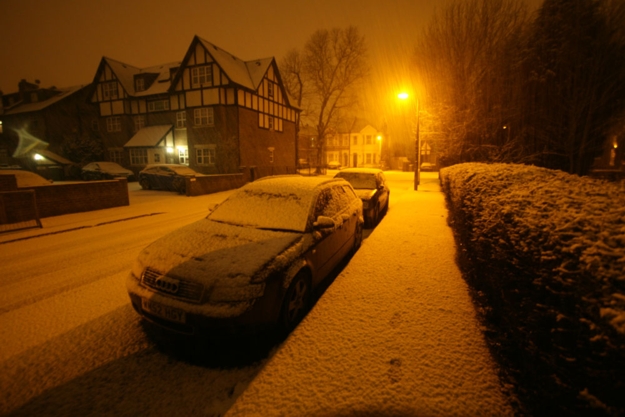 A snowy night in Surrey, by Jim Wild. Check out his blog.
Anyways, time to go back to the most important thing: the music …
Although I've babbled on above about darkness, cold, and snow, I don't want to give the impression that the mix is just 70-odd minutes of teeth-grinding darkside tearouts! What I've tried to do with this mix, as with most of my other drum n' bass mixes, is to work the intensity up and down over the course of the mix, starting out with chunky two-step drums before taking it up a couple of notches to furious ear-chewing mayhem, followed by a section of classic rollers to help you catch your breath again before building it back up again to a manic finish.
I hope it works for you like it works for me!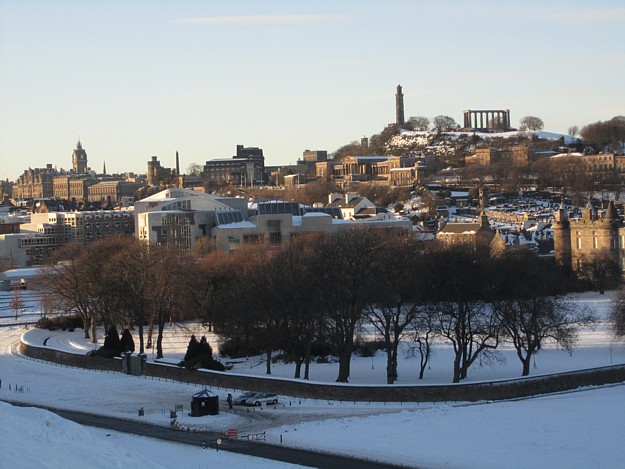 Looking towards the Scottish Parliament and Calton Hill, Edinburgh, December 2010, by Randall Helms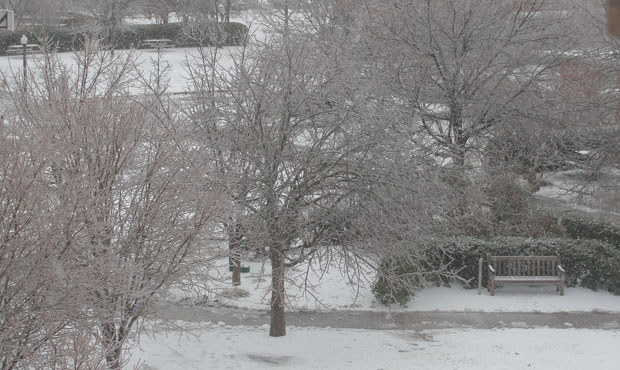 A rare snowfall in Oklahoma, by Levi Golston. Check out his YouTube channel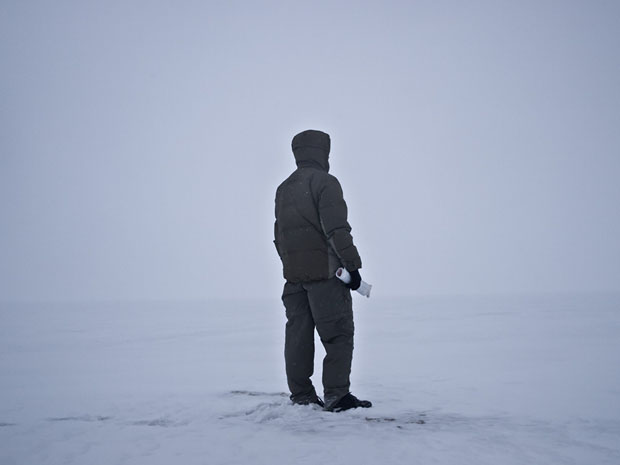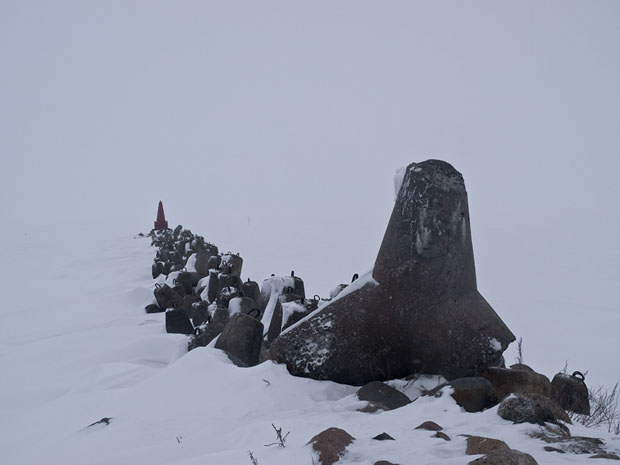 Two more images by Nikita, this time from the Vologda region of Russia
7 Responses to 'Pearsall presents Cold World'
Leave a Reply