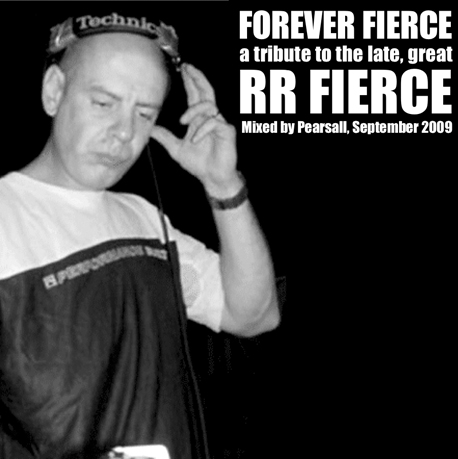 right-click on the title and save as to download
Mixed in London, September 2009
(65:54, 118.35 MB, V0 VBR MP3)
Zip pack (cut into individual tracks)
Big cover
Cue file
Style: hard house (a tribute to the late, great RR Fierce)
Direct link to the mix:
http://www.sonicrampage.org/mixes/ff/Pearsall-ForeverFierce.mp3
Tracklisting:
01. RR Fierce – Neuronex (Vicious Circle)
02. Pleasure – Hardcore Power (RR Fierce Remix) (DP Recordings)
03. RR Fierce & Karim – UNCNTRLBL.K (Do Not Bend)
04. RR Fierce – Nose Traffic (DP Recordings)
05. RR Fierce – Panik (Fierce Technik)
06. The Captain & RR Fierce – Street Tab (Tinrib)
07. RR Fierce & DMF – Bust Da Beat (Fierce Technik)
08. RR Fierce – Miloude (Fierce Technik)
09. Paul Glazby – Here I Come (RR Fierce Remix) (Vicious Circle)
10. RR Fierce – Just Begun (White)
11. RR Fierce & DMF – Rock The Spot (Recharge)
12. The Captain & RR Fierce – Progressive Llama (Tinrib)
13. RR Fierce & DMF – Full Metal (Fierce Technik)
14. RR Fierce – Duramarta (Fierce Technik)
15. RR Fierce – Narcan (Fierce Technik)
16. RR Fierce & K-Live – Yamamba (Vicious Circle)
Finally, after months of promising, here is the fourth and final mix in my series of tributes to leading lights of the hard house scene (and if you like this, you should check out my Karim, Dom Sweeten, and Baby Doc tributes).
This is a tribute to the late Johnny Newell, aka RR Fierce, who tragically drowned in the Pacific Ocean while on tour in Australia in December 2001, leaving behind his wife Sonia and many friends throughout the world. We had booked Johnny for the first birthday of Rampage, which was taking place in February 2002, so the news came as a real shock to me (especially since it was only a month after the death of Anno, an old friend from London). Over the previous couple of months I had got to know Johnny a bit from chatting on the phone, and I had always found him very pleasant (and indeed he was kind enough to get an acetate cut for me of 'Full Metal' and 'Just Begun' which remains a treasured possession) so it was a major shock to find out that he had passed away.
On a musical level, it was a real tragedy, because over the previous year he had hit a real vein of form, producing a sequence of hard nrg classics that still sound absolutely amazing today. There's no doubt in my mind that had he lived he would have gone on to become one of the biggest names in the scene, as the hard sound he was pushing along with his great friend Karim took over the scene.
For the tribute mix I have included pretty much all of my favourite tunes of his, with the exception of 'You Don't Know', which I couldn't find, which leads me to believe that I must have either sold it or lost it at some point. In any case, all you need to know about the mix is that it's absolutely fierce stuff from start to finish, just as the man himself was!
As a bonus to the mix, I've emailed a number of people in the hard house scene to ask for their input on Johnny's life and legacy, including some of his collaborators (Captain Tinrib, Max Alien Thing, and Paul Glazby), to long-established, well-known and respected dj/producers (Dom Sweeten, Andy Farley, and Marc Johnson), to some of the new breed who have come through the ranks since Johnny's death (like James Nardi, Rodi Style, and Lucy Fur).
Enjoy!
Special thanks to Andy Ward for providing the photos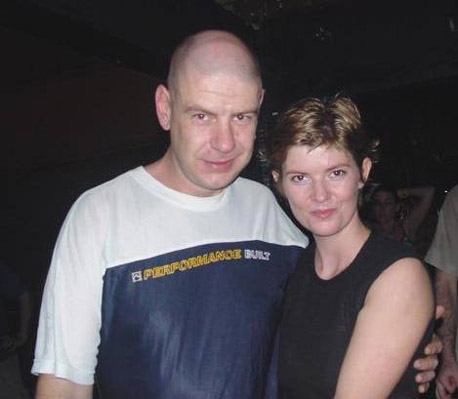 (1) Almost eight years after his tragic death, what would you say is RR Fierce's legacy for the hard house/nu-nrg scene?
Paul Glazby
His legacy is the string of amazing tunes he left us; I just wonder what we would have in our CD wallets today if he were still around!!!!
Captain Tinrib
Johnny had an ear for what music he liked and wanted to create. There are not many producers who had as much determination as Johnny Fierce to create the music they love. RR was there from the very beginning of the scene, and was a key to the development of the sound.
James Nardi
Johnny was responsible for creating that tuff, hard nrg sound of today. He was one of the first fusing different styles & creating a new fresh heavy sound. His style was uncompromising.
Andy Farley
Johnny left us with some amazing music. I still regularly play tunes like Rock Da Spot, Yamamba, Panik, Street Tab, Narcan, Full Metal & Neuronex to packed dancefloors. I feel sure this is how he would like to be remembered.
Lucy Fur
Everyone is going to have a different answer to this but for me it would have to be his production and the sound he pushed. There are very few people that stand out for their sound, even in the current scene so when you come across someone that does, it's very special.
Max Alien Thing
His great energy, great character and raw powered music.
Rodi Style
It's hard to deny that RR Fierce has created some of the most revered hard house/nrg classics in our scene. Any DJ knows that as soon as you put Rock Da Spot on the crowd will just go bezerk!
Dom Sweeten
When someone from the music scene leaves us it always leaves a gap, both in our memories for them as a person and also for their input on the scene musically.

Many still remember his sound alongside Tony De Vit and hold on to it fondly, although in a way this has held the sound of hard house back a little due to people wanting to hold on to what was considered a pivotal time in the scene's sound.
Marc Johnson
His legacy would be that the sound he was pushing for while he was alive actually caught on in a big way after his death, it's a crying shame that he wasn't around to see Full Metal, You Don't Know and Rock The Spot become truly iconic tunes in Hard House.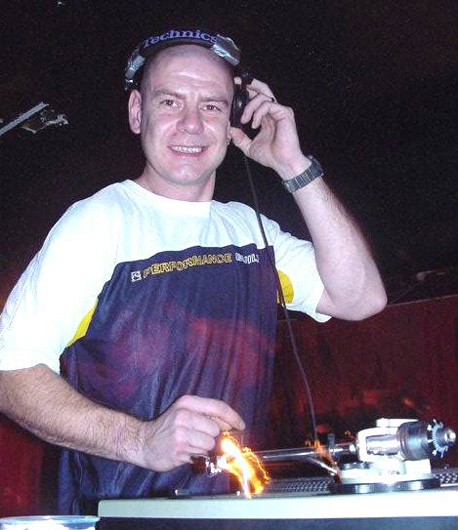 (2) How did you come to work with him and how did your working relationship develop over time?
Paul Glazby
I was introduced to Johnny through Karim, we quickly became friends as we shared the same views on music (at the time my style was very different from the norm and between Johnny, Karim and myself we were the only ones at the harder end of Hard House, well established DJ's anyway).
Max Alien Thing
We bumped into each other at a record shop, then at Fish at the Soundshaft. We got on and both had an appetite for partying and good music.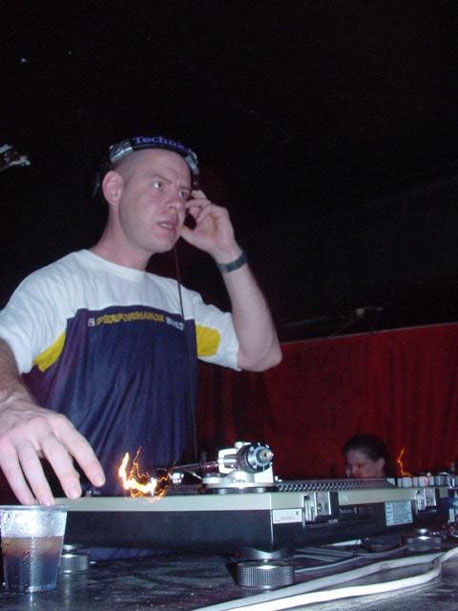 (3) Do you have a favourite memory of him as a dj?
James Nardi
His djing was like his music: driving hard house nrg beats! He used to play a lot on the underground gay scene where his style was really popular. It took the main 'straight' promotions & clubbers a while to catch onto his sound. I remember the first time (& I think the only time …) he got booked for Fevah @ The Tube in London. It was on a Sunday night & Phil Reynolds was on before him. Phil's sound was what the clubbers were there for & Johnny (who was pretty much unknown on the straight, mainly antipodean club scene) just came on & smashed it, with his hoovers, heavy kicks & deep basslines. I don't think the crowd knew what hit them & he cleared the floor for the first half of his set – but towards the end they got into his sound & the fluffy trance never worked so well in the club again … haha.
Paul Glazby
Watching him play at an event we did in Manchester, we were close friends by this point and having someone play at your event and come back to the after-party when you've been buying their tunes for years was quite an experience!
Captain Tinrib
Rockin Ronnie was one of the founder residents of the FISH! club nights at the Soundshaft in London. We'd all party there for the whole duration. Johnnie was the 2am – 4am merchant who always came up with what counts. One night we even found Max Alien in one of the speakers! RR was that good.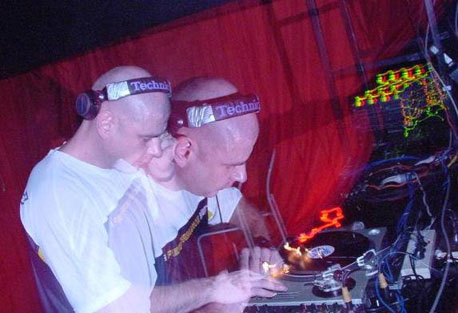 (4) What's your favourite tune of his and why?
Andy Farley
Lots to choose from but I'd have to plump for Panik, just love the energy of it, punchy and no messing around at the breakdown and the bassline rocks.
Captain Tinrib
Street Tab. We were round Johnnie's manor and over night drinking ales from the underground lager emporium, Duke's Taxi's. (Duke's Lager … We're Bigger!!!) Johnnie was determined we wrote a track the next morning. I said how the f are we gonna get to the other side of London in our states? Answer was, 'Above the Law!' We took the RR subwoofer express – you couldn't find a place to put your feet for empty beer cans! Very well-christened motor. And yes, of course, we made it – the studio being next to Wembley Police Station! I'd written a main line and got the street tab sample a few days prior. All the samples and the bits Johnnie brought round on vinyl just slotted into place. Within 8 hours we were ready to arrange the track. Next session – all done. It was meant to happen …
Max Alien Thing
Aliengate Scandal. We had a good laugh after a club in the morning doing the track. Listening back to it can't believe how quick we managed to put it together.
Dom Sweeten
Neuronex is a track I still play regularly; it fits perfectly into some of my current productions and still gets a huge reaction when I play it.
Lucy Fur
This is a real hard question but I am going to have to say Rock Da Spot purely because for me, it is everything hard house should be in one track. I have some really fond memories of clubbing and Djing dropping this track and it always goes off. I am lucky enough to have 2 white labels of this too, nothing beats mixing it on vinyl!
Rodi Style
Easily Rock Da Spot. It's simplistic in nature but the elements work so well and you can't beat a good hoover line! The hip hop style vocal also works really well!
Marc Johnson
Rock The Spot, it summed up everything I loved about Hard House and was probably my most played tune ever, it never left my bag and got played to the very end along with Full Metal and You Don't Know.
Paul Glazby
You Don't Know, it's an awesome tune and we released it well after his passing, it made it feel like he was still around by having some unreleased material.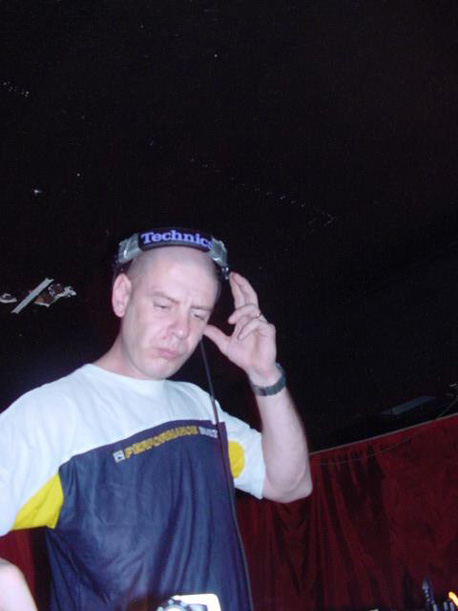 (5) Do you have any personal memories of him that you want to share?
James Nardi
Johnny was great. Such a straight-up, no-messing kind of guy.

He would often come over to hang out and this one time he popped over on a week night to visit me & my flat mate Kaine we ended up staying up all night playing Gran Turismo on the Playstation. We were playing it for so many hours we all had tissues taped around our fingers as they were so sore from hours of racing … lol.

He also came over the night he got his first proper mixed cd back from the factory: Hardest House. I think that was back in 2001 or 2002. It was great getting a personal copy from him which got thrashed out for months to come.

I've also got a hazy memory of a hot summer's afternoon, (it was hazy as I can't remember when we last had a long hot summer!) and we were playing football in the park near where I used to live. None of us had played in years and we weren't in the best shape either!

It's good to think back, not just have memories of someone inside a banging club.
Max Alien Thing
He was a great guy, always up for a laugh, lots of memories of after club fun and madness.
Paul Glazby
A lot of good times, as he lived in London and I live in Sheffield we would spend more time on the phone than seeing each other in person but I will always remember him for being a good laugh and all round great guy.
Andy Farley
I only got to chat on the phone a few times so never got to meet him in person sadly. I remember when he first sent me Neuronex on CD, I took it straight into Nukleuz and told them they should sign it as it was so good, and they turned it down!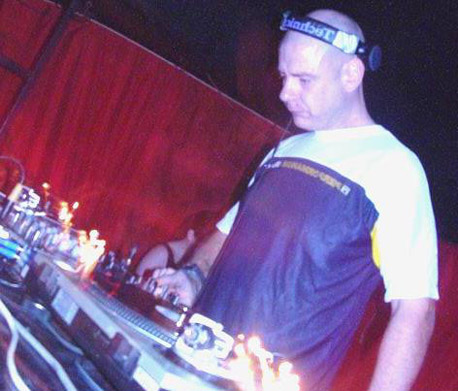 (6) What influence (if any) do you think his tunes have had on yours?
Max Alien Thing
He definitely had a big influence on all of the harder-edged house that followed, and still does have an influence.
Dom Sweeten
His tunes have had as much an influence on mine as the likes of other hard house dj's and producers such as Tony De Vit, Dave Randall, Karim and F1, all of which had tracks that have helped shape hard house.
Lucy Fur
All my favourites have had a massive influence. I love the older hard house sound, which was quite simple – good bassline, a few lead synths and lots of hoovers! I have always tried to incorporate that style in my own productions. Just listen to the way Narcan's bassline drops or the use of hoovers in Full Metal or the leads in Yamamba – storming tracks.
Marc Johnson
He was a massive influence on all my tunes, full on, no messing hard house, that's what I loved, he along with Mik Cree and Dom Sweeten will go down in history as the very best for me.
Rodi Style
I had a major fascination and love for the hoover when I first started producing/DJ'ing and it could easily be traced back to his tracks. It definitely helped shape my earlier productions.
Paul Glazby
A lot I would imagine, even before I knew him I would have been influenced by his music!
James Nardi
He just taught me to stick to my style. Play what you like, don't follow trends or what all the big names are playing.
Captain Tinrib
Humour … Johnny was up for putting some humour into it all! Listen to Elvis … that's us laughing in it!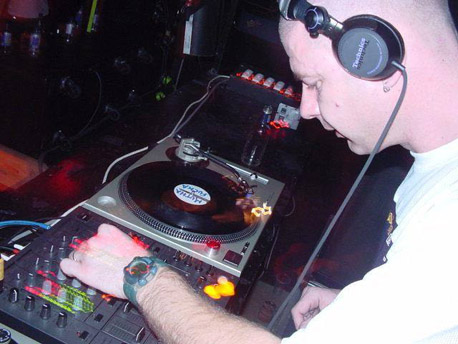 (7) Do you have anything else you want to add?
Paul Glazby
I suppose just to say that if anyone reading this is not familiar with RR Fierce's stuff then you're really missing out, and if you do have his back catalogue then get it out for an airing, just to remind yourself of how good it really is!
Marc Johnson
Like I said at the start, it's a crying shame that he passed away so young and he never got to see the benefits of all his hard work, I have no doubt that FTR would have been the no 1 hard house label out there and he would have gone on to be the no 1 dj on the circuit, after his death his tunes were what shaped club land for our genre and it's tragic that it wasn't him that was playing the tunes or releasing the tracks.
Andy Farley
Johnny's death was a sad loss to the scene and he left us at a point where he was producing some of his best material, and I'm sure there would have been some very exciting music to come from him.
Lucy Fur
I only want to add that I am gutted I never got to see him play and I can only imagine the type of stuff he would be producing now as he was well ahead of his time when he was making music.
Captain Tinrib
Johnnie was a great guy and gave a lot of input to the Hard NRG scene. It would not be the same now without the Arrggghh R. Thanks for all the good times Rockin Ronnie Johnnie of The Fierce Kind … Eye Thank You.
Max Alien Thing
RIP we miss you Johnny.