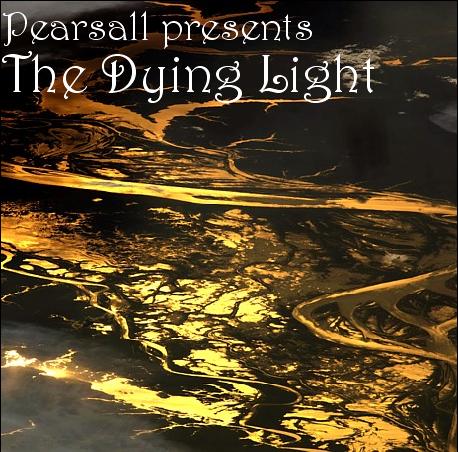 right-click on the title and save as to download
Mixed in Edinburgh, February 2003
(72:13, 104.1 MB, V0 VBR MP3)
Zip pack (cut into individual tracks)
Cue file
Style: driving trance
Direct link to the mix:
http://www.sonicrampage.org/mixes/tdl/Pearsall-TheDyingLight.mp3
Tracklisting:
01. Dominators – Future Is Now (Jet-Set Mix) (Nothing)
02. DJ Randy – Pandomia (Smoke Free DJ Tools)
03. Signum – In Progress (Jinx)
04. Christopher Lawrence – Ride The Light (Hook)
05. Paul Gaarn – Rise Above Me (Telica)
06. Cores – Iowa (Noom)
07. DJ Merlyn – Nagus (Tracid Traxxx)
08. Blade Attack – Seelenwandler (Junk Project Remix) (Drizzly)
09. Shimmon & Wolfson – Evil Queen (Full Force Mix) (React)
10. Brain 20 – Acid Motherfuckers (Junk Project Remix) (Brain)
11. The Combat Force – Combat Assault (Original Force Mix) (Triebhafte)
12. Paul van Dyk – A Different Journey To Vega (Wild! Entertainment)
13. Gravital Force – File003.tmp (Nitric)
14. Sybren Danz – Dynamic Injection (WellWicked)
15. Phil Reynolds & Mark Richardson – Supernova (Nukleuz)
16. Traction – Assault (Nutrition)
17. Nuw Idol – Satann (WellWicked)
18. Jon Doe – NRG 2002 (Honey Pot)
Here's an old mix of mine that I've recently rediscovered among my pile of unlabelled minidiscs. Like many of my other Edinburgh-era mixes, this was never done as a proper demo, but just as something for me to listen to on my minidisc player as I went around town. Since I used to spend a lot of time in my bedroom mixing (which my neighbors loved, as you can imagine!), I would occasionally just knock together a mix. This is one of them! Of course, since this one didn't have a title or a date, I had to give it a title, a cover, and I had to guess the date. I know that I did this in my last year in Edinburgh, and so since 'Satann' was released in December 2002 I figured I probably did the mix about two months after.
Those of you who have listened to my other hard trance mixes will recognize many of these tracks from the Rampage Archives series, which was my 'proper' old skool hard trance series. I'm not sure if it breaks any sort of unofficial dj rules to feature the same tracks across different mixes, but I don't see the harm.
This mix is trance. Or at least my idea of proper trance. Hypnotic, rolling, melody-infused dance – music to get you on the dancefloor and lock you into the relentless groove. A lethal combination of melody and power. With this mix I deliberately used tracks that fit this ideal, driving music that wasn't necessarily anthem material. After all, it was anthems that fucked up trance in the first place. There's no getting away from the fact that trance has long since become a dirty word due to the awful excesses of late 90's superclub-era Eurotrance, the endless production line of identikit 'anfums'. The whole thing was ridiculous. Endless overblown breakdowns leading to twinkly arpeggiated riffage overlaid with vocals from the Hamburg Ravefrau school of songcraft, served up by the bucketload by utterly cynical superclubs to spangled teenagers in UV clothes with Mitsi symbols painted on their faces.
At the time I hated it, h a t e d it, with the kind of passion that only a teenager can summon for musical heresy. When you are in your late teens/early 20's, is there anything more awful than seeing something you love besmirched by the dread forces of commercialism? As an ardent afficionado of hardtrance, it was utter agony watching my beloved genre become associated with all that hands-in-the-air Ibeefa bullshit. I mean, what was wrong with these people!?!?! Why couldn't they just stick with handbag house? A couple years before, if you said to people that you liked trance, they thought "ooh, crazy underground person!", whereas by 1999 they would think of all that Gatecrasher/God's Kitchen/Cream/Ministry of Sound nonsense.
It was soooo irritating.
Musical righteousness is a special feeling. It manifests itself in all kinds of weird and wonderful ways. Looking back now, it's funny to me how unreasonable it all was. So what if the System F/DJ Tiesto stuff was/is popular? I never went to those nights, I never listened to it, I could quite easily avoid it. It had no negative impact on my life. Out of sight, out of mind, and all that. Yet somehow its very existence annoyed me, the thought that out there in the world, somewhere, lurking, there were people listening to music that was similar in a way to what I liked, but so … so … so commercial.
I think this is a pretty common feeling for people who are into any type of 'underground' music, especially when you are young. You like it not just for the music, although you love that, but also for the subculture. It's the subculture that inspires the passion and the loyalty. People are tribal creatures, and like to feel themselves part of a group, an 'us'. And you can't have an 'us' without a 'them'. And any kind of hardline 'us' will always hate the part-timers, the soft soaps, as much or more as the total outsiders; therefore I hated people who were into the more commercial forms of trance as much or more than I hated people who were into totally different types of music like indie that were not even on my radar.
Of course, I didn't really hate people who liked Eurotrance, at least not as individuals. Like most tribalisms, I hated not real flesh-and-blood people, but an abstraction of my own devising, a figment of my imagination that would probably collapse upon closer inspection. I think when you are young and a bit unsure of yourself and who you are, underground musical subcultures offer you a kind of alternative community, a different family (at least until you grow up enough to appreciate properly the real family you have!). Part of it is an elitism – you are someone who has the secret knowledge to set you apart from the sheeple with their U2 box sets. Who doesn't want to be unique, after all? Although, having said that, I've always found it amusing that so many virulent musical snobs are otherwise doctrinaire leftists in their political views – I guess they love the idea of 'the people', but not their benighted musical tastes!
As I've gotten older I've mellowed on these points – at least partially because the advent of portable mp3 players has meant that I need never listen to the radio, and so I remain blissfully unaware of the charts and what is going on in them. How can you get upset about something that never affects you? More importantly though, I think I have gained some perspective. Now that I have started reading dubstepforum.com it has brought it all back for me – people complaining about various artists 'selling out' and ruining the scene – it's exactly like how we used to complain about Tidy Trax 'selling out' and ruining hard house! How much energy is expended on ranting about people who might sell an extra thousand or so units per release? It's amazing when you think about it. The microscopic factions and rivalries of dance music subgenres are laughably unimportant in the grand scheme of things. Who cares? Still, as my mother has said about her own academic world, the "the disputes are so bitter because the stakes are so low."
Having said all that, you still couldn't pay me to listen to DJ Tiesto all night.