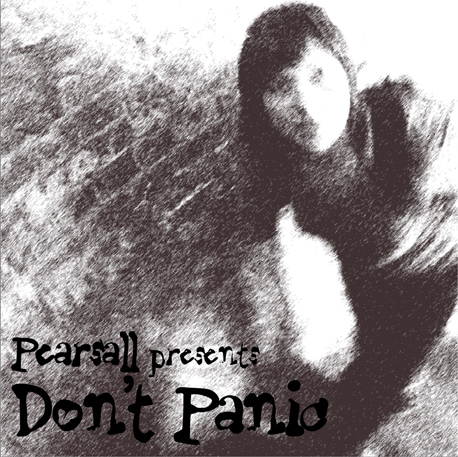 right-click on the title and save as to download
Mixed in London, April 2006
(70:33, 102.12 MB, V0 VBR MP3)
Zip pack (cut into individual tracks)
large version of the cover
Cue file
Style: classic drum n' bass (mostly jump-up)
Direct link to the mix:
http://www.sonicrampage.org/mixes/panic/Pearsall-DontPanic.mp3
Tracklisting:
01. The Terrorist – The Chopper (Shy FX Ebony Remix) (Dread)
02. Splash – Babylon (Juice)
03. DJ SS – Black (Formation)
04. Concept 2 – Lucid Dreams (Liftin' Spirit)
05. DJ Hype – Peace, Love & Unity Remix (True Playaz)
06. Dr S Gachet – Remember The Roller (The Roller Coaster Mix) (Audio Maze)
07. Stakka & K-Tee – Orange Sunshine (Ram)
08. DJ Zinc – Free For All (Global Thang)
09. Capone – Friday (Hard Leaders)
10. Roni Size – Brut Force (Full Cycle)
11. Scorpio – Trouble (V Recordings)
12. Aphrodite – Style From The Dark Side (Aphrodite)
13. Smokey Joe – Freakin' With The Cut (Remix) (Smoker's Inc)
14. Elementz Of Noize – Chillin' On The Funk (SOUR)
15. Special K – Danger (Trouble On Vinyl)
16. Scorpio – Li Li (V Recordings)
17. Swabe – Will O' The Wisp (Dope Dragon)
18. Prizna – Fire (Urban Shakedown Remix) (Labello Blanco)
19. Dope Skillz – 6 Million Ways (Remix) (Frontline)
20. Future Forces Inc – Strontium Jazz (Dillinja Remix) (Renegade Hardware)
21. Mampi Swift – The Journey (Charge)
22. Dom & Matrix – The Vandal (Moving Shadow)
23. MTS – Hard Disk (Juice)
24. Mask – Square Off (Dope Dragon)
25. DJ Zinc – On Fire Tonight (Remix) (Ganja)
26. DJ Rap – Ruffest Gunark feat Top Cat (Proper Talent)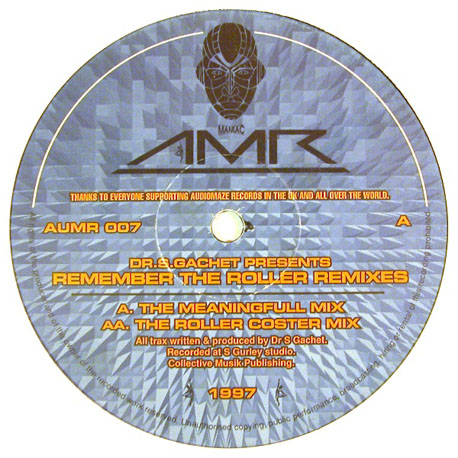 Here's another old mix of mine that I've recently rediscovered among my pile of unlabelled minidiscs. This was originally recorded as a sequel to Firestorm (although I am not sure why I re-used the remix of 'Freakin With The Cut'!). For some reason, though, it has never made it online until now.
It's been fun listening back to this mix over the last week. I'm not sure what I was thinking when I recorded it, since it is not really one thing, nor another. Unlike the other old skool drum n' bass mixes that I recorded around the same time (Firestorm and Silver Dawn), this isn't a pure genre mix. It's mostly jump-up, but it's not purely jump-up, featuring as it does some older jungle tracks (the remix of 'Fire', 'Black', and 'Ruffest Gunark'), as well as some tech-step tracks (tracks 21 to 23 roughly). The tracks are mostly from 1996/97, but are not exclusively so. They aren't all classics, and they aren't all obscurities. It's a bit of a mixed bag! I guess I just wanted something to listen to, and so I just banged the mix together. This still doesn't answer why I never copied it from minidisc to my pc so that I could listen to it on mp3 (as by that time I was using an iPod as my normal music listening device, as opposed to my minidisc). Laziness, I guess.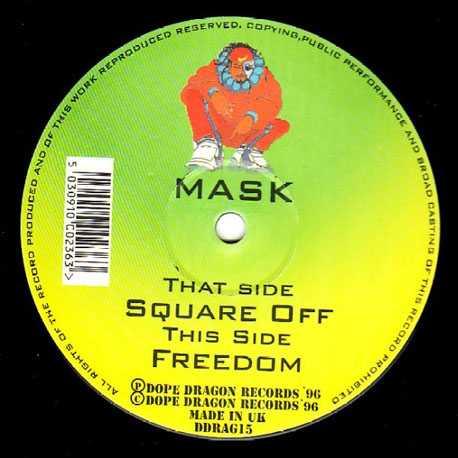 In any case, listening to this mix has been an intensely nostalgiac experience for me, since so many of these tunes remind me of being a teenager and being totally obsessed with jungle/drum n' bass. As I said in my Firestorm essay:
How devoted was I? Well, I didn't actually buy lunch at school in my last three years! My parents gave me £2 a day to buy lunch, but that was £10 a week – why spend that on food when that would buy you two twelves? So, I'd just have an apple or a banana that I'd brought from home, and then have a bowl of cereal when I got home.
Unlike most people who were there at the time, when I listen back to these tunes I don't really think about raving. For me, I will always associate jungle with buying records, since I was too young to do much raving, and most of my friends were more into trance and acid techno and didn't really want to go to jungle raves. I did hit a few events, including going to the legendary Metalheadz Sunday Sessions at the Blue Note a few times at the tender age of 16, but most of the time my connection to jungle/drum n' bass was through listening to pirate radio ("shout to the Randall in Paddington from Arjun in Maida Vale!") and hitting the record shops.
Buying records was amazing. It's funny in a way that I feel so much nostalgia for the record shopping experience, given that I now mostly buy vinyl from online shops, but being married and working full-time does not really offer the time needed to spend hanging out in record stores.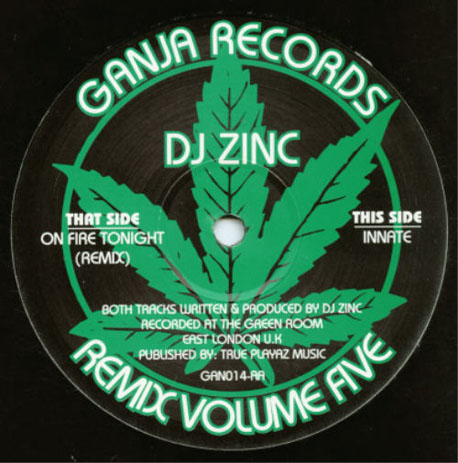 Anyways, whether it was hitting Blackmarket and asking/begging/pleading for the latest white labels to going to Honest Jon's and Rough Trade in Notting Hill to dig through the crates, buying vinyl was always fun. A terrible compulsion, but a better addiction than most. Blackmarket was always the funniest, because even though I went in regular as clockwork for a couple of years there was never really any hint of chumminess from the basement staff, or even much of a flicker of recognition, although obviously they knew who I was since after a while I started getting access to the white labels that were kept below the counter, which was pretty much nirvana.
It was a very different atmosphere from the antiseptic 'customer is always right' forced chumminess of the modern corporate shopping environment. Not rude, exactly, but cold. There was a certain mystique to it, I guess, because after all this was the underground! The guys working behind the counter (and they were always guys) were the gatekeepers, and you were the supplicant. When I first started going to Blackmarket at 16 years old there were no listening posts, so you listened to what they were playing over the in-house system. Depending on how busy it was you could ask to hear a particular tune, but if you were young or small you usually had to make an extra effort to get noticed. As tunes would play over the system hands would go up from those who wanted the tune – first come, first served. I remember going in one time on a Saturday when the basement was packed wall to wall, the kind of crowdedness where you had to bob and weave your way through the mass to the counter. Badass by Micky Finn & Aphrodite had just come in the day before after months of being hammered at the raves and one of the staff slapped it on the turntables – as soon as the bassline detonated a forest of hands went up, begging for a copy.
Like many people I had lost the taste from drum n' bass by the late 90's, as the music went very very dark, and so I moved on from hitting Blackmarket every week. The cartoon bassline stuff that makes up so much of this mix was the last gasp of fun for a while as the genre as a whole went very dark and very hard. After a couple of years as the unchallenged sound of inner-city London jungle was replaced by garage. The raves emptied, the pirate stations switched, and the whole thing went into a rut. I liked the dark stuff, but I got a bit bored of it as time went on. Monochromatic darkness is eventually off-putting, so I can understand why so many people switched to garage, which had more positive vibes. Although I hasten to say that I personally never really liked UK garage. As for me, I went in another direction entirely, getting deeper and deeper into the hard acid techno/trance sound that I had been raving to with my friends for a couple of years. The fruits of this obsession are well-documented elsewhere on this site.