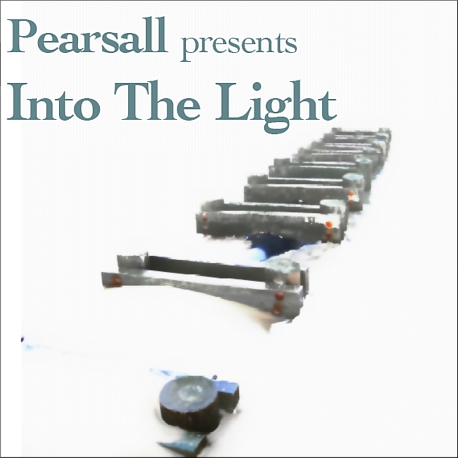 Mixed in London, August 2000
(46:33, 70.51 MB, V0 VBR MP3)
Style: hard house
direct link to the mix:
http://www.mediafire.com/listen/q98zcpdrbu8vt1t/Pearsall-IntoTheLight.mp3
Tracklisting:
01. Julian Liberator – Defective Sampler E.P. (Funky) (4×4)
02. Nick Sentience & Harry Diamond – Trippy (Nukleuz)
03. Base Graffiti – Funky Ass Wax (Part 02) (Kaktai)
04. S-J – I Need You (Arriba)
05. Tony De Vit – The Dawn (Paul Janes Remix) (Tidy Trax)
06. Madam Zu – Traffik (Nile)
07. Vinylgroover & The Red Hed – Move Your Body (Original Mix) (Nukleuz)
08. Jonny Napalm & Dynamic Intervention – Back To The Funk 2001 (Ingo Remix) (Bulletproof)
09. BK & Andy Farley – Devastating (Nukleuz)
10. Karim – Port Douglas (Do Not Bend Recordings)
This is one of the earliest mixes I have, since this was made only a few months after I purchased my first mini-disc player and switched from recording my mixes onto cassette. Just think about it, only eight years ago and we were still using cassettes! How primitive it all seems now!
This (relatively short) mix features some of the big tunes from the summer of 2000, particularly the Paul Janes remix of 'The Dawn' which was absolutely inescapable at hard house clubs that year – I think I heard it at least three to five times a night every time I went out that summer! 'Devastating' was another big anthem that summer, a huge hoover tune that I remember people going absolutely mental to. It still sounds very tasty today. As does 'I Need You' by S-J, which was that rarest of beasts – a hard house tune with a full-length vocal.
Another tune that has held up well is 'Port Douglas', which is named after a tourist town in Queensland, Australia (Karim has also used Australian-related titles in a few of his other tunes). Like many of Karim's other tunes, it features a sample from an early 90's tune layered over a hard kick and bassline. In this case he's taken a whacking great sample from 'The Weeping Waste' by Renegade Legion, a classic early 90's tune from French hardtrance god Guillaume Leroux, and used it as the icing on a lovely floaty banger of a tune.
One tune that hasn't aged well (at all!) is the Ingo remix of 'Back To The Funk'. Hmm! At the time this was referred to as bouncy hard house, or, as it was dubbed on the BangingTunes forum back in the day, oink-oink (because the bassline sounded like a pig noise). This particular tune was one of the first tunes in this style and I liked it a bit, but I quickly grew to dislike it. I mean, I am no anti-cheese militant, but even I have my limits. This stuff was/is/remains cheesy beyond belief, and a couple years down the line has birthed the apocalyptic awfulness of the genre variously known as scouse house/bouncy house/donk.
Tacky stuff.
But maybe you'll enjoy it in this mix, who knows? Overall this is a nice mix, going from some chunkier, more stripped-down tunes right through to proper bangers.