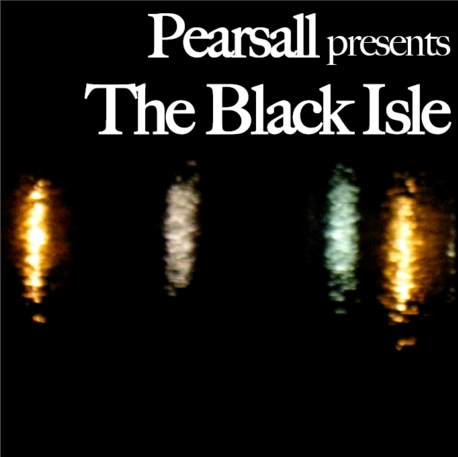 Mixed in Edinburgh, October 2002
(65:10, 93.01 MB, APX VBR MP3)
Style: hard trance
mix link:
http://www.mediafire.com/download/pv5lf80zhxwxdd3/Pearsall-TheBlackIsle.mp3
Tracklisting:
01. Megamind – Taub (Picotto Mix) (Nukleuz)
02. DJ Scot Project – O (Arome Mix) (Overdose)
03. ASYS – Acid Nightmare (Tracid Traxxx)
04. Russenmafia – Afraid Of Us (Schwarze Puppen Mix) (Pulse)
05. Heatseeker – Xplicit (Hard Trance Mix) (Clockwork)
06. Traction – Simplex (Nutrition)
07. Reeloop – Fucking Society (Kenji Ogura Remix) (Tracid Traxxx)
08. Nüw Idol & Gianni – The Gates of Time (Nüw Idol UK DK Mix) (WellWicked)
09. Mad Gay Mafia – The Timeless Diva Epic Trance 2005 Ltd. Remake (Ef.adrine)
10. S.O.D. – Stormtrooper (Russenmafia Remix) (Pulse)
11. Blade Attack – Waterloops (Drizzly)
12. Jon Doe – NRG 2002 (Honey Pot)
13. Mark Richardson & Phil Reynolds – Supernova (Nukleuz)
14. Parker & Clind – Generator (Original Mix) (UK Bonzai Gold Series)
Cover: An image taken by myself in Lewes, Delaware several weeks ago
This mix was originally recorded as in-car listening material for a trip that I took with my old partner-in-crime Rob and our good friends Andy and Lizzie (congrats on the new child by the way!) to a party on (in?) the Black Isle in the Highlands of Scotland.
What a great party that was!
This party was thrown by a guy who used to come down to Rampage, so he invited several of us (including Phil Zero, Skelp, Andy, and Fred Lemon from Triple Base in Aberdeen) to come up from Edinburgh and Aberdeen to play at a big countryside party that he was throwing. Although the guy had a big country house, the actual party was in a little side building, with a chillout lounge set up with snacks, water and drinks in the lobby, and the dancefloor on an indoor badminton court, with two bedrooms used for crash pads on the other side of the lobby. Cleverly enough, to keep the decks sturdy, he had drilled through the sprung wooden floor to attach the table directly to the concrete underneath, so even when you could feel the floor wobbling from people bouncing up and down the records didn't skip at all (which is always a bit of an occupational hazard at house parties). We ended up playing through til about 10 AM the next morning before gathering around outside by the campfire.
I always loved parties like that, where you weren't constrained by the typical limits of clubs, where you could wander off as you wanted to. Hell, me and a few guys from Glasgow staggered off drunkenly into the countryside for a few hours in the middle of the night after I finished my first set before serenely marching back to no more than a few raised eyebrows. Now, of course, I can barely stay up til three or four, but back then it was easy enough to stay up all night dancing and chatting, fall asleep for an hour or two in a corridor, and then wake up again to hit the dancefloor.
There was always a special bond by the next day after parties like this, something different, deeper and more intimate than just the normal club buzz. You would have danced and talked and laughed together for 12 hours or so and you would have built a bond over that time. In clubs, especially in Scotland, there was always a feeling that you had to maximize your fun before they booted you out at 3 AM and you had to find an afterparty thrown by someone who didn't mind having several dozen people staggering around their flat, ashing on the floor and generally making a mess (although the great question for me back in the day was why someone always had to commandeer the stereo to play Aphex Twin at ear-splitting volume). Going to a party like this was an entirely different beast, as you would end up meeting loads of new people without even trying, and some of them you would even build lasting friendships with.