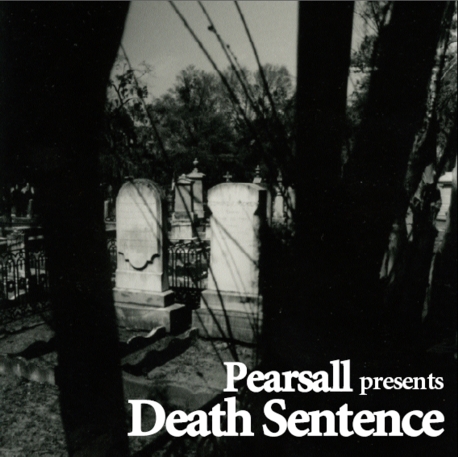 right-click, save as to download
Mixed in London, November 2008
(67:33, 117.57 MB, V0 VBR MP3)
Zip file (cut into individual tracks)
Cue file
Style: drum n' bass
direct link to the mix:
http://www.sonicrampage.org/mixes/dnb/Pearsall-DeathSentence.mp3
Tracklisting:
01. Pascal – In The Meantime (Part 2) (Frontline)
02. Total Science – Sky Stalker (CIA)
03. Trinity – Rage (Chronic)
04. Natural Mystic & Brillo – Time Out (Crash)
05. Digital – Clown (Timeless)
06. The Pedge – Silence (Dread)
07. The Kraft – Demolition (Frontline)
08. Lemon D – That Amen Track (Valve)
09. Universal Project – Rux Flava (True Playaz)
10. DJ Zinc – It's Like That (Frontline)
11. Majistrate – Transaction (Splash)
12. Ant Miles – Joyride (Liftin' Spirit)
13. Loxy & Ink – Skitzaphonic (Metalheadz)
14. Future Forces Inc – Bypass (Trouble On Vinyl)
15. DJ Swift – Load (True Playaz)
16. CyBin – Roller (Emcee)
17. Biostacis – Menace (Dom & Roland Mix) (Moving Shadow)
18. Digital – Eaze Off (Chronic)
19. Aura – Slow Down (Frontline)
20. Shimon & Andy C – Climate Control (Ram)
21. Gang Related & Mask – Dictation (Remix) (Dope Dragon)
22. Dillinja – Live Or Die (Valve)
Cover: A graveyard in Savannah, Georgia, taken by myself
The original idea for this mix was that it would feature a bunch of drum n' bass tracks that I was selling off (I have sold about 600 records and CD's over the last year, with another 700 or so still for sale), but, having recorded the mix earlier this week, I've decided that I can't bear to part with some of these tracks, so I've removed them from my sales.
This is a bit ass-backwards, since the original point of the mix was to promote my sales and try to get some purchases in the pre-Christmas period, but this is what happens sometimes, I suppose! I do have vague plans for some more of these mixes, including ones dedicated to techno, tech-house, hard house, and hard trance, but I would need to go through the boxes to pick out stuff worth using.
There's not really a theme to this, as there are to many of my other mixes; it's just a collection of bangers from roughly 1998 to about 2003/4 melded together expertly (if I do say so myself!). I'm very happy with this mix, and I think that if you like the more hard-hitting style of drum n' bass, you will enjoy it as well!