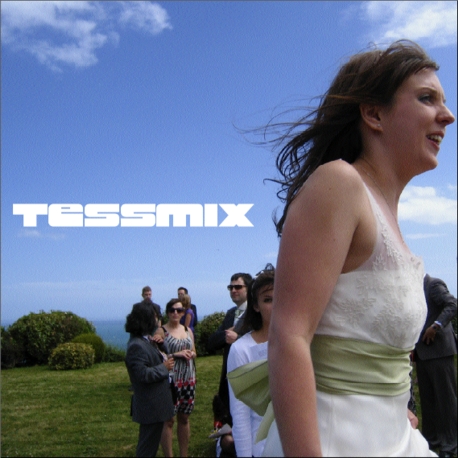 right-click, save as to download
Mixed in London, July 2008
(74:35, 137.92 MB, APX VBR MP3)
Style: house, techno, and electro
direct link to the mix:
http://www.sonicrampage.org/mixes/Tessmix/Pearsall-Tessmix.mp3
Tracklisting:
01. Thomas Bangalter – Spinal Beats (Roule)
02. Buffalo Bunch – Buffalo Beat (Scratche)
03. Callahan's – The Sound (Sense)
04. Mood II Swing – Do It Your Way (Groove On)
05. Kings Of Punani – Move Your Body (Tronic)
06. Sueño Latino – Sueño Latino (Bushwacka! Beat Dub) (Distinct'ive Records)
07. Erik Rug – The Rainbow (Barclay)
08. Technasia – Evergreen IV (Technasia)
09. Le Knight Club – Santa Claus (Crydamoure)
10. Basement Jaxx – Fly Life (Atlantic Jaxx)
11. Stardust – Music Sounds Better With You (Roule)
12. Miss Kittin & The Hacker – The Beach (Mental Groove)
13. Dave Clarke – Gonk (deConstruction)
14. Kings Of Punani – Rockin' Down The House (K.O.P.)
15. Boriqua Tribez – Christina (Adult)
16. John Thomas – Discolypos (Minimaxima)
17. Ben Sims – Passion Drums (Ingoma)
18. Daft Punk – Rollin' & Scratchin' (Soma)
19. The Hacker, Millimetric & David Carretta – Moskow Reise (The Horrorist Remix) (GoodLife)
20. Anthony Rother – Bodytalk (Cocoon)
21. Drexciya – Lost Vessel (Tresor)
22. Kiko & Lisa Evans – Bipolaire (Original Club Mix) (Mconvene)
23. A Number Of Names – Shari Vari (The Hacker & Vitalix Remix) (International Deejay Gigolo Records)
24. Bolz Bolz – Take A Walk (Neo Romantic Dima Remix) (Sodium)
25. Codex & Flexor – Time Has Changed (Television)
26. Felix Da Housecat – Silver Screen Shower Scene ft Miss Kittin (Laurent Garnier Remix) (City Rockers)
27. Gregor Tresher – Firewalls (Datapunk)
28. Kiko – World Cup 2006 (Ozone)
29. The Hacker – Traces ft Mount Sims (Oxia Remix) (Different)
Cover image taken by myself in Guernsey, July 2008
This mix was originally done as a wedding present for my friends Jamie and Tessa. Originally I had planned to do a mix of house tunes for Tessa and techno tunes for Jamie, but time considerations ended up meaning that I had to do one mix to please both of them!
With this mix I obviously wasn't trying to be super-obscure – I was quite happy to put on some huge hits, some very obvious anthems, and not impress them with how underground I am, maaaaan (they know that anyways!). The idea, as ever, was to take the listener on a journey, in this case from house to tech-house to funky techno to electro-techno, taking in many massive tunes, such as 'Music Sounds Better With Your', 'Fly Life' and 'Silver Screen Shower Scene' along with some more underground sounds. This version is the second take of the mix I did (the first one was alright, but I felt that a few of the tunes needed to be changed, and this second version flows very nicely), and, all in all, I think it turned out very nicely.
So, I ummed and ahhed about putting this up, because in all honesty I think it's a bit tacky to do so, but Jamie said it was no problem, so I thought I might as well go for it. Of course, there's always plenty of time for regrets later.
I hope Jamie and Tessa don't have second thoughts about me posting this, and that they have a long and happy life together!
Some pics from the traditional wedding disco: