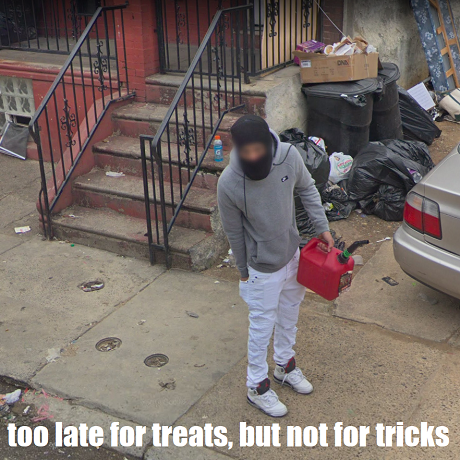 right-click, save as to download this free mp3 mix
Mixed in Berlin, November 2019
100% Vinyl
(74:55, 171 MB, 320 kbps mp3)
Direct link to the mix:
http://sonicrampage.org/mixes/dth13/Pearsall-DropTheHammer13-TooLateForTreatsButNotTricks.mp3
Tracklisting:
So this was originally planned to be recorded and released for Halloween, but, ah, life got in the way. That's how it is sometimes!
This mix sees the revival of my long-dormant mix series Drop The Hammer, where I would dig into my crates to pull out various bass-related goodies. In fact, it's been four years since Drop The Hammer 12! Conceptually, this series is not dissimilar to my recent Get It series of mixes; i.e. putting together a series of mixes where each one focused on a different strand of bass-heavy electronic music, however Get It focused on new (or at least new-ish) music, whereas Drop the Hammer was always more about older stuff, at least comparatively. So for example previous editions of the series have covered electro, breaks, dubstep, grime, UK bass, and even jungle tekno, but for this one I wanted to go for one of my first loves in electronic music: techstep drum n' bass.
If you're not familiar with this term 'techstep', a basic explanation would be that this was a movement in the broader drum n' bass scene that started in about 1996, where a group of producers and dj's developed a futuristic, science fiction-tinged sound characterized by cavernous bass, booming beats, sci-fi samples, and a general sense of dread.
This is actually the first techstep mix I've made in two years, with the last one being Steps in the Night; conceptually, though, this one is probably more similar to some older mixes like Orange Dawn or Cold World in that my goal was to sample a spread of sounds from within techstep (or neurofunk, to use another term), from frigid steppers to unhinged bashing cyborg tear-outs and son on.
What sets this one apart is that it was totally improvised – I didn't really practice any of the mixes beforehand, and I hadn't made up a tracklisting. I knew the first three tracks before hitting record, but the rest of it I just made up as I went along. Oh, and I also recorded this only once. Usually I spend a bit more time on my mixes, but in this case I just wanted something to listen to, and the first take was pretty good (in my opinion, maybe you will disagree!), so after recording it and listening back I was like, "OK, good enough!" It's a little rough at points, which is the consequence of it being improvised, but overall I think it works pretty well.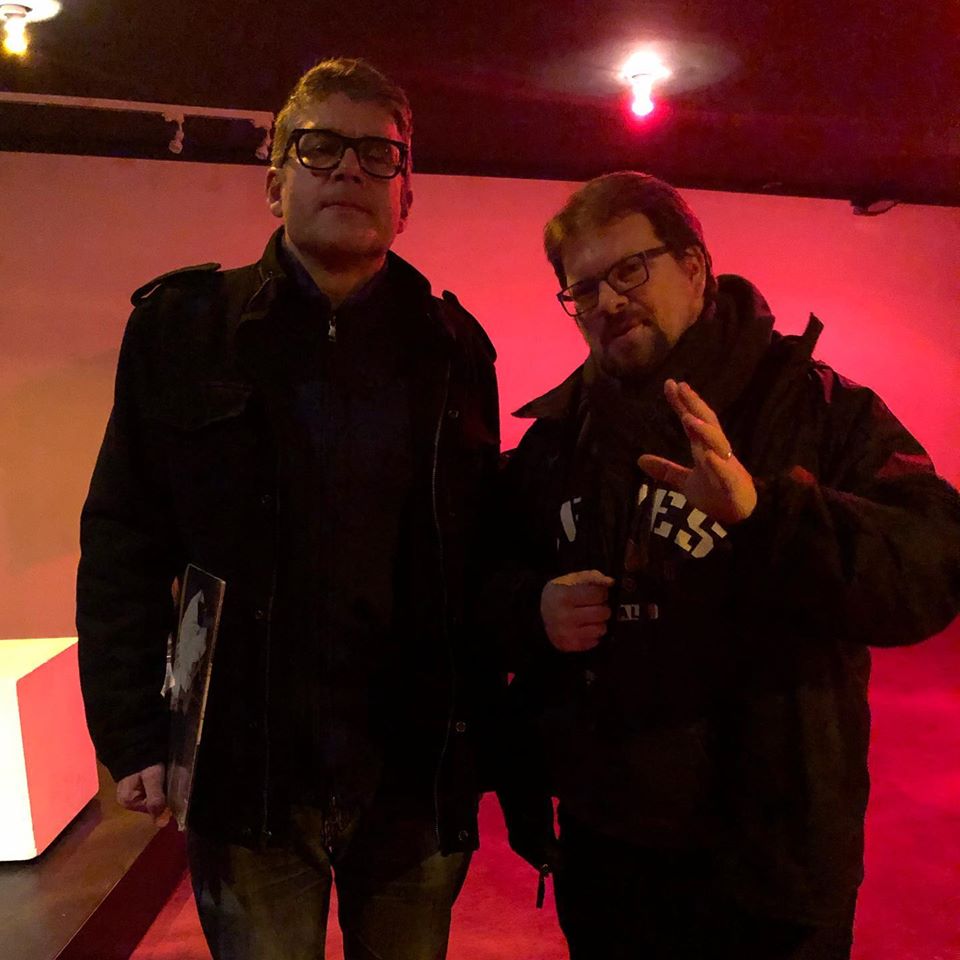 If you want to read some more about techstep/neurofunk, I highly recommend this Simon Reynolds article from 1997 (also I had the great pleasure of finally meeting Simon in person last Sunday):
Ironically, many of the most subterranean producers in drum 'n' bass have since moved decisively away from techstep towards a new sound – although not one that's likely to win back the converts to Speed Garage. Hardly known for its semantic restraint, the drum 'n' bass community has failed to come up with a term for the new style, although some mutter about "nu-dark" or tracks that are "dark but technical". Since discourse abhors a vacuum, I'm pitching in with my own genre designation: neurofunk. If No U Turn-style techstep is defined by deliberately dirty production, bombastic riffs and an explosive psychosis, this new sound is about obsessive-compulsive cleanliness of production, eerie electronic blips 'n' blurts, ultra-complicated basslines, and an implosive neurosis. Techstep classics such as Trace & Nico's "Squadron" sound like a maniac running amok; neurofunk tracks sound like a stalker, furtive and morbidly fixated.
The first hints of a new direction were audible late last year. At the time, Doc Scott's awesome Nasty Habits track "Shadow Boxing" seemed like a pinnacle for techstep. Actually, it was the prototype for neurofunk, with its glacial, Numanoid synth-motif glowering like some cosmic scowl, and a two-step rhythm that made the track feel like it was jogging along at 85 beats per minute instead of 170. By the time the "Shadow Boxing Remix" surfaced this summer, the groove had stiffened even further – to the point of rigor mortis – while the flipside "March" crystallized the emergent neurofunk norm with its monotonously chugging beat and acrid emissions of synth-slime. Only the low frequency tremors of bassline pressure connected these Doc Scott tracks to the kind of kinetic, hypertensile Jungle he was producing just three years ago.
Just as he crusaded for techstep in 96, Grooverider, as both DJ and label head, has maintained a typically Godfather-like role all year long vis-à-vis neurofunk, premiering dubplates by new producers such as Matrix, Optical, and John B, and releasing their tracks on his Prototype label. Grooverider has also helped codify the neurofunk sound with his own Codename John productions, "The Warning"/"Structure of Red" on Metalheadz, and the forthcoming "Enigma" on Prototype. With its Mace-like squirts of astringent synth and squelchy, non-junglistic groove, "The Warming" opened up a whole new technoid path for drum 'n' bass. "Warned", the alternative version of the "The Warning" on the Grooverider Presents The Prototype Years compilation, is even better. Seemingly steeped as much in acid house as Jungle, the track's viscous, mucus-like textures make you feel like you're being stalked by some ravenous and implacable snot-monster.
Anyways, that's it – enjoy the mix! Big new project coming soon …