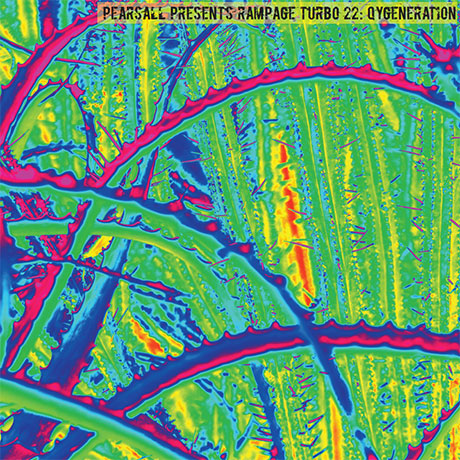 right-click, save as to download this free mp3 mix
Mixed in Berlin, September 2014
(58:38, 134 MB, 320 kbps MP3)
Zip file (split into separate tracks)
Big cover
Cue file
Style: Psychedelic Freeform from the Washington Wizard, Qygen
Direct link to the mix:
http://sonicrampage.org/mixes/rt22/Pearsall-RampageTurbo22(Qygeneration).mp3
Tracklisting:
01. Qygen – Mediterranean Summer ft. Leo Hartley (ReBuild Music)
02. Qygen – Qygenesis (Freeformatted)
03. Re-Form – Silver Cube (Qygen Remix) (Smiling Corpse)
04. Qygen – Earth Shine (Smiling Corpse)
05. Qygen – Past Blaster (Watchtower)
06. Qygen – Across The Ancient Universe (Thank You For The Horse)
07. Wyrm – Tendrils Of Reality (Qygen Remix) (Smiling Corpse)
08. Alek Szahala – Ascend To The Stars (Qygen Remix) (ReBuild Music)
09. Qygen – Supersonic Speed 2013 (Freeformatted)
10. Qygen – Metaphysical Energy (Smiling Corpse)
11. Qygen – Dream Invader Network (Smiling Corpse)
12. Qygen – Helium High (Smiling Corpse)
13. Le Dos-On – Yksisarvinen (Qygen Remix) (ReBuild Music)
14. Qygen – Kimura Kaoru No Densetsu (Tribute To Betwixt & Between) (Smiling Corpse)
For the latest volume in my Rampage Turbo series of freeform mixes, I decided to focus on one of my favorite new (or newish) producers: Qygen. The moment is totally right for this, since his debut album, Sci-Trance, was recently released through Smiling Corpse.
And what a fine album it is!
Hailing from Washington state, Qygen has plowed a pretty unique furrow in freeform music over the last few years with his unique fusion of psychedelic trance and freeform. Imagine a crazy jenga tower of sounds, with layers upon layers upon layers of rhythms and melodies stacked madly up to the skies … yet somehow it all keeps standing.
For me, a lot of the most interesting stuff in freeform over the last ten years has come from guys who are outsiders to the UK heartland of the sound. Freed from the tyranny of trying to appeal to the cheesy quavers and bag one of the few freeform slots on offer at a big hardcore rave, the Finns and the Japanese, in particular, have come up with some thrilling alternative takes on the freeform sound, and Qygen is very much in that mold.
Sure, he's not the first producer to try to weld together psytrance and freeform (Lost Soul made quite a few similar explorations, for example), but, to my mind, he is the producer who has taken the process furthest, with the most successful results. In a way, I'm kind of surprised that I like his music so much, because I'm actually not that big a fan of psytrance. I mean, it's cool and all, but it's one of those things that I've never quite gotten into. This is despite the fact that whenever I've heard it in a club I've actually really enjoyed it and had a good time. I guess I have never really wanted to invest the time and effort into really understanding the scene, i.e. learning about who are the big producers, the quality labels, the top anthems, etc, and, to be completely honest, this is probably at least partially due to a residual prejudice against hippies from my teenage days as a spiky acid techno raver. Fuck your chakras, right? But then again I'm in my thirties, so that attitude is pretty childish, so I have become much more open-minded towards psytrance, even as I have become too lazy and set in my ways to really learn much about it.
Catch 22!
In any case, Qygen's music presses all kinds of buttons for me. Yes, sure, it's fast as fuck and packed with enough energy to power a small city (just like I like it), but most of all I love the incredible density of his tunes, the vast number of ideas at work.
This is powerful music, so I have been very excited to put this mix together, and I hope you enjoy it too.