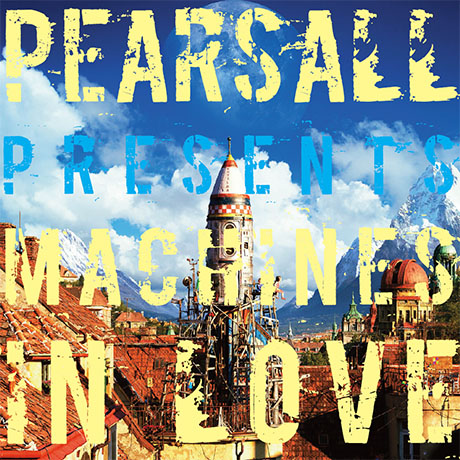 right-click, save as to download your free mp3 mix
Mixed in London, April 2013
(72:15, 170 MB, 320 kbps MP3)
Zip file (split into separate tracks)
Big cover
Cue file
Style: Bass Music vibes, from house to techno to electro!
direct link to the mix:
http://sonicrampage.org/mixes/mil/Pearsall-MachinesInLove.mp3
Tracklisting:
01. Midland & Pariah – SHEWORKS003B (Works The Long Nights)
02. Levon Vincent – Together Forever (Novel Sound)
03. Paul Du Lac – Tantra Master (Clone Jack For Daze)
04. Martyn – Bad Chicago (NonPlus)
05. Bok Bok & Tom Trago – Pom Clash (Night Voyage)
06. Jon Convex – What I Need feat Velvit (Convex Industries)
07. Special Request – Lolita (Warehouse Mix) (Special Request)
08. Boddika & Joy Orbison – Dun Dun (SunkLo)
09. Martyn – Masks (Brainfeeder)
10. Trevino – Tactical Manoeuvre (3024)
11. Head High – Rave (Dirt Mix) (Power House)
12. EQD – Equalized #005B (Equalized)
13. Boddika – Beats Me (NonPlus)
14. Blawan – Peaches (Clone Basement Series)
15. Jon Convex – Shadows (Convex Industries)
16. Levon Vincent – People (Novel Sound)
17. Skudge – Below (Boddika Acid Refix) (Skudge)
18. Boddika – Soul What VIP (Swamp 81)
19. Lil Silva – Shutter (Night Slugs)
20. Mosca – Bax (Numbers)
21. Boddika & Joy Orbison – &Fate (NonPlus)
22. Joy Orbison – Ellipsis (Hinge Finger)
23. Altered Natives – Restaurant Killing (Eye4Eye)
24. Kassem Mosse – Broken Patterns (NonPlus)
25. Jon Convex – Fade (Convex Industries)
26. Logos – Error 808 (Keysound)
So, this one's been on the shelf for a little while!
This mix was originally designed to be a follow up to Taste The Rainbow and to cover my favorite tunes from 2012 across the spectrum of UK Bass, but I never got around to recording it last Christmas, so I then kind of delayed it until April, and then, well, then I never got around to putting it up until now.
Such is life!
The reason I hesitated to post this for so long was because I was half-way toying with the idea of redoing it. Why? Well, because this mix is 24 tracks of straight-forward four-to-the-floor stuff – house and techno on that bassy tip – and two tracks at the end on a more fractured electro tip. Usually if I'm going to mix things up, the proportions would be more even, so, since I wasn't too sure about the way this mix ended, I have listened to it over and over since recording, in order to make my decision. I've pondered the programming, the track selection, the mixing, and, yes, I've asked myself if I honestly am that petty that I really want to re-record the whole damn thing for the sake of two (actually good) tracks at the end.
Maybe five years ago I actually was, but now? Fuck it, I like the mix, I like the tunes, I think it's fun, the whole thing works (in my opinion, of course) and I want to put my limited mixing time towards other projects … so here it is!
Unfortunately (or maybe not?), the long lag between (1) me buying most of these tunes, (2) me actually recording the mix, and (3) me posting it to Sonicrampage, has meant that these tunes aren't really very fresh any more. Which is hardly unusual for Sonicrampage! Even so, I don't have my usual excuse of being 'old skool' – they just aren't super new.
Not that I care, particularly, but I guess some people might.
Overall, if I were to describe this mix, I guess I would say that it's a pretty cool selection of tunes from some of my favorite producers. Even if you don't have a particularly observant idea, you will notice that a lot of the same names re-appear through this mix, particularly Boddika (who is quite possibly my #1 dance music producer at the moment), Martyn, Joy Orbison, Levon Vincent and Jon Convex. What can I say? I dig their stuff, I wanted to have these tunes packaged nicely onto one mix for one-stop listening, so on they went. At the same time, I didn't want to spend 70 minutes stuck in a rut, so I have tried to structure Machines In Love in such a way that it will engage the listener throughout, with everything from minimal clankers to big bassy monsters, sizzling techno and percussive house grooves, from the sinister to the euphoric to the cold to the funky. A bit of everything!
One thing that makes this the right moment to post this mix is because it feels, to me, like a very Berlin kind of mix. Berlin is arguably the world capital of dance music at the moment, and these kind of bass-heavy house and techno grooves are, as they say, so Berlin.
We've been living here in Berlin for two and a half months now, and honestly I have really enjoyed it thus far. Obviously there is the language barrier, but ich habe seit Oktober ein Bisschen Deutsch gelernt, which has helped. I try to put aside 20-30 minutes every evening to study, and I try to use German every day in my interactions with the locals (annoyingly a lot of times Germans switch straight to English when they hear my accent, but this is more of a problem in Mitte than where I live). Obviously at the beginning this was incredibly difficult, but if you are trying to learn a new language you need to practice as much as possible. I'm still at a very basic level, but for example yesterday I went to see an ENT specialist doctor who didn't really speak English so I had to explain to her what was wrong with and then understand her diagnosis and prescription – all in German! It was a halting process, with the occasional "ein Moment, bitte" while I looked at my German/English dictionary on my phone, but for someone who couldn't speak a word of the language only a few months ago, I'm actually very pleased with my progress.
One thing I have really enjoyed about Berlin is that it is so much more relaxed (and cheaper!) than London. Frankly I was pretty sick of London's intensity by the time we left, so it's been great to live somewhere where everything doesn't feel like a big fucking hassle all the time. I honestly hated a lot of the bullshit that London puts you through. The crowds, the hassle, the vast scale, the squashing onto the train to Waterloo in the morning and being jammed right up against a half dozen other people, the fact that going from one side of the city to the other was always a major logistical operation, that trying to see friends required weeks of advanced planning, and absolutely everything everywhere being seemingly so incredibly expensive.
deep breath
OK, well, I guess I needed to get that off my chest!
At this point I would say that I don't miss London at all – I miss the great friends we had there, but London itself as a place I don't miss.
Another thing I love about Berlin is how varied it is – any good city has different neighborhoods with distinct characters, but Berlin's highly unusual recent history has meant that this is even more pronounced here than in many other places I've been to. Well, in my opinion at least! For example, we live in Wilmersdorf, a nice middle-class part of the old West Berlin, and the feel of our neighborhood is incredibly different from, say, Lichtenberg in the east, which feels to me terms of general vibe and architecture more like Warsaw (where my wife is from) than Wilmersdorf. Similarly, whenever I am in Mitte, I always hear people speaking English in restaurants, in shops, on the streets, wherever, whereas where I live it's a pretty rare occurrence – our immediate area seems pretty German to me, although there are a lot of Russians as you move north into Charlottenburg. And because my wife and I have both been sick with colds for the last month, we haven't even had the chance to explore the city properly in the way that we wanted to!
Even so, I have been trying to capture photos of the city with my iPhone since we have been here, so I have put together a gallery below for you to get a little flavor of our life in Berlin.