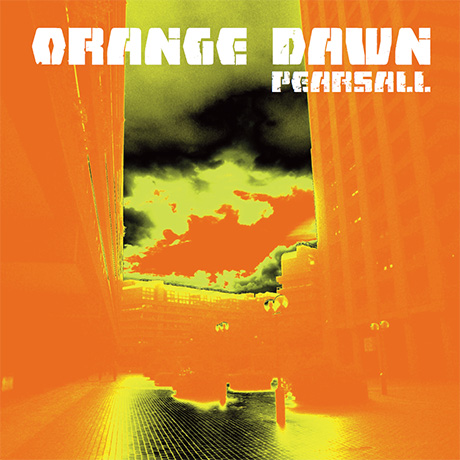 right-click, save as to download
Mixed in London, April 2013
(56:49, 130 MB, 320 kbps MP3)
Zip file (split into separate tracks)
Big cover
Cue file
Style: Classic 90's techstep drum n' bass
direct link to the mix:
http://sonicrampage.org/mixes/od/Pearsall-OrangeDawn.mp3
Tracklisting:
01. Source Direct – The Crane (Source Direct)
02. J Majik – Arabian Nights (Metalheadz)
03. E-Z Rollers – Synesthesia (Moving Shadow)
04. Goldie – Jah (Peshay VIP Rollers Remix) (Razor's Edge)
05. Dom & Roland – You're Something Else (Moving Shadow)
06. Peshay – On The War Path (Street Beats)
07. Dillinja – In The Mood (Mo' Wax)
08. Rufige Kru – Dark Metal (Metalheadz)
09. Trace & Nico – Squadron (No U-Turn Limited)
10. DJ Trace – Mutant Revisited (Emotif)
11. Ed Rush – The Raven (Metalheadz)
12. Nemesis feat. DJ Kane – System (Renegade Hardware)
13. Dom & Matrix – The Vandal (Moving Shadow)
14. Nasty Habits – 4 Da Cause (Reinforced)
15. The Specialist – Deep & Rolling (Dread)
16. Origin Unknown – Truly One Remix (Ram)
17. Dillinja – Silver Blade (Prototype)
18. Dom & Roland – Hydrolicks (Moving Shadow)
19. Dylan – Desolation (Droppin' Science)
20. Paradox – A Certain Sound (Renegade Hardware)
Note from Pearsall: Back in November 2005, right after I moved back to London from New York, I dug into my record collection and recorded in one take a techstep mix called Silver Dawn. As you would expect from a mix of vintage 90's techstep tracks, the tunes were 100% on point, but the mixing … wasn't. It was the first mix I had recorded in quite a while, and I was pretty rusty! Honestly, I really should have practiced it before recording, and I definitely should have done it again and again until I got it right. I didn't though, and ever since the mix has annoyed me, because every time I would listen to it I would hear all the mistakes and it would piss me off. Those of you who have been following the site for a while know that I don't always sweat little mistakes – I always try to capture the excitement of a club mix when I record, and so sometimes things go (a little) wrong. This mix, however, crossed the indefinable line separating endearingly energetic from straight up sloppy, so after pondering redoing it for several years, in April I busted out the records again, made a few key substitutions for tunes I have subsequently sold, reshuffled the order, gave it a new name and recorded it all over again with much, much better results!
I am sure you will agree. 😉
To accompany the mix, here is my original accompanying post:
The first time I heard a Reese bass loud I was in Section 5 Records on the King's Road. I was only 15 and in the first bloom of my love affair with drum n' bass, so I was still a bit away from being able to sneak into clubs. Therefore, the only time that I only ever got to hear this music properly loud was when I went to record stores. Of course, like many other teens I blasted my stereo in my room, but the sound quality on my shitty speakers was nothing to write home about. So, here I was in Section 5, listening as the guy played through various tunes (since at that time there weren't individual listening stations), all good tunes, when he put on 'Kilimanjaro' by Ed Rush, which was churning away nicely, all good, when the main bassline dropped in and OH. MY. GOD. !?!?!?!?! What is this?!?!?! It sounded like solid cube of sound that was somehow growling and alive. It was absolutely unforgettable. My eyes went wide and I know that I had heard the future.
And make no mistake, at one time this sound really did sound like the future. As a teenager with a healthy interest in science fiction, this music appeared to be a transmission directly from the future. This mix is an attempt to cover some of the best tunes of that period, both anthems as well as lesser-known tunes that I've always loved.
This sound, techstep, emerged in the middle of the 1990's as a development of what had been known as hardstep. Hardstep was the side of jungle that eschewed the ragga samples and wobbly bass that characterized the big jungle hits of the day like Shy FX's 'Original Nuttah' or M-Beat's 'Incredible' for a more stripped-down, rolling sound. Hardstep was driven by dj's like Grooverider and Randall at clubs like AWOL. Techstep was the evolution of this sound into a darker, more techno-influenced direction, as a whole legion of producers and dj's orbiting the Metalheadz club night at the Blue Note in East London experimented with the sound. Probably the prime example of this sound was DJ Trace's 'Mutant Revisited', featured here, because it features two of the sonic trademarks of the techstep sound – the pitched down Amen and the Reese bass. The Amen break has been the pre-eminent beat in drum n' bass since the early days, but the great innovation of the techstep crew was to pitch it down, thus making it sound harder and more metallic. The Reese bass was sampled from an old record by the Reese Project, an alias of Detroit techno legend Kevin Saunderson, and was reversed and distorted to be used as a massive sonic cannon. Eventually it became one of the biggest cliches in drum n' bass, but when it was first used, my God it was powerful …
An excerpt from Simon Reynolds' book Energy Flash:
In 1996, a new sub-genre of jungle began to coalesce called 'techstep', a dirge-like death-funk characterized by harsh industrial timbres and bludgeoning 'butcher's block' beats. The term was coined by DJ-producers Ed Rush and Trace, who shaped the sound in tandem with engineer Nico of the No U-Turn label. The 'tech' stood not for Detroit techno, dreamy and elegant, but for the brilliant brutalist Belgian hardcore of the early nineties. Paying homage to R&S classics like 'Dominator' and 'Mentasm', to artists like T99 and Frank de Wulf, Trace and Ed Rush deliberately affirmed a crucial white European element that had been written out of jungle's history …

The first stirrings of the return-to-darkness were heard in late 1995 withTrace's seminal remix of T. Power's 'Horny Mutant Jazz'. Working in tandem with Nico and Ed Rush, Trace tore the fusion-flavoured original to shreds, replacing its leisurely glidfe with slipped-gears breakbeats, spectral synths and a brooding, bruising bass sound sampled and mutated from Kevin Saunderson's Reese classic 'Just Want Another Chance'. Meanwhile Ed Rush's No U-Turn tracks 'Gangsta Hardstep' and 'Guncheck' took the explosive energy of hardcore and imploded it, transforming febrile hyperkinesis into molasses-thick malaise. The new sound made you feel like you were caged in a pressure-cooker of paroxysmic breaks and plasmic bass …

By the end of 1996, producers like Nasty Habits / Doc Scott, Dom and Roland, Boymerang, E-Sassin, Cyborgz and Optical had joined No U-Turn on their 'hurther's mission'. Techstep got even more industrial and stiff-jointed, at times verging on gabba, or a syncopated, sped-up update of Swans. Above all, the music got colder. The Numanoid synth-riff on Nasty Habits' awesome 'Shadowboxin" sears the ear with its glacial grandeur, while the trudging two-step beat always makes me imagine a commando jogging under napalm skies with a rocket launcher on his hip. No U-Turn themselves reached something of a pinnacle with the dark exultation of Trace / Nico's 'Squadron', whose Carmina Burana-gone-cyberpunk fanfares slash and scythe like the Grim Reaper.