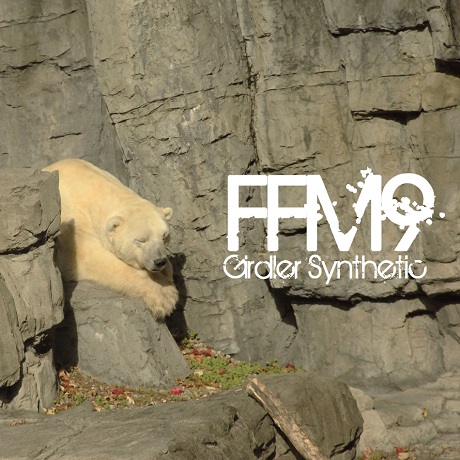 Right-Click, Save As to Download
Mixed in the UK, April 2013
(118:12, 278 MB, 320 KBPS MP3)
Style: Freeform
Direct link to the mix: http://sonicrampage.org/guestmixes/gs/FreeformaniacsRound9-GirdlerSyntheticGuestMix.mp3
Tracklisting:
01. Transcend & Greg Peaks – Cosmic (Epyx & Cyrez Remix) (Electrode)
02. Grimsoul – Sorceresses (ReBuild)
03. Jerv – Smoke (Electrode)
04. Transcend & Midas – Eternal Prism (Relentless)
05. Ionosphere – PYLAAM (Shanty Remix) (Electrode)
06. JD-Kid – Unforgettable (ReBuild)
07. Douglas – Mycenae (Watchtower)
08. Greg Peaks – Techno Tribe (Electrode)
09. Wyrm – Tendrils Of Reality (Penguin Conspiracy Remix) (Smiling Corpse)
10. Endemic – Loki (ReBuild)
11. Transcend & Kaos Theory – Man On Acid (ReBuild)
12. Penguin Conspiracy – Tripswitch (Electrode)
13. Eryk Orpheus – PVC (Lost Soul Remix) (Nu Energy)
14. Kevin Energy – Crescendos Of Ecstasy (Full On Mix) (Nu Energy )
15. Substanced – Ghost Of The Future (Watchtower)
16. Carbon Based, Shanty & DOK – Finfish (Shanty Remix) (Electrode)
17. Penguin Conspiracy – Reality Distortion Field (Electrode)
18. Shift – Pump (Penguin Conspiracy Remix) (Nexus Media)
19. Lost Soul – Twisted Dream (Watchtower)
20. Eryk Orpheus & Flip – The Gatekeeper (ReBuild)
21. Nightforce & Twisted Freq – The Storyteller (Electrode)
22. Nomic – Rift (N/A)
23. Pain On Creation – Lush (Fatal Error Edit) (Finrg)
24. Le Dos-On – Yksisarvinen (ReBuild)
Enjoy this mix? Please consider making a donation to help support Sonicrampage
Cover: Polar bear enclosure, Central Park Zoo, New York City
Those of you who have been following Sonicrampage for a while will know that Paul Girdler, aka Girdler Synthetic, has been one of the site's most prolific and talented guest dj's, with Sonicrampage having hosted his mixes Frantic Classics mix, his Acid Roundabout series of acid techno mixes, and Lost World, his (awesome) tribute to Weirdo. Over the last few years, Paul has also done loads of other great mixes, which you can check out at the Penguin Conspiracy Soundcloud page.
Sadly, Paul is now hanging up the headphones and quitting mixing, at least for the time being. Which is unfortunate! Fortunately, Paul did agree to do a full two hour set for the Freeformaniacs show first before he quit, as well as an interview with Sonicrampage to wrap things up, so please read on to hear more about Paul's djing, favourite tunes, his various mixes, and his work with Richard Andrews (of Electronica Exposed) as Penguin Conspiracy.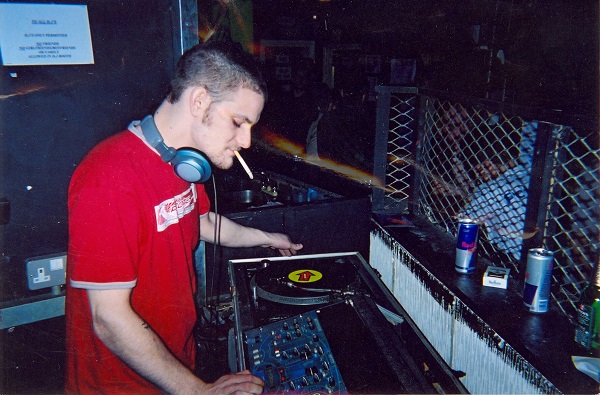 Pearsall: Why hang up the headphones now?
Girdler Synthetic: It's just the right time to do it. I've had some amazing experiences playing out over the years and it's a great buzz watching the club going crazy when you're behind the decks, but I haven't played out as a DJ since 2006 and I'm just too old for the shenanigans that go with it!
I'm not saying I'll never do another mix ever again, just certainly not for the foreseeable future.
How did you start as a DJ?
Before I got into DJing I was a massive Heavy Metal fan with long hair and played drums in a band. Metallica, Sepultura, Pantera, Slayer, Cannibal Corpse … all the great bands from the 80's and 90's is what I was in to.
My mate Ross was the complete opposite, and always used to play the old Dreamscape tape packs whenever I went round his house. Combined with the discovery of illicit substances, after a while the music started to rub off on me and we soon discovered Goa Trance, which then evolved into more tougher stuff like the Reactivate compilations.
I always enjoyed making mix tapes of my favourite tracks so it just seemed a natural thing to learn how to actually blend them together using vinyl and turntables. I decided to take the plunge and bought myself some Technics 1210's, much to my parents bemusement as they thought I wanted to be a drummer! I spent the next few years teaching myself how to beat match and learning the structure of the tracks.
In the beginning I just used to mix any old genres together – Hard House, Trance, Euro, Acid Techno … but I think that was one of the great things back then as it wasn't all pigeon-holed and you would always hear a variety of different styles in one night.
Before long I was playing at various house parties and then started co-running my own night at 414 in Brixton called Synthetic with a couple of friends. We didn't have a clue how to run an event and just treated the nights as one big party for our mates. Needless to say, we never made a single penny, but they were fantastic nights and we even had Jace, Beamish and Tara Reynolds as guests.
Alek Száhala actually made his UK debut at Synthetic!
What was the purpose of your Tribute Mix series?
Once I'd decided to knock things on the head, I wanted to make sure I had a collection of mixes showcasing my favourite tracks from my favourite producers. Each of the artists I've featured have been a massive influence on me and I honestly believe they were / are the best producers the scene has had.
Captain Tinrib was the master of the hoover, Weirdo wrote epic tunes like nobody else, Nüw Idol's dark and driving Trance was the perfect opposite to all the uplifting anthems, and Nick Sentience was always pushing the boundaries. As for Lab-4, they were absolute heroes of mine. God only knows how many times I saw them play over the years – I'd always go to an event if they were on the line-up. Who cares if they weren't really playing "live", it was all about the energy they had behind that big rig of theirs and some of the best tunes ever blasting out of the sound system.
What did you love about Pendragon and Escape From Samsara?
Pendragon was the first event I went to when I truly fell in love with the music and the clubbing lifestyle.
My friends and I first decided to try clubbing in 1996 and our first ever event was a Psy Trance night called Otherworld at The Fridge in Brixton, closely followed by Big Sexy Festy Party at Tyssen Street Studios in Dalston. Both nights were fun, but they weren't really playing the kind of music I was looking for. Undeterred, we tried another night at Tyssen Street called Pendragon …
With absolutely no exaggeration whatsoever, I can safely say that night changed my life forever …
The friends were amazing, the crowd were amazing and the tunes were amazing. After that, I would pretty much go clubbing most weekends to either Pendragon, Escape From Samsara or Frantic and get my Acid Techno fix at Trancentral and Nuclear Free Zone. I didn't have a care in the world and the vibe back then was just incredible. You just couldn't beat being on the stage of The Fridge at 6 in the morning dancing your heart out as that final build-up kicks in and the whole club goes bananas!
Great, great times that I will never ever forget.
For anybody who was there, I really hope I've managed to re-create some of that magic with my Pendragon vs Escape From Samsara mix. It's by far my favourite mix that I've done and took well over a year of planning to get the right arrangement and source the right tracks that meant so much to me. A big thank you to yourself Randall for helping out with the David Craig track! 🙂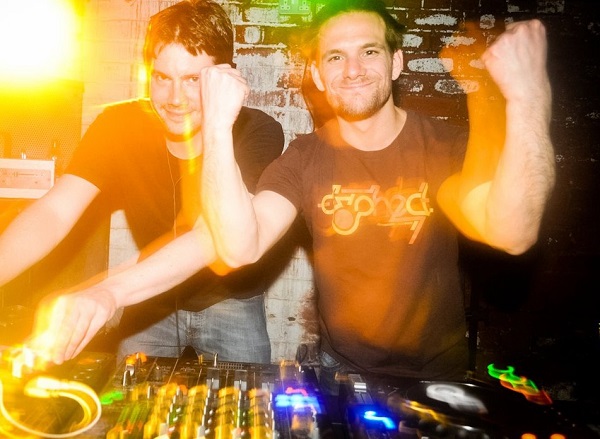 What's the story of Penguin Conspiracy?
Once I was fully immersed in the music I always knew I'd want to write my own. I'd already been doing it with my old Metal band so it just seemed like the next natural step after DJing.
Rich and I have been friends since 1992 and he was into the dance scene way before me. When I started Djing I would always go round his house to find out what all the latest tracks were and we ended up going record shopping many, many times. I knew he was writing his own stuff at the time and told him I also wouldn't mind having a go at it, so we booked a session with Jon Doe at Alphamagic Studios and wrote the first ever Penguin Conspiracy track "Welcome To The Future", which was released on Digital Beatz. We then wrote a couple more tracks as The Mexican & Girdler Synthetic, this time engineered by Fade. I've no idea why we reverted to our DJ names but they were the last tunes we wrote together for a long time. It wasn't until Rich started engineering his own stuff years later that we decided to resume the Penguin Conspiracy project and set about writing our first album "March Of The Penguins", which was an amalgamation of all the genres we loved – Hard House, Hard Trance, Acid Techno, Psy and Freeform.
After 3 albums and numerous live PA's we decided the time was right to bring the project to an end. I'm incredibly proud of every track we've written and its been great fun working with Rich, who's coped with my constant nit-picking admirably well …
Our last release will be a mix of all the Freeform tracks we've recently produced called "Creatures Of Havoc", which will be out on Electronica Exposed very soon.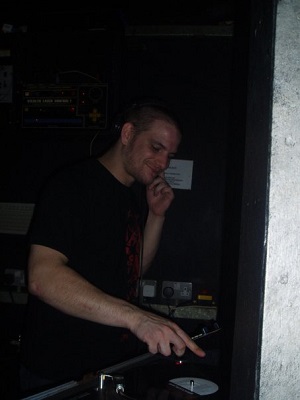 Favourite Penguin Conspiracy tune?
Hard Dance – Imitation Of Life
Freeform – Reality Distortion Field
How did you get into Freeform?
I actually didn't embrace Freeform for a long time. I found the majority of stuff initially released to be a tad cheesy and rather hit and miss, although I did love "Sanctus Dominus" by Helix & Fury and "Lemonade Raygun" by DJ Fury.
It wasn't until I heard what the Finnish guys were doing that I really started to take notice. I've always preferred my music more on the darker side and their tracks were right on the money.
I don't think Rich and Electronica Exposed get enough recognition for bringing the Finrg sound to the masses.
All time favourite Freeform producer?
I mainly listen to Psy Trance these days so I love the recent stuff by Lost Soul and Transcend. The early tracks of Carbon Based, Alek Száhala, Ephexis and Pain On Creation deserve an honourable mention …
Of the artists of today I think Wyrm is producing some really interesting stuff. Le Dos-On too.
It's a tough one to call but I think I'll have to go with … Lost Soul.
You play a wide range of tunes, what's your favourite style?
I'd probably have to say Hard Dance as it's the music I started out with and enjoy mixing and producing the most. I prefer my BPM range between 140 – 150, and the older I've got the slower it's become! Gone are the days of playing a record at +8 🙂
I have a series of mixes for all the styles I love – "Energize" for Hard Dance, "Ionize" for Freeform, "The Acid Roundabout" for Acid Techno, "Tranceformation" for Trance, and "Strange Vibrations" for Full On Psy Trance. I even did a series called "Sexy Beats" which covers Breakbeat, although I've never got round to uploading then anywhere.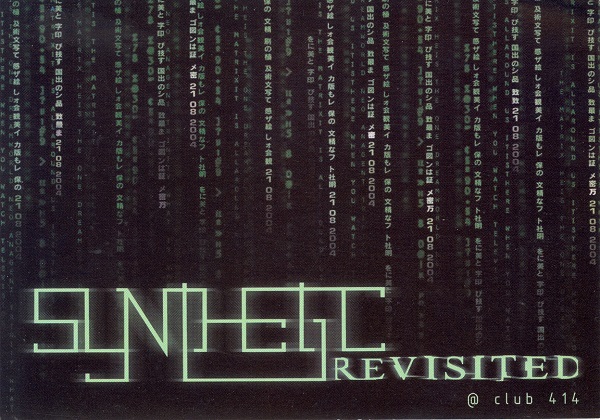 What's your take on the digital vs vinyl debate?
I can totally understand why labels stopped pressing vinyl releases and it started to become a minority – the digital age just made it way too convenient for people to buy – or not to buy – tunes without leaving their homes. Distribution companies were going bust left, right and centre which meant less products were available for the vinyl purists to buy, so the labels had no choice but to adapt to the growing market and make their releases available on a digital scale.
For me, one of the major factors missing from having tunes simply as a music file on your computer is there's no hands on relationship with the music itself – the feel of the vinyl, the specific RPM it had to be played at, the artwork on the sleeve, the messages cut into the run-out groove… even having a slightly warped record would add character to that specific tune.
One of the best things about being a DJ was the record shopping side of things. I used to love taking a pilgrimage to London with my wages in my back pocket and frequent all the great record shops – Kinetic, Choci's Chewns, Pendragon, Pure Groove … even HMV back then was a great place to pick up a specific labels' back catalogue. It was great knowing you had a certain track that nobody else had and it made it unique to your sets or mixes.
When you aren't involved in music, what else are you up to?
Music is such a huge part of my life that everything I do generally revolves around it. I still write songs and play drums in a band, and I'm always listening to new tunes that come my way.
I'm a big film fan too and love the darker side of cinema and TV series. A cheeky bit of poker every now and again …
Other than that, it's the usual work, work, work and supporting the best team on Merseyside – Everton!
Favourite tunes ever?
In no particular order …
Lab-4 – Soul Fire – Elementary
Outer Active – Aesophagus Fables – Return To The Source
Gouryella – Gouryella – Tsunami
Star Power – X-Ray O.K. – Stay Up Forever
Pain On Creation – Second Death – Electronic
Any last words?
Thanks to anybody who ever listened to and enjoyed any of my mixes or saw me play out as Girdler Synthetic or Penguin Conspiracy.
I hope my mixes stand the test of time and act as a time capsule which can be referenced upon in the years to come.
My last ever mix will be a Goa Trance classics mix, which will see me come full circle and finish on the music where it all began and will be a fitting end to what's been an amazing journey within the dance music scene.
God speed, Paul Girdler!