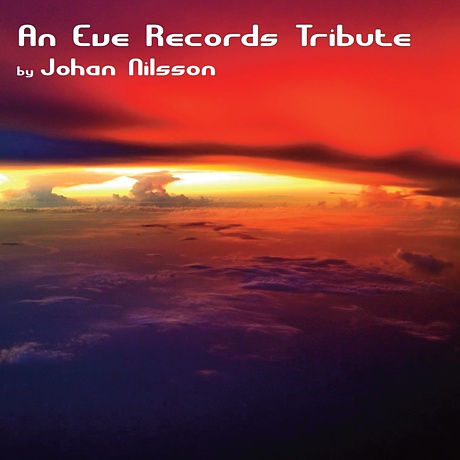 right-click on the title and save as to download
Mixed in Malmo, Sweden in September 2012
(58:38, 134 MB, 320 KBPS MP3)
Style: A tribute to legendary acid trance label Eve Records
Direct link to the mix: http://sonicrampage.org/guestmixes/jn/Johan_Nilsson_-_EVE_Records_Tribute_(Sonicrampage_Guest_Mix).mp3
Tracklisting:
01. Pablo Gargano – Trance In Saigon – EVE 09
02. Pablo Gargano – War World – EVE 22
03. Pablo Gargano – My Nightmare – EVE 14
04. Pablo Gargano – My Noise – EVE 18
05. David Craig – Lord Of The Universe – EVE 11
06. Pablo Gargano – Headlines – EVE 15
07. Pablo Gargano – Grand Hall – EVE Senza Volto
08. Pablo Gargano – The Runner (NRG Mix) – EVE 17
09. Pablo Gargano – On A Deep Tip (Follow The Rimshot Remix) – EVE Senza Volto
10. Pablo Gargano – Organ-ic – EVE Senza Volto
Enjoy this mix? Please consider making a donation to help support Sonicrampage
Cover: I got it from Reddit: Friend who's a pilot took this 36000 feet above St Louis enroute to Omaha [OS] [2048×1533]
Welcome back! I'm very proud to present the latest guest mix on Sonicrampage, this excellent tribute to Eve Records by Sweden's Johan Nilsson.
For those of you who are unfamiliar with Eve Records, it was a label run by Pablo Gargano, and during the mid-late 90's it was responsible for some of the choicest acid trance ever committed to wax. Pablo made real trance music – hypnotic, driving, atmospheric dance music, music that swept you up while keeping you rocking – not the melodramatic cliched dance-pop that most people think when they hear the word 'trance'.
Which is a roundabout way of saying that this mix rocks! Nicely done Johan.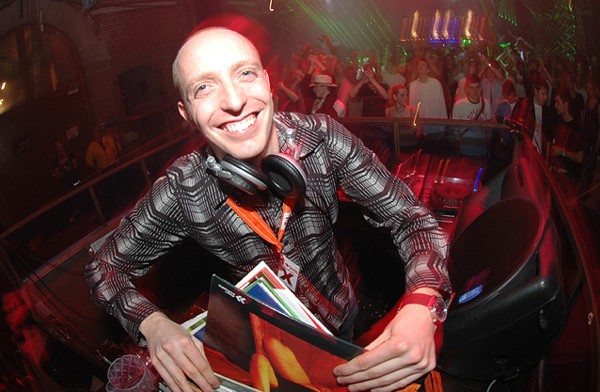 Pearsall: Who? What? Where? When? Why?
Johan Nilsson: My name is Johan Nilsson (formerly DJ Irish) and I live in the southern part of Sweden in a town called Malmö. I started to DJ around 1997 after a couple of years of attending raves. The scene in Malmö at this time was basically divided into Goa/Psy and techno and I was very much into trance/acid trance at the time so I attended a DJ workshop, got myself two sL1210s and a mixer and started buying vinyl on a regular basis so I could make sets that I would enjoy myself. Pretty soon this led to real gigs and whatnot and I've been at it in some capacity ever since.
In addition I've put out dj sets on the internet on a regular basis, first through Napster then my web site Assortedtrance.com for the past 12 years or so.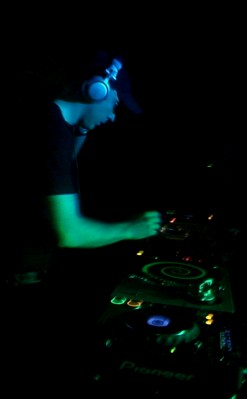 Talk about this mix – what is it about Eve Records that made you want to do a tribute?
Around 1997 when I was actively hunting trance vinyl in general and acid trance in particular I came across Pablo Gargano and his two imprints Eve and Telica records. I really enjoyed the sounds on these two labels and soon realized it was basically all from Pablo Gargano. Some of the tracks fast became personal favorites of mine.
After a couple of years I realized that they had stayed favorites and made regular appearances on my gigs, so I've been pondering combining these favorite EVE tracks into one mix for quite some time but never got around to it. After a recent oldschool gig here in Malmö I realized how I would go about it and thought it would be perfect as a guest mix for your Sonicrampage blog 🙂
What's your favorite ever Eve Records tune?
Favorite EVE tune would have to be 'On A Deep Tip (Follow The Rimshot Remix)' which I got through the EVE-compilation Senza Volto, which was a compilation I basically stumbled upon during one of my trips to London in 1997. This might have been my very first exposure to EVE Records actually. I was just blown away at the time by this quadruple vinyl pack and that track in particular. Ah the joy of finding that totally unexpected and awesome vinyl in a record store!
You play all kinds of trance, from progressive to hard, and from upfront stuff to the old school – what's your favorite style and era of trance?
This is really hard to answer … it really depends on my mood!
I would say I'm more inclined towards the energetic part of the spectrum. So in a perfect world I'd say energetic acid trance would take the top spot but they don't do that like they used to anymore. I also always enjoyed the harder edge to trance but I find today's hard trance lacking as well as a lot of the regular trance. That's why I've been delving into progressive house/trance and also the fusion of regular trance and psy. The oldschool sets are mostly nostalgic exercises but also to get a fix of sounds that aren't very prevalent in today's music.
My favorite era would have to be the 90s since it's basically what formed the basis of my musical taste. It's hard to beat those youthful years when you are introduced to a whole new world of music. But also the conventions weren't completely etched in stone with regards to trance during these years so there was a lot of different sounds in the genre and any particular track could go in completely unexpected directions. Basically experimentation with the form happened a lot more frequently back then which made it exciting.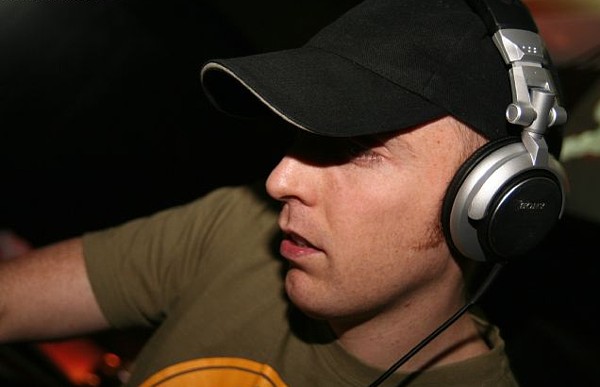 For those who are unfamiliar with DI.fm, can you talk about what it is, and what your involvement with it is?
Digitally Imported Radio (aka DI.fm) is an online radio station specializing in all kinds of electronic dance music. It started out as a bedroom hobby by Ari Shohat in 1999 and is now the largest internet radio station of its kind. It is currently streaming 48 different channels of electronic music and features some of the biggest names in trance, house and techno on a regular basis as well as many talented bedroom DJs and producers. The concept is to have each channel individually and personally curated by experts of the genre in order to provide the best possible listening experience. The never ending goal is to cater to all sub genres within the electronic music spectrum so we are constantly expanding our musical offering.
Back in the year 2000 someone recommended DI to me as a way to promote my trance sets. I reached out asking for a link exchange for my assortedtrance.com web site (out of all things!) and Ari suggested to air my trance sets instead. From there I started to get more involved by doing live shows and launching new channels. Around 2005 I got on board as a full time staffer as the site just continued to grow. I've launched and still manage the Hard Dance, Progressive, Techno, Minimal, Oldschool and Oldschool Acid channels and help out with the DJ Mixes channel in addition to handling lots of the practical advertising matters.
What kind of music did you start out playing, and how have your tastes and your style evolved over the time that you have been a dj?
As I mentioned earlier I was all about trance in the very beginning, preferably with some squelching 303s in it. Hard Trance and regular trance was obviously part of that as well and soon became my main sounds since acid trance basically disappeared after 1998. Throughout the years I've come to appreciate other genres as well such as techno and house and that have probably affected my sound as a DJ the most. A few years back I stopped bothering to stay within just 1 defined genre (trance) and started putting out sets based solely on stuff I'd enjoy myself even if nobody else would listen to it. The point of sticking to one, well defined genre was mostly so it was easier to get gigs (promoters and punters would know what to expect etc.). However eventually this started to affect my own enjoyment as a DJ since my taste was a bit wider than just one genre in combination with the feeling that the trance scene really started to stagnate somewhere in the 2000s.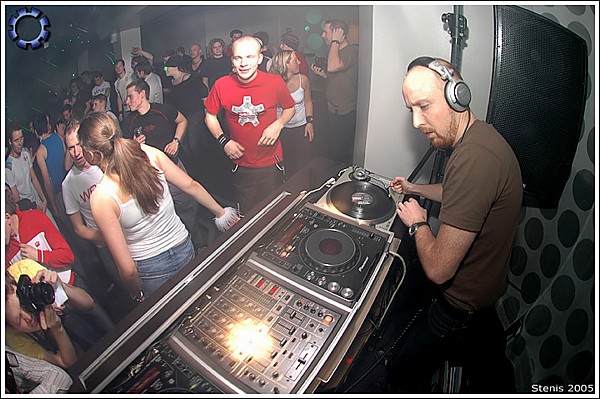 What other sets of yours would you recommend to people interested in finding out more about your style as a dj?
Ahm this is tricky. I don't really have any sets that mash all the styles I dabble in so the quite boring answer would be to go to my web site and check the latest sets in whatever style you prefer. I don't think there really is that one set that would be a good representation!
If you could play one set anywhere in the world, where would it be and what would you play?
Hmm, I don't really have a favorite venue. Favorite imaginary venue/party would be some place where the atmosphere is good and people are up for energetic trance and hard trance and I can pick freely from oldschool to the latest. It's gigs like that where I usually have the most fun as a DJ but they don't come along as often these days unfortunately.
In my experience, smaller venues have usually been more fun than the bigger ones as the closeness to the dance floor and the crowd gives it more intense buzz. Not to say some of my bigger gigs haven't been awesome as well. In a general sense though it's usually down to the crowd, their enjoyment and what I can do to get them excited about being there. Not so much the venue per se. 🙂
What typically Swedish food would you recommend visitors to your country try?
Good question! There's a lot of good food to be had in Sweden but also some downright odd traditional choices … rotten/fermented fish anyone? To make it easy I'd probably recommend trying out a good helping of Swedish meatballs combined with mashed potatoes and lingonberry. Preferably from some better culinary place than IKEA though 😉
Finally, thanks for the mix and for answering the questions! Anything more you would like to add?
Just thanks for inviting me to be a guest here at Sonicrampage. Definitely an honor and a pleasure 🙂