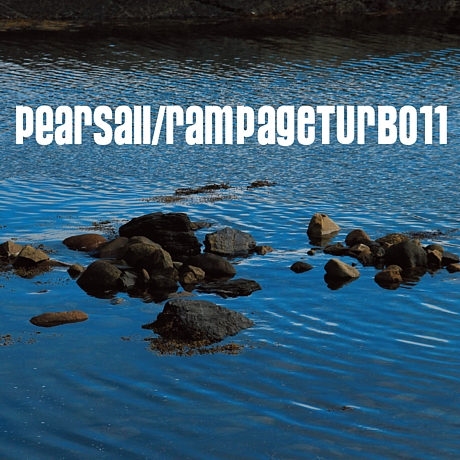 right-click on the title and save as to download
Mixed on two Technics 1210's and a Pioneer DJM-600 in London, March 2012
(60:36, 139 MB, 320 KBPS MP3)
Zip pack (cut into individual tracks)
Large cover
Cue file
Style: Freeform Hardcore
Direct link to the mix:
http://sonicrampage.org/mixes/rt10/Pearsall-RampageTurbo10.mp3
Tracklisting:
01. Etienne Picard – Get Up (CLSM Remix) (G-Core)
02. Kevin Energy & Chris C – Forward To The Past (Kevin Energy Freeform Edit) (Nu Energy)
03. DJ Rx – Hellfire (Proteus Remix) (Finrg Hard)
04. Kevin Energy & K Complex – Nominal Thrust (Nu Energy)
05. Tazz & Concept – Planet Of Dreamz (Digital Beatz)
06. Lost Soul – Dark Side Of The Moon (Nu Energy)
07. Eryk Orpheus – PVC (Nu Energy)
08. Safe n' Sound – Synergize (Bonkerz)
09. Scott Majestik – Acid Dreams (Uprising)
10. Ruffage & Mannik – They're Coming (Elation)
11. Eryk Orpheus – 35 Cycles (Nu Energy)
12. Lost Soul – Zombie With A Chainsaw (Nu Energy)
13. Level 13 – Holocaust Of Death (Electroplates)
14. Riddler – Impossible Dream (Bedlam)
15. AMS – I Feel Hardcore (Uprising)
16. Shanty, Tazz & Concept – Beast Of Hardcore (Digital Beatz)
Enjoy this mix? Leave a comment!
Stream or download from Soundcloud …
Cover: Blue Rocks, Nova Scotia, August 2011
A few months ago, Stray from the Freeform Forum reached out to me and asked if I wanted to occasionally contribute a mix to the weekly Freeformaniacs show on the online hardcore radio station Krafty Radio. I said sure and, lo and behold, here is my very first contribution to the show! Having premiered yesterday morning and gotten some great feedback in the chat room, I am now very pleased to present it to you. Unlike Rampage Turbo 10, my tribute to the majesty of Finnish freeform, this mix doesn't have any particular theme beyond 'a bunch of tracks I want on a mix (plus a few I've already used that I want to use again)'. This was a one-take job, banged together last Saturday morning while my wife took my daughter out for a walk. So, not much to say this time, beyond the fact that it's a solid mix. Enjoy!
For your reading pleasure, I also fired off a few questions to Stray, the man behind Freeformaniacs, so that you can learn a bit more about the project and what's coming up in the future:
Pearsall: First up, introduce yourself: who what where when why (and how!) is Stray?
Stray: Who – Well, my mum calls me Simon, but pretty much everyone else calls me Stray.
What – I'm 29 years old, have 3 kids and no sleep and work in car sales, but I'm not dodgy I swear ;).
Where – I live in Canberra, the political (READ Boredom) capital of Australia.
When – Right now!
Why – Why not?
How – when a man loves a woman very much … Do I really need to elaborate on where babies come from?
What's Freeformaniacs all about, for those who are unfamiliar with it?
Freeformaniacs is a weekly radio show on www.kraftyradio.com. The show plays every Thursday from 9AM UK time, 8PM Australian Eastern Daylight savings time and runs for 2 hours, with 2 DJs playing a 1 hour show each week. The idea for the show is to have as much diversity as possible, that's why we have the selection of resident DJs we do now, representing quite a few countries.
Freeform has so many different influences, from Trance to Psy to Hardcore, so there are quite a few different styles and we try to represent them all with both the regulars and the guests we have on the show.
The other idea with the show is to give some lesser known DJs the chance to be a part of a show alongside bigger names in Freeform. We recently had a competition to find our next resident, and some of the mixes we heard from guys whose names many haven't heard of was amazing. We are also planning to mix up bigger names with up & comers for our guest spots.
When did it start?
It started in September last year. We were basically throwing the idea around on the original Freeform forum, so I got in touch with Cubeforce from Krafty and the next thing you know we had a show.
How did you get into freeform?
I was really into Trance growing up, and went with some mates to a rave in Sydney. Near the smoking area you could hear the noise from the hardcore room, and see people bouncing off the walls. I went in to investigate, and they were playing happy hardcore, but I didn't get that into it. A few hours later I heard a different style of music coming from there, and the people were still bouncing off the walls. What the hell, I'll have another look. I fell in love with this new sound almost instantly, and even missed the Trance artist I went to the rave to see. After the set I was chatting with someone there about the music, and he said it was Trancecore and suggested a few artists I should check out. The rest is history …
What's the idea behind the Freeform Forum?
I was actually thinking of the forum quite a while before I made it. There were forums for people to talk about Freeform already, but they were either under the Hardcore umbrella or a forum for a specific label. Then, when the Finrg forum registration stopped, then when NEC announced it was closing I knew the forum would not be long behind it, and as a regular poster on the NEC board it gave me the push I needed to start a forum. So I made a dodgy forum on one of those free forum hosting sites. While spamming the forum on sites, I hooked up with Dave (TTE) who offered to host a new forum and do the design stuff, and the current forum was born.
The idea behind it is pretty simple really, a place for people who love Freeform to get together and talk about music, as well as just talk general nonsense. I noticed on the hardcore forums whenever anyone posted up a Freeform track looking for feedback, they usually wouldn't get any replies, at least not serious ones. Hopefully the Freeform Forum gives producers and DJs real feedback, and gives fans a way to keep up to date on what's happening in the scene.
What's the Freeformaniacs album project all about?
I was talking to Triex from Ruffbeatz (who's also one of the regulars on Freeformaniacs) on Facebook telling him he needs to do an all Freeform album. He suggested a collaboration between his label Ruffbeatz & Freeformaniacs, and after all of about 30 seconds thinking we decided to do it. For those that don't know about Ruffbeatz, it's a label that offers free, full length track albums of various styles of EDM (with a preference for the harder styles).
The aim of the album is very similar to what we do with the Freeformaniacs show – variety & giving up & comers a shot. Any style of Freeform goes for the album, so there will be a good mix of Trancey, Acidy and dark Freeform, and even a Freeform/Speedcore crossover track. We've got tracks from DAT (from Endemic), Custom Built DJs, Pulse Vs Firefly, H-Blast & Meke Vs SamHard, but we also have some great tracks from guys most people have never heard of. All the artists have donated the tracks to the album, and it's awesome that the bigger names are happy to give some tracks to an album that may help build the careers of the new guys.
All going well, the album should be released next month, and will be available as a free download. Links will be up at the forum and the Ruffbeatz website.
What's the future for freeform as you see it?
Some really exciting stuff happening. Seeing all these new labels pop up is awesome, each with their own angle. Watchtower & Smiling corpse are both doing some awesome stuff with physical CD releases. Uprising digital is giving people a chance to get some absolute Freeform classics that most of us never thought would come out. Stamina has a steady stream of releases, and I am still hanging for the next A-Tech release. Finrg keeps coming up with the underground stuff, and the Substanced release was one wicked album. One thing I'm really looking forward to is the launch of the new Electronica Exposed free label.
But as brilliant as all the labels are, Freeform is greater than the sum of those parts. Munted! Seem to be doing some awesome stuff with the UK parties and their monthly radio show on Krafty, and I know the Kaos Theory guys have started putting on some dedicated Freeform events in Adelaide (here in Australia). There are some wicked online radio shows playing Freeform. And apart from all that, the fans of the music are the most dedicated (and probably most insane) people I've ever spoken to.
Anything else you want to add?
I'd like to add 357623 and 2872523, but my calculator is broken and I'm no good at maths. Oh, I suppose I should also use this space to spam, I mean promote some links:
The Freeform Forum – www.freeformforum.net
Freeformaniacs on FaceBook – www.facebook.com/freeformaniacs
Album clips – www.soundcloud.com/freeformaniacs
My Mixes:
SoundCloud – www.soundcloud.com/stray2615 – Not much up there because space is a limit unless you pay & I'm a cheap bastard.
MixCloud – www.mixcloud.com/stray2615 – I'll be putting up all my mixes I've ever recorded up there in the next week or so, so keep checking it out.
And that's about it from me, cheers Pearsall 🙂