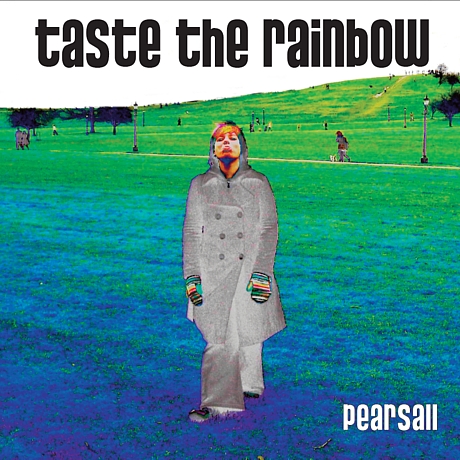 right-click on the title and save as to download
Mixed on two Technics 1210's and a Pioneer DJM-600 in London, December 2011
(65:11, 149 MB, 320 KBPS MP3)
Zip pack (cut into individual tracks)
Large cover
Cue file
Style: Electro/Techno/House/Bass
Direct link to the mix:
http://sonicrampage.org/mixes/ttr/Pearsall-TasteTheRainbow.mp3
Tracklisting:
01. Burial – Street Halo (Hyperdub)
02. Housemeister – Music Is Awesome (Cosmin TRG Remix) (Boys Noize)
03. Technasia – Movement feat. Dosem (Edwin Oosterwal Remix) (Technasia)
04. Sigha – Let Me In (K7)
05. Julio Bashmore – Ensnare (Future Boogie)
06. Joy Orbison – Wade In (Hotflush)
07. Photek – UFO (Addison Groove Remix) (White)
08. Boddika – Grand Prix (Naked Lunch)
09. Jon Convex – Pop That P (Naked Lunch)
10. Altered Natives – Oh My Zipper (Eye4Eye)
11. Kingdom – Stalker Ha (Night Slugs)
12. Jam City – Aqua Box (Night Slugs)
13. Walton – Aggy (Hyperdub)
14. Champion – Lighter (Formula)
15. R1 Ryders – Just A Feeling (R1 Ryders)
16. Blawan – Peaches (Coronation) (Clone Basement Series)
17. Instra:Mental – Thomp (Nonplus)
18. Boddika – Electron (Swamp 81)
19. xxxy – You Gotta Do You (Orca)
20. Jon Convex – Radar (Nonplus)
21. Jubei – Alignment (Boddika Remix) (Metalheadz)
22. Joy Orbison – Sicko Cell (Swamp 81)
23. Boddika – Acid Battery (K7)
24. T. Williams – Analog Tour (Local Action)
25. Addison Groove – Make Um Bounce (Tectonic)
26. Contakt – Not Forgotten (Local Action)
Enjoy this mix? Leave a comment!

My daughter Emilia, 2011's most precious gift
Wow, what a year it's been for me!
Since the start of 2011 I have become a father, got a great new job at ITN, and moved my family back to London from Edinburgh. Phew! It's been quite a year, which is why I'd like to celebrate and round things off with one more mix.
And what a mix! I'm really pleased with the way it's turned out – the mixing, the programming, and the tunes are all bang on, if I do say so myself. 😉 For those of you who are unfamiliar with the producers and labels featured on this mix, it's my summary of the year in UK Bass – that mutant strain of music that has developed over the past few years as a new generation of British producers and dj's, influenced in particular by dubstep and UK Funky, has put a fresh stamp on techno, house, and electro. Don't get me wrong, I'm not claiming that this is the definitive look back at UK Bass in 2011, merely that this is a collection of some of my favourite tracks released this year, and a selection of tunes that accurately covers some of the many flavours of the scene. It kicks off with some deep and minimal techno before moving into chunkier house-influenced territory, before rolling through rougher, more percussive territory and then into some brutal electro reminiscent of the robotic beats featured on Drop The Hammer 5 before a nice little detour into acid and then finishing up with Contakt's emotional yet compuslively danceable 'Not Forgotten'.
As someone who has passed their 30th birthday (and is thus a certified Old Person now in clubbing terms), my interaction with this music has come from downloading mixes (predominantly from the Fact Mix series and the XLR8R podcasts), as well as from buying vinyl, since fortunately this scene still makes much of its output available on vinyl. In 2011 continuing to be vinyl-only effectively makes me a dance music dinosaur, but I like the aesthetics of vinyl and, frankly, fatherhood has reduced my budget for new music to such a level that it would be pointless for me to spend £500 or whatever on getting Serato, let alone spending even more on two new CDJ's, so even though digital releases are way cheaper than vinyl it wouldn't actually be very cost-effective for me.
In any case, that's just my practical excuse for continuing to use vinyl. When you get down to the core of things, the reason I've stayed with vinyl is that I love the aesthetics of it. I love the art of mixing two records together by hand, that feeling of tension when you are mixing between two tunes, that sense that things could go horribly wrong at any moment – a record could skip, or you could knock the needle or you could mistakenly speed up one tune when you need to slow it down. It adds a certain adrenaline to the situation – an excitement that I would imagine just is not there when you are having your laptop lock the beats for you. Also, I like the physicality of vinyl, the way it feels in your hands, and the look of my record shelves bursting with the black gold, just like I like having heaving bookshelves. OK, I suppose it's not very practical at this point in history, and that going digital only would be more sensible, but I guess no romance is very practical.
Finally, though, that's a bit of a side note – the really important thing about this mix is not that it was mixed all on vinyl, although that's cool, but that it contains great music, and I think it's a great way to end what has been an amazing year for me. I hope you enjoy listening to it as much as I enjoyed putting it together!