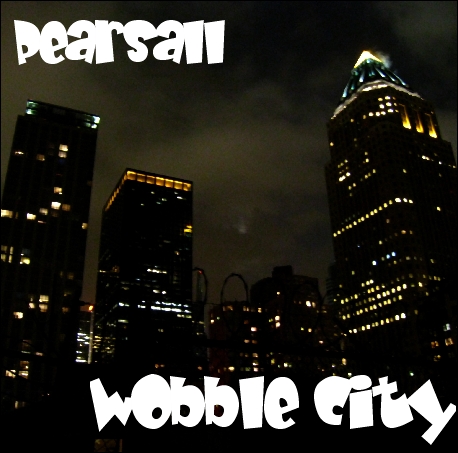 right-click on the title and save as to download
Mixed in London, June 2009
(66:08, 117 MB, V0 VBR MP3)
Zip pack (cut into individual tracks)
Cue file
Style: dubstep
Direct link to the mix:
http://www.sonicrampage.org/mixes/wc/Pearsall-WobbleCity.mp3
Tracklisting:
01. Nero – Something Else (Z Audio)
02. Bar 9 – Murda Sound (Riskotheque Remix) (Z Audio)
03. Caspa – My Pet Monster (Digital Soundboy)
04. Crissy Criss – Soap Dodger (Sludge)
05. The Others – Ganja Man (Dub Police)
06. Babylon System & Antiserum – California Style (Argon)
07. Distance – Victim Support (Chestplate)
08. Coki – Spongebob (DMZ)
09. Skream – Oskillatah (Tempa)
10. Rusko – Original Cut (Dub Police)
11. Benny Page & Zero G – Pan Pipes (Digital Soundboy)
12. Rusko – Mr Chips (Sub Soldiers)
13. Rusko – Get Ya Cock Out (Dub Files)
14. Rusko – Mr Muscle (Sub Soldiers)
15. Caspa – Marmite (Fabric)
16. Seven – Dark Passenger (Aquatic Lab)
17. Matt Green – Shadow (6Blocc Remix) (Steps In Time)
18. Biome – State Of Emergency (Subsonik)
19. Gemmy – BT Tower (Planet Mu)
20. RSD – Accepted (R8 Records)
21. Skream – Filth (Tempa)
22. 2nd II None – Waterfalls (Crissy Criss Remix) (Heavy Artillery)
23. Jakes – Rock Tha Bells (Hench)
24. Skream – Lightning (Tempa)
25. Skream & Cluekid – Sandsnake (Disfigured Dubz)
26. Chase & Status – Saxon (Ram Records)
27. Bar 9 – Shaolin Style (Bar 9)
28. Coki – Square Off (Dancing Demons)
29. Kromestar & F-One – Head Twiss (Dubting)
30. Jakes – In Tha Place To Be (Hench)
31. Ed Solo – Watch Your Eyes (Sludge)
32. 12th Planet – 68 (Smog)
33. Skream – Fick (Tempa)
34. DZ – Down (True Tiger)
35. La Roux – In For The Kill (Skream's Let's Get Ravey Mix) (White Label)
Cover image: Looking towards the towers of midtown Manhattan from a rooftop in Hell's Kitchen …
This is the first proper dubstep mix I have done, the culmination of a period of frantic record-buying over the last six months. I thought that I had escaped the trap of buying new vinyl, but I've recently been sucked back in by dubstep. It's a good addiction, though … there are a lot worse hobbies to have!
I've been listening to and buying this music for the last five or so years, but it is only since Christmas that I have begun to buy it regularly and in large quantities. I find it quite exciting that such a wide range of different moods and emotions can coexist under one musical banner, something I haven't experienced since the glory days of drum n' bass in the mid-90s. Having said, I make no pretense that this covers anything like the full spectrum of dubstep. It's pure wobbly business, dubstep-as-rave-mayhem (which, happily enough, many po-faced purists seem to hate). I do have mixes planned to showcase some of the other styles of dubstep, but this is full-on cartoon bassline silliness. No messing.
Since I bought this stuff only sporadically in the past, it is only in the last couple of months that I have really gotten to grips with how to mix dubstep. Even after twelve years of mixing I still find it to be an interesting process learning how to mix a new genre of music. Obviously, the basic issue of beat-matching remains the same across all genres, but what does vary is the method by which you program the mixes, how you present them. Most dance music genres have fairly tight internal rules for how they are structured which affect how you as a dj approach the project of mixing between two tracks. Dubstep is clearly designed to be mixed quickly and often, although I will get to the practical implications of that a bit later.
First, though, I will discuss the issues involved in mixing music that is structured very differently from dubstep. A typical hard nrg record of the type that I used on, say, The One Last One, will feature a long-ish intro of bare percussion, kicks and hi-hats and maybe one or two other sounds without a bassline, before a bassline is introduced at roughly one minute in, followed by a gradual intensification of the sound before the breakdown, which would usually be the point where the main riff is introduced, followed by it kicking back in at a peak of intensity. After the tune drops back in there is a gradual wind down as elements are removed from the track before it strips back down to the pure kick that opened the track.
Since the focus of the track is the main riff, the aim of the mix is to get the listener from riff to riff, which has meant that I typically mix from breakdown to breakdown, usually switching the bass where the bassline comes in on the new track while keeping the old track playing underneath through to the breakdown on the new track, although it depends on the particular tracks in question as to what is the best way to accommodate the EQ work. Obviously there are different ways in which to approach this, and I sometimes mix in different ways, but as an overall structure for mixing hard house/hard trance/freeform hardcore/acid techno (the whole grouping of styles that is generally considered 'hard dance'), this is the most common and, dare I say it, sensible way. One effect of this style of mixing is that necessarily you cannot feature that many tracks in a seventy minute mix – since each mix is long, lasting anywhere up to two or even three minutes, you can usually only accommodate 16 to 18 tracks over the course of an average-length mix.
This is not the case for other styles of music, though. For instance, with techno and electro, the focus is more on the groove than the riffage, which means that as a dj you have much more flexibility in terms of both where and how you mix between tracks. A good example of this can be seen on my Rampage Teknikal 5 mix, which features 29 tracks, far more than I have ever used on any of the mixes I have done under the hard dance styles! It is much easier to vary your mixing style with techno, to do long and short mixes, to flick another tune straight in, to cut and chop, than with the various trance-derived styles, where carving up tracks in such a radical manner usually ends up sounding pretty incoherent. The risk that is run, though, is that you can become so intoxicated with your technique that you forget that what you are trying to do is create a cohesive sonic whole, a kind of aural tapestry.
I'm sure everyone who is into techno has had the experience of hearing big name dj's fire through tracks super-fast, so that just as you are getting into the groove of a record another one has arrived. As with so many other things in life, just because you can do something, it doesn't mean that it is a good idea to do it.
It can be hard to strike the right balance between maintaining a flow and switching up the tracks to keep things interesting, though. Obviously, I am a big fan of quick mixing, and you can see this on some of my recent breaks and drum n' bass mixes, and especially on this mix. I think the key difference is that the main energy element of these types of music is the bassline, and when the bassline doesn't change, once it has dropped, why not mix quickly so you can get to the next one? With these types of music, quick mixing is exciting.
In my personal opinion, mixing records is as much about programming, or presentation, as it is about the actual beat-matching. Although the fundamental core of dance music djing is beat-matching, you have to pay serious attention to where you mix (ie what point you mix between tunes), as well as how (ie how you meld the tracks through the manipulation of volume levels and the various eq's) if you want to do something more interesting than just segueing between tracks as one ends and the other begins.
So, for me, as I began mixing dubstep I had to think carefully about how to do it. Many dubstep tracks have got very short intros before the bassline drops in, sometimes as few as eight bars. This means that not only do you have to be certain that you have the mix bang on, but you also don't have the luxury of knowing that you can fix it on the fly if it is way out. This is particularly true of the type of tracks featured on this mix, so many of which feature the oscillating basslines nicknamed wobblers. So, part of the reason that it took me so long to do this mix (and I'm not ashamed to admit that this final version was the seventh take I did) was because I was trying to knot together the tracks in the most coherent way I could, by making sure that where I did do long mixes the two tracks complemented each other, and where I did quick mixes it made sense, and it didn't sound too jarring (or, if it did sound jarring, it was in a good way). It's a complicated process!
It's funny, actually, that I still go ahead with recording mixes as I do. I will junk a mix that has been entirely perfect if I am unhappy with a particular transition. Obviously, I could just re-record the relevant mix and stitch the whole thing digitally, but I feel like that would be cheating and so I don't do it. Or I could just throw it all into Ableton Live and get a computer to do the tedious work of beat-matching so that I could focus on micromanaging the programming and eq'ing of the mix. All of this would be easier than the heartache and hassle of turning the recording off after forty minutes because the record has skipped as I was cueing it and I have missed my cuepoint!
It suppose it is an aesthetic issue for me. It's a bit like cooking a complete meal from scratch – you take the raw ingredients and spend the time doing all of the different tasks involved to create a satisfying whole. It is easier, certainly, to eat a ready meal or a takeaway, but there is no real sense of accomplishment or satisfaction associated with it.
I like doing mixes that are done with vinyl in one unedited take, without any digital trickery beyond a bit of boosting the volume. I enjoy using vinyl, and on the rare occasions when I have used cd decks I have found it to be a bit lacking as an experience. I suppose this is easy for me to say, since I have not played in a club since 2004 and I only rarely play at house parties these days. I can totally understand why working dj's would much rather travel with only a cd wallet and/or a laptop. It's far more practical! But since I am just doing these mixes from home I don't have to worry about these issues, so I can go ahead and indulge myself.
There's something particular about using vinyl that I like. I suppose part of it is that it is a tactile medium in the way that CD's or especially mp3's are not. There's an interesting quote in Dan Hancox's article on Bristol's Purple Trinity (Joker, Gemmy, and Guido) where they talk about associating sounds with colour:
"When you hear a song, you envisage things: soul music is mahogany, basslines are yellow," says Joker. This seems as good a point as any for me to ask if they are aware of synaesthesia, a dissociation of the senses that causes those with the condition to "hear" in colour, or to "taste" sound.

"It doesn't surprise me, because the human brain is extraordinary – we don't even use most of it," says Joker. "I wouldn't say I suffer from synaesthesia, but I can hear a sound and write a colour down. My friend was playing me a tune the other day, and I'm like, 'Your bassline sounds kind of orange.'"
I can understand this kind of thinking, because part (a big part, probably) of what I enjoy about mixing with records is the feeling that I am physically interacting with the sound. Part of the process of mixing is touching the record, not just scratching back and forth at the cue point, but drawing a finger along the platter to slow the record and twisting the centrepoint to speed it up. When I do these things I feel like I am literally taking the beats and dragging them into place – that the beats have not just a sonic but a physical presence, one that I can touch and mould to my taste. I find something intrinsically aesthetically satisfying about this process.
I would be the first to admit that this is not a perfect mix, as there are a few things I wish I could change about it (particularly the bit of distortion on some of the tracks, which I think came from a dodgy needle, oh and the fact that 'Lightning' stays in for too long, which is because I went off to get some water), but overall I am very happy with this mix, and I hope that you enjoy it, too!