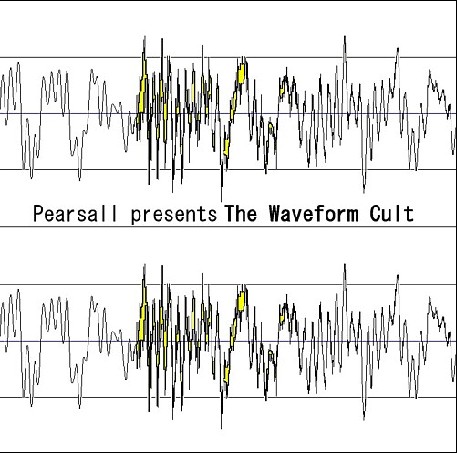 right-click, save as to download
Mixed in London, March 2008
(78:48, 146 MB, 256 KBPS VBR MP3)
Back cover
Zip pack (cut into individual tracks)
Cue file
Style: acid!
direct link to the mix:
http://www.sonicrampage.org/mixes/WaveformCult/Pearsall-TheWaveformCult.mp3
Tracklisting:
01. DJ Futureshock – Third Wave (End Recordings)
02. Clones – Clones 3 (Clones)
03. Killa Productions – Feelin' Acid (Side B1) (K.B. Records, Inc.)
04. Traxmen – Make A Wish (Dance Mania)
05. Mike Dearborn – An Acid Memory (Djax-Up-Beats)
06. Kings Of Punani – Fantasy Girl (K.O.P.)
07. Killa Productions – Feelin' Acid II (Side A) (K.B. Records, Inc.)
08. DJ TJR – Ear Worm (Aciiieeed)
09. Lochi – London Acid City (Acid House Remix) (Routemaster)
10. The Binmen – Wiped Out (C.O.S.H.H.)
11. JvA – Foxy Acid (Crashes & Shares Mix) (Bang On)
12. 2 Bald Men – Acid Phonk (Experience 2000)
13. Plantastik – Tardis (Kickin')
14. The Pump Panel – Ego Acid (Thomas P. Heckmann Remix) (Primate)
15. Ant & Syber Symon – Right Hand Drive (Infected)
16. Acid Perverts – Stick It In (Smitten)
17. C.A.T. – Revenger (Choci's Chewns)
18. DJ Misjah & Groovehead – Delirious (X-Trax)
19. Pumpgun Pro – Sex Workz (Holzplatten)
20. Enri Lorenz – Mobile Telephone (Routemaster)
21. R.S.P. – Hypocrisy (Local)
22. DJ Misjah – Ultimate High (X-Trax)
23. Push To Flush – Then You'll Be It (Pro File)
24. DJ Skull – Acid Wiss L (Sino)
This mix is a tribute to the brain-altering power of the Roland TB-303. The idea of this mix was to showcase a wide range of acid and build it up from jackin' housey acid to full-power boshing acid techno. The early part of the mix is mostly recent(ish) remixes of classic early American acid house tunes, before it builds into a more UK and European hard acid sound. I've deliberately used relatively little Liberator-style London acid techno records because I wanted this mix to stand out a bit from some that I had done previously.
A few notes on this mix:
* Killa Productions is a collaboration between techno artists Ben Sims, Paul Mac, and Mark Broom, used for percussive techno remakes of house and techno classics, while the Kings of Punani is an alias used by Angel Alanis and Christian Smith for the same purpose.
* Plantastik is an alias of Matthew 'Bushwacka!' B of Layo & Bushwacka fame.
* It's all acid except for 'Ultimate High' which is not acid at all, but was included just because I like it and it sounded good in the context.
* There are a few records by the London acid techno crew here under aliases. C.A.T. is Chris Liberator and Tasha Killa Pussies (presumably C.A.T. stands for Chris and Tasha); Acid Perverts is Geezer and Ant; while Enri Lorenz is presumably one of the crew, even if details remain sketchy.