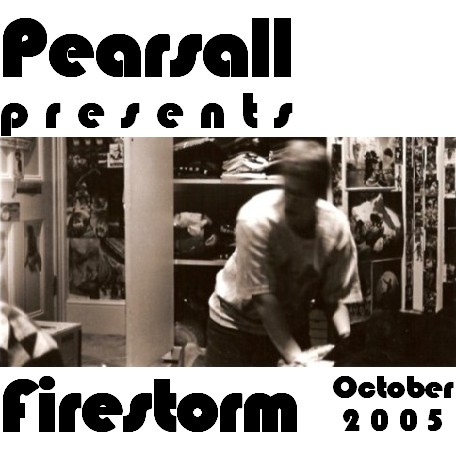 Mixed in London, October 2005
(73:45, 101.3 MB, 192 KBPS MP3)
Zip file (cut into individual tracks)
Cue file
Style: drum n' bass
direct link to the mix:
http://www.mediafire.com/listen/yt8whpny7z7a876/Pearsall-Firestorm.mp3
Tracklisting:
01. Tribe of Issachar – Champion Natty feat. Top Cat (Congo Natty)
02. MA3 – Those DJ's (Formation)
03. Prisoners of Technology – Trick of Technology (Time To Work Mix) (Fresh Kutt)
04. Ganja Kru – Plague That Never Ends (Parousia)
05. DJ Red – Enta Da Dragon (Trouble On Vinyl)
06. Secret Weapon – Strange Dayz (Protocol)
07. DJ Die – Play It For Me (V Recordings)
08. Mask – Splurt (Dope Dragon)
09. Vinyl Syndicate – Man of Steal (Urban Takeover)
10. DJ Krust – Warhead (Steppa Mix) (V Recordings)
11. Shanie – (You're Gonna) Miss My Face (Dillinja Remix) (Cyba)
12. Mampi Swift – Hi-Tek (Charge)
13. DJ Stretch – Do Or Die (Reinforced)
14. DJ Zinc – Bring the Danger feat. MC GQ (True Playa'z)
15. Substance – Rebuke You (Breakbeat Culture)
16. Renegade – Dark Soldier (Dread)
17. S.I.R. – The Fast Lane (Prohibition)
18. Gang Related & Mask – Tear It Up (Dope Dragon)
19. Smokey Joe – Freakin' With The Cut (Remix) (Smoker's Inc)
20. Foundation – The Don (Foundation)
21. Freestyles – Play The Game (True Playa'z)
22. Jay-Dee – Vocal Acrobatics (Mecca)
23. Origin Unknown – Lunar Bass (Ram)
24. Dillinja – Unexplored Terrain (V Recordings)
25. Dillinja – Thugs (Test)
26. Micky Finn & Aphrodite – Badass (Urban Takeover)
27. Ellis Dee – 97 Style (Saturday Night Mix) feat. MC Fats (Collusion)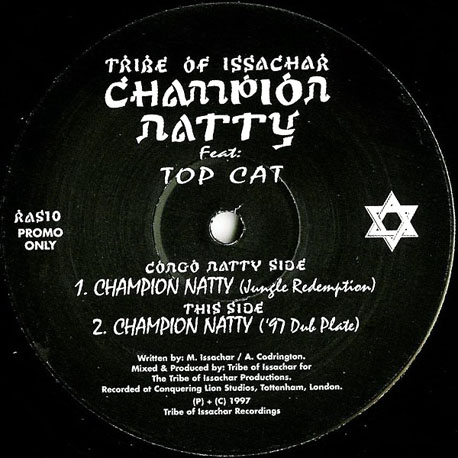 This is recycled from an old blog post, with a few tweaks.
When I first got into jungle in 1995 it was like being hit by a comet. I'd always been into science fiction, technology, all that kind of stuff, and suddenly, BOOM, here was the future in musical form. I'd been sort of aware of jungle for about a year, because you'd hear it flicking through the dials on the radio, sudden bursts of kinetic energy from the pirate stations, but I'd never really paid much attention to it. I was into heavy metal and punk and dance music, all dance music, was 'stupid fucking computer music' that 'doesn't take any talent to make'. Eventually, though, I became curious and started listening to the pirates. And the change was sudden, like a religious conversion. In a matter of weeks, I went from laughing at it as 'crackhead music' to, quite literally, listening to nothing else. I started saving up for decks and started spending pretty much everything I could scrounge up on my weekly pilgrimages to the basement of Blackmarket Records in Soho.
How devoted was I? Well, I didn't actually buy lunch at school in my last three years! My parents gave me £2 a day to buy lunch, but that was £10 a week…why spend that on food when that would buy you two twelves? So, I'd just have an apple or a banana that I'd brought from home, and then have a bowl of cereal when I got home.
More than ten years later, jaded and all that, it's pretty difficult to imagine how passionate I once was about jungle. I used to daydream in class about everything that was coming out, scheming ways to get my hands on the latest white labels (at Blackmarket all the promos were kept under the counter, and it was all down to their mood as to whether they'd hook you up). This was before broadband, so it was a lot more difficult to keep track of all the dubplates floating around … today you can find out what a track is within a few minutes or, at worst, a couple of hours. Back then I used to phone up the pirate stations and beg them to tell me what particularly awesome tunes were.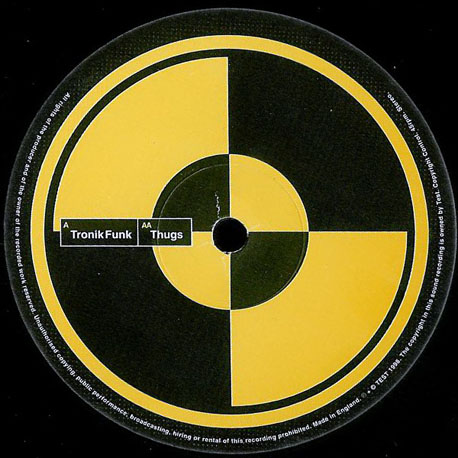 What did I love so much about jungle? I guess the main thing, what really turned me on, was that at the time it seemed like the possibilities were literally endless. The music was changing and evolving seemingly at warp speed, and just by going into the record stores on a weekly basis and listening to all the new releases, or going up to Camden to pick up tape packs, you could chart out the development of the music, how new styles and new ideas were constantly forcing themselves to the forefront of peoples' minds. To someone like me, who'd previously been into punk/hardcore which, let's face it, changes at a glacial pace, this incredible fertility, this constant mutation, was just unbelievably exciting. Jungle/drum & bass seemed to offer everything, from light as a feather LTJ Bukem-style chilled tunes to ridiculous rave mayhem from the jump-up crew to the techstep/darkside tunes which sounded … well, like angry alien robots destroying the earth. It was an incredible time, like nothing I've experienced before or since with music.
The amazing thing about this music is how minimal it is, and yet so rich; some of the very greatest tunes, like DJ Krust's 'Warhead' that I've used here, consist of literally nothing besides drums and bass, and yet the producers were able to twist these basic elements into so many wonderful forms. This mix, and the darker follow-up that will be posted soon, is sort of an attempt on my part to showcase the broad horizons of jungle, the incredible voodoo magic that the producers could wrest from their samplers and computers.
This particular mix is mostly jump-up jungle. Why was it called 'jump-up'? Well, because it made you want to jump up and down in the rave! Pretty obvious, huh? I've tried to program it in a way that the transitions between the different styles work well, that they make sense as a whole to the listener, that as it transitions between some of the spikier party tunes to the more deep and minimal rollers and to the more abrasive hard-hitting stuff it all captures that sort of vibe that was particular to the era.