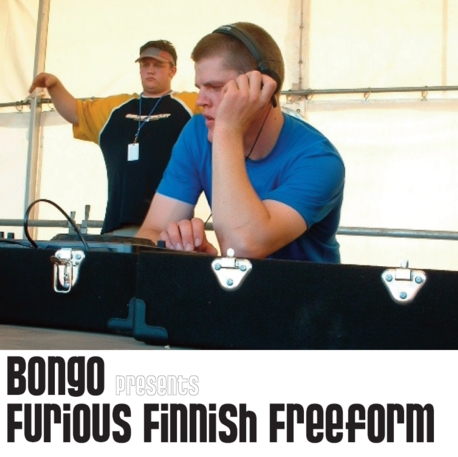 right-click on the title and save as to download
Mixed in Adelaide, 2004
(72:50, 167 MB, 320 KBPS MP3)
Style: what do you think? it's not fucking polka!
Direct link to the mix:
http://www.sonicrampage.org/mixes/fff/Bongo-FuriousFinnishFreeform.mp3
Tracklisting:
1. Carbon Based – Ultimate Protection (Electronic)
2. Carbon Based – Reactivated (Electronic)
3. Alek Szahala – Invitation (Finrg Hard)
4. Alek Szahala – Darkstar (Electronica Exposed)
5. Carbon Based & Nemes – Charmed Dreams (Electronic)
6. Alek Szahala – Man Eaten (Finrg Hard)
7. Alek Szahala – Tlaloc (Electronic)
8. Alek Szahala – Superstition (Electronic)
9. Carbon Based – Cyclone (Electronic)
10. Alek Szahala – Anmitzcuaca (Electronic)
11. Alek Szahala – Desagoon Juniper (Electronica Exposed)
12. Alek Szahala – Vengeance (Finrg Digital)
I'm quite happy to present one of my favourite mixes from the last couple of years, 'Furious Finnish Freeform' by South Australia's Bongo. I've always thought this was an awesome mix, and I'm very happy to give it a permanent home on the web. I've known Bongo in a kind of tangential way through the Banging Tunes forum for a while now, so a little while back I got in touch with him and asked if he would be happy for me to put this mix up as a guest post.
As for the mix itself, well, it does exactly what it says on the tin! I've always loved the Finnish freeform hardcore sound, and for my money this is the best single mix of this stuff that I've heard, featuring most of the big classics like 'Cyclone' and 'Man Eaten'. Amazing stuff. For a long time I've been meaning to do my own tribute to the Finnish sound, but I've never quite got around to it, although if you want to go back a bit in time I did use quite a few quality Finnish tunes in my 2004 mix Rampage Turbo 7.
Anyways, that's enough waffling from me for the moment. If you're curious, I've got a new Drop The Hammer mix recorded (dubstep this time) that I will be putting up on the blog as soon as I can finish the blog, but until then I hope you enjoy this (very different mix).
I'd like to thank Bongo for letting me get this mix up, and for answering a few questions about himself and this mix along the way. Enjoy!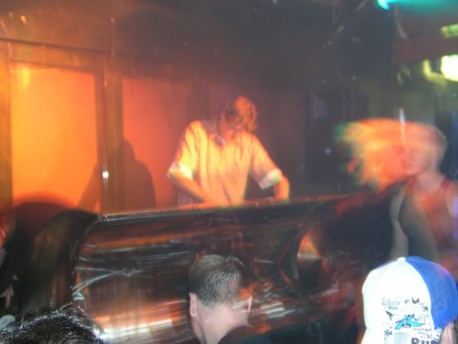 Tell us a bit about your background, how you got into djing, and how you got into the Finnish sound?
Well, I grew up about 500 km east of Adelaide on a dairy farm. Being a country boy, I wasn't exposed to dance music until I hit the big smoke when I was 19 and went to a decent dance club at a mate's 21st party in Adelaide. BANG! The bug bit me. I just HAD to dj.
I knew literally nobody involved in the scene as I still worked on my family's dairy farm in the bush. So I booked myself into this dodgy two day djing lesson/camp and picked up, well, not much really. It put me onto dealers that sold me a pair of Denon CD decks. Looking back, they were terrible, I honestly don't know how I learned to beatmatch even adequately with them. I was buying Ministry of Sound compilations and trying to mix them – they were already mixed so I don't know what I was doing looking back now. I met up with someone in the local town who had done a bit of djing previously in Melbourne and loved his dance music. He couldn't beat mix at all either, but he became a great mate and we set about holding some parties in the closest "city" (Mount Gambier, pop. 20,000).
Through holding one of these parties, I met a backpacker from England who could actually roughly beatmatch but that's about it, he'd drop tracks in anywhere and had no sense of sequencing or anything. He told me to get some Technics and vinyl or I'd just be fooling myself. By this time I'd found hard house anyway when I heard 'The Dawn' on one of Judge Jules' Ministry of Sound compilations and I was downloading all my tunes from AudioGalaxy and couldn't get the tunes I wanted regardless. So I took out a loan, got the 1200′s, a 4ch Ecler SMAC mixer and bought about 1k worth of vinyl to boot. After throwing more parties in the local "city" I met up with some ravers who made the trip regularly up to Adelaide for the legendary Enchanted parties. From there I was absolutely hooked.
I would make the journey up to Adelaide for just about every System 6 and kept practicing back home throwing the odd party. I watched the djs intently up on the decks and listened to how they dropped the tracks in. They always seemed to drop it when something happened in the track, a changeup, hi-hat, or something at the end of a sequence. Quite funny really, I had no musical education and no one to teach me so I had to figure out the way the tracks were structured, what to do with your eq's to get a smooth mix. I don't know how many times I recorded my mixes and listened back to them. I'd practice for at least 2 hours every night after work.
I think it was about 6 months after getting my Technics that I entered the System 6 dj comp in Adelaide, took a day off work, travelled up and competed in it. I made the final and was first runner-up behind the joint winners. I was pretty damn happy with that, I got to know the Adelaide djs through this comp and received a freeform mix from Mr S with some absolutely great classic early Nu Energy stuff on it. I started buying the UK-styled freeform from then on as well as the good old hard house. From there, I got the System 6 djs down to Mt Gambier for a party with the help of another couple of mates and fell in with the crew in a way I guess. I also entered a Hard Kandy dj comp in Melbourne and got to play a peak-time set with Scott Alert in Melbourne. They wanted me to come to one of their meetings straight away after the night, but I couldn't really get away from the farm at that stage because it was harvest time, and I wasn't sure how I could help out with anything when I wasn't even living in Melbourne. I later found out myself and another dj were standouts on the night. The other dj went on to achieve some success in Melbourne, but really, who would want that anyway? Adelaide was where it was at, you could bang out the hard stuff and everyone would lap it up. If you played a Karim or RR Fierce track in Melbourne you'd have a good chance of clearing the floor. They love that airy-fairy trance crap too much.
This all happened over a period of about 2-3 years, I guess, before moving to Adelaide at the start of 2004 to do my Cert IV in Technical Production (Music). Hell, was that a GREAT year. I think it was probably just at the end of the Hard House/Dance peak to be honest. There were still some bloody great tunes coming out. I played out fairly regularly in Adelaide and started getting into the Finnish stuff. Mr S was the freeform king in Adelaide and when he started pushing the Finnish sound at gigs, I followed suit and figured I'd better get a mix out to really push their music in a bigger way. I thought the stuff from Alek Szahala deserved waaaaay more exposure than what it was getting and Carbon Based were making some outstanding tunes like Cyclone as well. I think I had a mental problem because I really don't know how many times I listened to Anmitzcuaca, I had a serious woody over it.
I did the mix simply to expose Adelaide more to the Finnish sound. I was trying to progress the set nicely and end up with Anmitzcuaca to really get things banging. The guys at RaveAdelaide, especially Spadge, were great about hosting mixes and Spadge loved to push the Finnish sound as well. I still think it's a great mix; it's dark as well as uplifiting in places. There's only a slight slip on Cyclone, but really, I mean, it was done in one bang, I recorded it at MTME records one afternoon, had the speakers banging it out, Narc was the only person in there and he still loves this mix.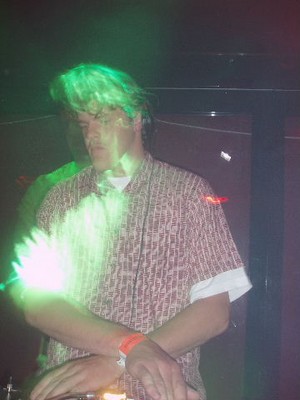 Tell us a bit about how the Finnish sound hit Adelaide?
Well, it hit big for a bit there, in later 2004 and 2005, the Finnish guys started coming over regularly and it seemed to be going off well, although Kevin Energy and Sharkey were still the main drawcards at the big shows like Enchanted. I don't think it surpassed the UK in terms of mass popularity, but in terms of the hardcore freeformers, a lot of us were hooked.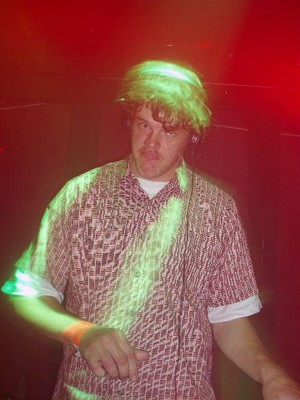 What's changed in the years since you did this mix? Are you still into this style or have you moved on?
The end of 2004 really threw me. I had one of my best mates get killed in a tragic accident after a show back in Mt Gambier one night. It really did change everything. I moved back home to be with close mates and help out my father on the farm because my eldest brother moved away. My grandmother died after a battle with cancer and my parents got divorced. All at the end of 2004.
I still put on shows in Mt Gambier with my old mate mentioned in the first part of this story and still went up to Adelaide regularly until the latter part of 2005. But during this time, I had no motivation to pursue production of tracks and my enthusiasm for hard house and the Finnish sound was starting to wane a little. I think the quality of the tracks started to drop in 2005, and the nails style of hard house really took over. I don't know whether that was me, or simply the fact that I was getting sick of all the drugs and fucked-up politics the scene produced. We had a tight knit crew back in Mt Gambier and the drugs slowly split it all up, people lose their shit and eventually they can't be fucked even going to the shows. Recently, I put on a bush doof because it had been 5 years since my mate's death. I had a few turn up but the majority sat in their cars smoking crack pipes all night. I mean … it REALLY isn't about the music for most of the people, it's about getting fucked out of your brain. Fuck, I AM a jaded cunt these days.
I still listen to hard house and Finnish stuff fairly regularly, keep a little bit of a watch over what the music is doing, but I couldn't care less about the "scene", there really is no scene anymore, no one wants to put any funds into anything and no one wants to make any effort. Even when I put on that last show.
I enjoy lots more styles nowadays than I used to, I love some prog even, Sasha makes some of the best mixes I've ever heard I think. Even though it's all been done on Ableton these days, there's still great music out there if you try hard enough to find it.
I really only dj occasionally now, at mates' parties etc. I've had post-viral fatigue syndrome for the last 3 years, and it's really hard to keep the enthusiasm and passion up. So I guess I've kinda moved on but haven't. Just expanded my music tastes and got incredibly jaded at the "scene".
Anything else you want to add?
I just want to thank the people who helped me along the way. I've had some bloody great fun djing and raving it up and wouldn't throw away those memories for anything. I'm sure they all know who they are. If they're unsure, then I'll thank them anyway.
9 Responses to 'Guest Mix: Bongo presents Furious Finnish Freeform'
Leave a Reply