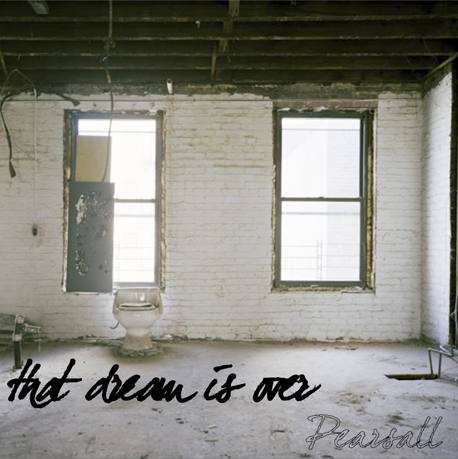 right-click on the title and save as to download
Mixed in London, September 2009
(74:49, 132.94 MB, V0 VBR MP3)
Zip pack (cut into individual tracks)
Big cover
Cue file
Style: artcore junglizm / intelligent drum n' bass
Direct link to the mix:
http://www.sonicrampage.org/mixes/thatdream/Pearsall-ThatDreamIsOver.mp3
Tracklisting:
01. Secrets – Sunrise (Street Beats)
02. Bukem & The Peshay – 19.5 Reprisal (Good Looking)
03. Flatliner – The Big Bang (Ram Records)
04. Hyper On Experience – Lords Of The Null Line (Foul Play Remix feat DJ Randall) (Moving Shadow)
05. Jo – R-Type (The Remix) (Awesome)
06. Deep Blue – The Helicopter Tune (Moving Shadow)
07. The Dream Team – Shadow (Joker)
08. Model 500 – I Wanna Be There (Wax Doctor Remix) (R&S)
09. Lemon D – Urban Style Music (Metalheadz)
10. Frank de Wulf – Drums In A Grip (Wax Doctor Remix) (Harthouse UK)
11. Sunshine Productions – Lonely (Sample The F**k Out Of The Piano Mix) (Just Another Label)
12. Stakka & K-Tee – Living For The Night (Liftin' Spirit)
13. Nookie – A Drum, A Bass, And A Piano (Origin Unknown Remix) (Reinforced)
14. DJ Trace – Lost Entity (Lucky Spin)
15. Slipmatt – Breaking Free (Awesome)
16. Randall & Andy C – Sound Control (Ram)
17. Studio Pressure – Book Of Changes (Photek)
18. Trinity – Chapter 20 (V Recordings)
19. DJ Rap – Get Under (Proper Talent)
20. DJ Crystl – Crystlize (Dee Jay Recordings)
21. Tekniq – The Voyager (Formation)
22. Solo feat. JT – Pressure (Peshay Remix) (Mo' Wax Excursions)
23. Dillinja – The Angels Fell (Metalheadz)
Cover: Photo by my sister Laura, originally used on this blog post of hers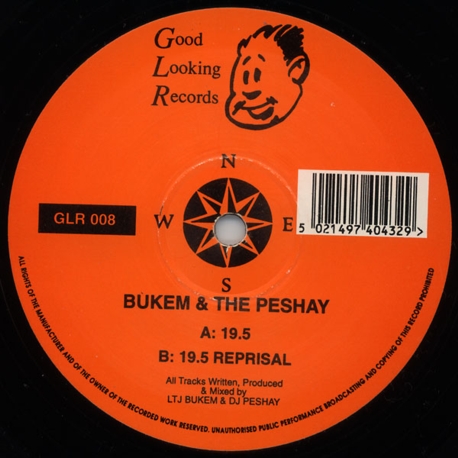 In 94, the floating ethereality of Ambient Hardcore has eclipsed the febrile frenzy of dark. Pioneers like Omni Trio and Metalheads are still at the forefront, but close behind are a legion of new contenders–artists like Roni Size, E-Z Rollers, Jo, FBD Project, DJ Crystl, Low Key Movements, Da Intellex, DJ Nut Nut & Pure Science, Peshay, Myerson. Listen to pirates like Kool FM, to Kiss FM's Wednesday 9-PM Jungle show, and every week you'll hear new twists, glimpse fresh futures …

"House and Jungle is a sequenced music, created on computers and work stations," says Rob Haigh (Omni Trio), sensibly. "We are not ashamed of that. There is nothing worse than seeing House artists trying to get into that live muso vibe. The live element of our music occurs on the dancefloor. There's unlimited potential for the atmospheric, multi-textured, intelligent direction in hardcore, but – a BIG but – it must retain the ruffness of a tearing drum & bass base. To lose it would be like, say, rock music without guitars!" In other words, Ambient hardcore shouldn't sever itself completely from its delinquent cousin, ragga-Jungle, lest it lose the danger that makes it so electrifying. Right now, though, its balance between madness and musicality, between ruff and smooth, is perfectly poised. Right now, Ambient Jungle is the most exhilarating music around.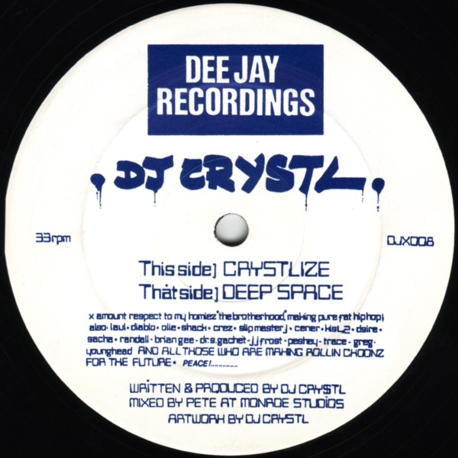 Happy New Year and welcome to the new decade!
For this, my first post of the new decade, I'm using a mix that was recorded in the last decade featuring music from the decade before that.
Which is a slightly long-winded way of saying that this mix was recorded back in September, but is only surfacing now due to my laziness, and that it features a selection of tunes from the 1990's.
But what tunes they are!
This mix is a selection of some of my favourite ambient jungle tunes from the golden era of 1993-1995. The original concept of the mix came after I did that internet radio show early last year – I did the show off the cuff, really enjoyed the sounds, thought, "man, this music is amazing! I really need to do a mix for the blog!"
Which I didn't end up doing for another eight months.
And, having done it, it's taken another four months for me to actually get around to putting it on the blog.
Hmm.
In any case, this is often how I work with mixes – sometimes I will think of a concept and then throw something together very shortly afterwards (like with Morally Diminished 2), whilst at other times I will come up with an idea and then spend an eternity brooding over the tunes, the programming, and so on. As an example, I probably thought of doing a mix that started with techno and ended with gabba nearly two years before I finally did We Control The Night!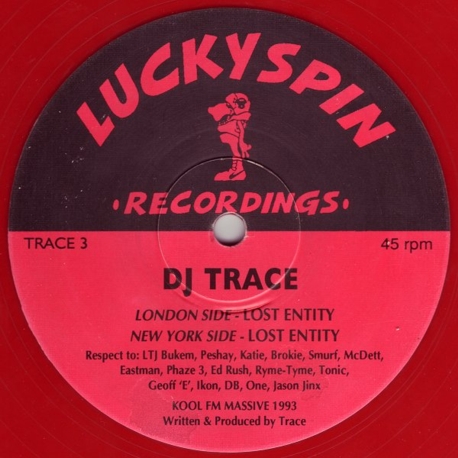 This particular mix is something of a companion piece to 2008's Over The Horizon, but since the tunes are even earlier, I guess it is more properly considered a prequel, as opposed to a sequel. The concept is broadly similar, though, with the idea being that the mix would be structured as a journey within a style – so, with Over The Horizon having taken in everything from soulful rollers to synth-washed Amen tearouts to deep space voyages, so this mix starts with Peshay's masterful 'Sunrise' under his Secrets alias – all tearing breaks and fluffy melodies, followed by several tracks in the same vein before I switched it up to a section of less frenetic rollers, nicely seasoned with jazzy vibes, before the Amens come crashing back with 'Lonely', following which it's nothing but a sprint to the finish, concluding on Dillinja's armour-plated epic 'The Angels Fell', a post-apocalyptic breakbeat masterpiece.
What's strange to me is that, by and large, this sound has slipped off the radar of music consciousness, unlike the contemporaneous ragga jungle tunes. Few of the tunes featured on this mix can be found on commercial compilations of classic jungle, and for the most part they tend to be relatively inexpensive to pick up second-hand (with some truly eye-popping exceptions though!). I find this crazy, because as good as the hardstep/ragga tunes were (and some of them were just awesome), the ambient jungle/artcore era was something truly special.
Just listen to this mix!
These tunes are incredible – even a decade and a half later they still sound totally fresh; their combination of rhythmic virtuosity with the lushest, most beautiful melodies imaginable still utterly compelling.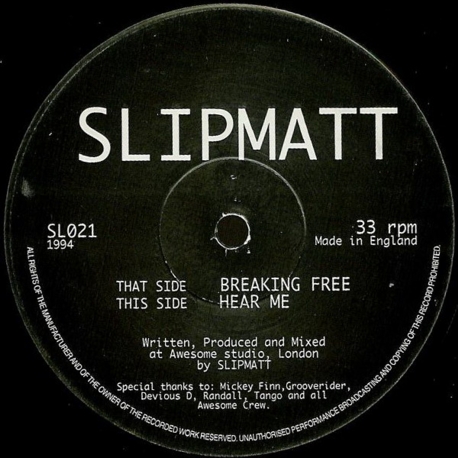 Who can resist a tune like Slipmatt's 'Breaking Free', with it's lazer bass, frenetically chopped breakbeats, and sweet melody topped with just a snatch of divagasm vocal?
OK, some people can, but they are fools. When I hear that kind of thing it just melts my mind!
Slipmatt is best known as being part of old skool production duo SL2, and for being one of the premiere happy hardcore jocks through the 90's and into the early part of this decade, but with this one he created an alltime jungle classic. Even today it has hardly aged, still sounding utterly amazing.
When I wrote my essay for the Don't Panic mix, I talked about how the tunes that were featured on there carried a powerful nostalgia for me, conjuring up being a teenager and hitting the record shops each week to try and score the latest tunes. Drum n' bass tunes from roughly 1996 to 1998 will never be just music to me – they will always carry memories, of drifting off in math class thinking about the latest dubplates, of standing underaged in the queue to the Blue Note hoping to be let in, of going all goggle-eyed fanboy when Goldie shook my hand at Metalheadz at the Leisure Lounge on my 16th birthday.
These tunes don't have the same nostalgia value for me, since they came out before I started buying records in the spring of 1996. Sure, many of them I had heard on pirate radio and on tape packs from raves, but they don't carry the same nostalgiac punch for me, since they predate the period when I was really obsessed with buying records. Which means that listening to them is a more purely musical experience for me. Which is not a bad thing, of course, since it's a hell of a musical experience to have!
Over the last two or so years I have gotten very into buying old jungle (both the spacey stuff featured here as well as some of the more ruffneck style tunes) second-hand through Discogs and eBay, which has been an exciting voyage of discovery for me, since I am constantly discovering new tunes (or at least tunes that are new to me), and I have amassed quite a collection. Sure, my wife might have thought I could have allocated the money a bit better, but you've got to have a hobby, right?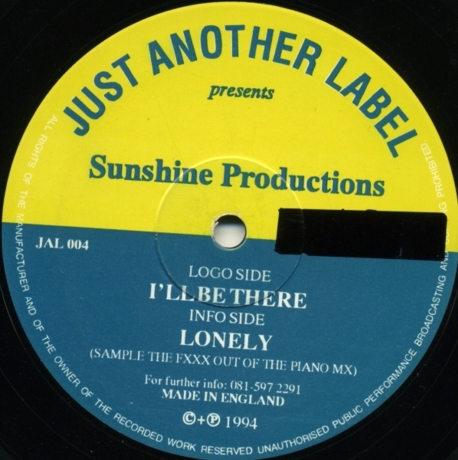 Enjoy this mix, and please leave comments if you have any!