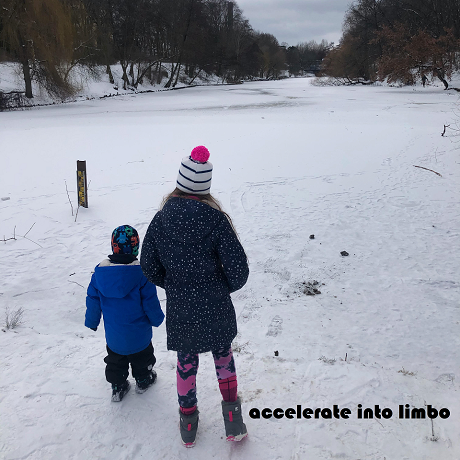 right-click, save as to download this free mp3 mix
Mixed in Berlin, March 2021
100% Vinyl
(138:39, 318 MB, 320 kbps mp3)
Direct link to the mix:
http://sonicrampage.org/mixes/limbo/Pearsall-AccelerateIntoLimbo.mp3
Tracklisting:
Weird couple of months.
As I mentioned in the post to accompany Electro Beats for Murky Streets, one thing that I managed to achieve in 2020 was to finally hit my (totally arbitrary, sure) goal of getting 60,000 listens on Soundcloud. This was a goal that I had had in mind for a few years and at last I achieved it.
Yay me!
But then, what next?
I guess I could have kept going and tried to up the stakes again this year but honestly having hit that goal did actually leave me feeling a bit sated in terms of the ego boost component of getting people to listen to my stuff. Thus from that angle there was a temporary deflation in the compulsive need to churn out mixes. On the other side it's also been an intense few months from a personal and professional perspective; here in Germany the schools and kitas (daycare) have been closed since mid-January and are only just reopening, so I've had to spend a lot of time helping out with the kids, and on the other front my work has been super busy and at times quite stressful, so basically at night I just have not had the mental energy or time to focus on making new mixes.
Hence an unusually fallow period by my standards. I've been pretty productive over the last few years!
But this has not been ideal because I always like having new mixes to listen to, so since we are now in March (omg!) I decided enough with the excuses … it's time to do a proper mix! Sure, I did a mini-mix for Begrime last month, but that's not enough.
Clearly, it was time to go big.
50 tracks big.
Why so many tunes? Well, I have a lot of records that have never made it on to any of my mixes, and I wanted to listen to them in an easier, more practical, and more fun way. This is especially the case with my collection of modern (post-2010, but even more so post-2015) drum n' bass / jungle … I have tons of the stuff and have only done a few mixes with it, and none at all for Sonicrampage since Get It 003: Get Ruff, Tuff, Dangerous two years ago. Obviously, the moment was ripe for a nice leisurely dig through my shelves to find a bunch of cool tunes to weld together.
When I started thinking about doing a mix of new drum n' bass / jungle, one of my key criteria was to do something a bit different from last year's focus: themes. As I discussed in my blog post to accompany Super Rhythmic Facts my plan for 2020 was to focus (mostly!) on doing tribute mixes of various types, whether that meant focusing on labels, artists, clubs, or concepts. This was fun and quite creatively fulfilling, but the flipside of having such a focus meant that I was working with certain self-imposed restrictions when I made each mix; or at least that was the case for most of the mixes.
Therefore when it came time to start putting this one together, one thing that was quite clear to me was that the mix should provide a broad representation of the kind of stuff that I've been enjoying in the world of 160-170 bpm music in recent years. The result is not definitive, sure, but it's a pretty good go.
It's one thing to say that I want to make a mix that properly represents the diversity of this part of my record collection, but actually putting such a mix together is another thing, hence my approach was to use a concept that I've been playing with over the last couple years. Basically, instead of thinking that I am making 'a mix', I approach it like I am making a series of small(er) mixes that are coherent mixes in and of themselves, which are connected to each other at certain logical switch points. Sonic Lego, basically!
I have previously written about the thought process involved in such mixes in the posts to accompany Fake Berghain in My Spare Room and Get It 010: Get Everything, but in this specific case I started from the idea that there were certain sounds that I wanted to represent: dubby halftime, soulful rollers, frenetic juke-influenced stuff, chrome-plated hardsteppers, and Amen tearouts. With this in mind I pulled out a huge stack of records and then set about separating them into the relevant piles.
What this meant in practice is that I did not need to make a single 50 track mix, but instead I made six smaller mixes that I snapped together in the aforementioned sonic Lego stylee, with the goal being that the connections not be too jarring, or at least if they were a bit unexpected then they were also kind of fun.
I guess you can be the judge of how well I've succeeded – I know there are one or two slightly wonky moments in the mix, but given the time constraints that I live with at the moment, where I rarely have much time for my hobbies, I decided that I can live with them and I would not do more than one take. Overall, though, I think this is a pretty sick mix, it's definitely not upfront or whatever, but I think there's a lot of great music in here, and I really enjoy the way that the sounds and vibe switches throughout the mix.
So, yeah, that's it!
Now that I have the taste again, I'm hoping to start dropping mixes more regularly throughout 2021.