Archive for the 'Features' Category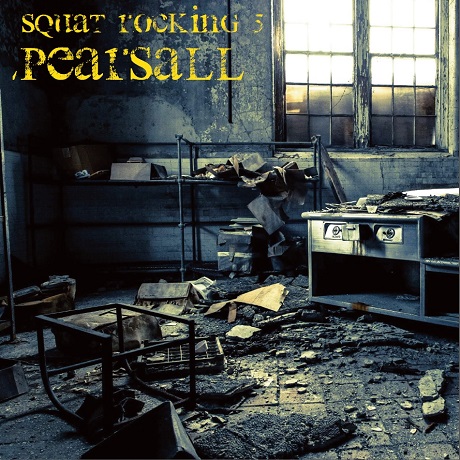 right-click on the title and save as to download
Mixed in London in March 2012, using 100% vinyl on two Technics 1210′s and a Pioneer DJM600 mixer
(63:08, 144 MB, 320 KBPS MP3)
Click to read my Bangingtunes.com Forum Memories essay
Large cover
Cue file
Zip pack (split into separate tracks)
Style: Classic UK Acid/Hard Trance
Evening! Here's a new feature I'll be doing from now on (hopefully) … the Tuesday Time Machine!
Every Tuesday I will reach into my record shelves and pull out one vintage tune from yester-year to share with you, and briefly rabbit on about.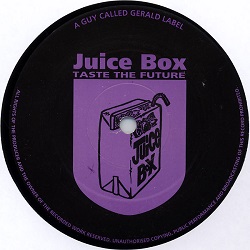 To kick things off, here's 'Energy' by The Two G's, a 1995 collaboration from two of the absolute pioneers of drum n' bass music, Goldie and A Guy Called Gerald. Originally released on Gerald's Juice Box label, this tune was also later released in an extended form on Gerald's trailblazing album Black Secret Technology, which was one of the first serious drum n' bass artist albums – I can't quite remember if it was literally the first, or whether that honor goes to 4 Hero's Parallel Universe or not, but in any case it was well ahead of its time!
Lesser-known than Goldie's own Timeless, I've always had a soft spot for Black Secret Technology, since it was one of the first drum n' bass cd's I ever bought – as well as for the obvious reason that it is absolutely brilliant! The album has sadly become a bit of an obscurity over the years, so if you're a new school drum n' bass fan who wants to learn more about the roots of the sound, I seriously cannot recommend highly enough picking it up if you chance across it. Wonderful album.
Every album has it's standouts, though, and 'Energy', for me, was and is the highlight of Black Secret Technology. To my knowledge this tune (and its flipside 'The Reno') represent the only tunes that Goldie and Gerald made together, which is a shame, because this track is an absolutely gorgeous hybrid of their two distinct styles, with intricate drum programming and solid bass thumps offset by swirling pads and a lovely little vocal snippet.
This is music equally at home on the dancefloor and in your headphones.
About one year ago, in my Morally Diminished 3 post, I said:
Every mix I do starts with an idea. Not a big idea, not a complicated idea, but a simple idea, one that can generally can be boiled down to a sentence or less … At any given moment I have a whole bunch of these little mix ideas floating around my head – some of them are quite fleshed out in terms of what kind of tracks I want to feature, while others are much vaguer, just a basic concept and a fuzzy feeling that, hey, it would be nice to put that mix together at some point.
Nothing has changed …
I still have lots of ideas for mixes! So, I thought it would be fun to share some of the concepts with you and get your feedback, as it would be really good to hear what people want to hear. Having borrowed some CDJ's from my good buddy Jamie, I can also do some different mixes than before, it being a lot cheaper to pick up 15-20 tracks digitally than on vinyl!
At this point I should point out that I already have two fresh mixes in the bag and ready to be posted to Sonicrampage. Rampage Turbo 15 is already available to stream, but I've not had a chance to split it into separate tracks yet, due to my desktop pc being on its deathbed; I've got a new one on the way, so that mix should be available to grab sometime next week. Also coming later this month is Slaves to the Silver Box, an old skool acid mix that I have done for DI.fm's Old School Mix Marathon V (check out the mixes from volume four) – I'm quite excited for that project, because besides the mix being another 303 journey along the lines of The Waveform Cult and Beyond The Valley Of The Acid Vixens, featuring tracks from the likes of Hardfloor, DJ Misjah, Nostrum, Josh Wink, and more, but it's also having a cover made up by an old high school friend who has very handily turned into an awesome artist, plus I have a pretty cool idea for the accompanying essay – I just need to make that a reality!
So, without further ado, genre by genre, here are some of the mix ideas I had in mind for 2013: