Archive for October, 2011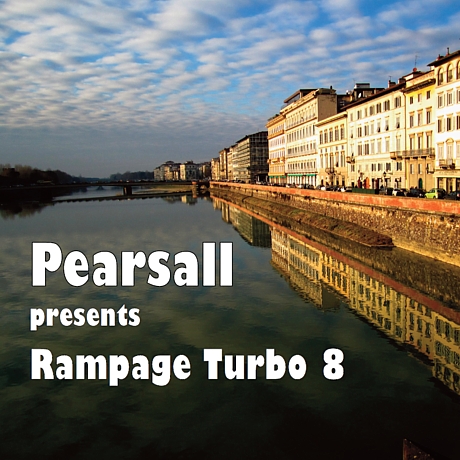 right-click on the title and save as to download
Mixed on two Technics 1210′s and a Pioneer DJM-600 in London, October 2011
(72:35, 166 MB, 320 KBPS MP3)
Zip pack (cut into individual tracks)
Large cover
Cue file
Style: Classic freeform hardcore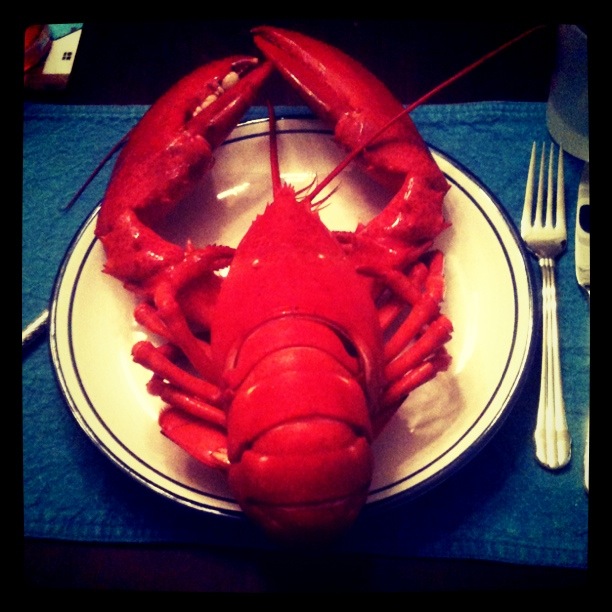 This has nothing to do with music, it's just a two pound lobster I ate when I was in Canada
Here's a new series of posts I'll be doing on Sonicrampage, where I'll be pointing you towards cue files that I've made for chopping up mixes, with a focus on specific series of mixes, either from specific sites or from specific dj's (or from specific dj's specific sites, if we're really getting pedantic).
Since I bigged him up a few posts back, it's only logical to start with DJ Extreme's Hardscore site, which is like a digital Aladdin's cave of old skool hardcore/jungle/drum n' bass goodness.
Sad bastard that I am, needless to say that I've been chopping up some of his mixes in my (frankly limited) spare time. I know I'm not the only person who likes his mixes (cheers to PlasmaDancer for the hat tip), so hopefully this will be helpful to others!
If you want the low-down to how to use a cue file to cut up a mix, check out my (comprehensive) guide. If you already know that stuff, then you can head straight here to grab the cue files I've already created, which thus far includes the following mixes:
1993 Hardcore Vol. 9
1995 Jungle Vol. 7
1996 Jungle Vol. 6
1997 DNB Vol. 1
The Bristol Mix Vol. 3
Smooth Grooves Vol. 2
Smooth Grooves Vol. 4
Smooth Grooves Vol. 5
Smooth Grooves Vol. 7
If you want the full link to the cue files, it's http://sonicrampage.org/random/cue/hardscore/.
I'll be adding more as I cut up more mixes.
PS: If you're DJ Extreme, I hope you don't mind, if you do, just drop me an email at pearsall[at]gmail[dot]com and I'll pull them down.

I still have a bunch of records!
A few years back I decided I needed to trim down my record collection, for both space and money reasons, so I ended up selling a lot of the tunes I had, across all kinds of different genres (and my Death Sentence mix was even inspired by the selling process).
Since I got it in my head that I needed to be ruthless, part of this process involved getting rid of entire genres' worth of stuff …
Meaning no more hard house …
No more hard techno …
No more tech-house …
No more electro …
No more breaks …
Some of these decisions I've never really regretted (for instance, I'm not particularly bothered about having liquidated my hard house collection), but over time I've really come to wish that I hadn't gotten rid of so many electro, grime, and breaks tunes. Dumb decision!
This is especially so because over the last year or two I've gotten quite into the nascent UK Bass scene which has emerged from the confluence of dubstep, UK Funky, grime, and other styles of music. I've been dabbling in buying a bit of the stuff (funds allowing, I'm a dad now after all!), which has made the regrets stronger, and I even got to play a set of it at my friend Al's birthday party last week (grab his great Machines Ate My Vinyl mix if you've not got it yet!), which just made the regret stronger.
Having been moodily contemplating this stuff over the last few days, I thought I would chuck up a post on five records that I used to own, sold (often for pretty shitty amounts!), and now wish I still owned. Pheh.