Archive for September, 2011
If you love jungle, old skool hardcore, and/or drum n' bass (and if not, what's wrong with you?!?!), you simply have to check out Hardscore, DJ Extreme's site. I heard a few of his mixes via Drum Trip (a good site, too), but had never got around to checking out his own site.
Oh.
My.
God.
It's the motherfucking mix motherlode. I'll be grabbing stuff off there for ages to come.
Run, not walk.
(ok, that statement makes no sense on the internet, but you get my drift)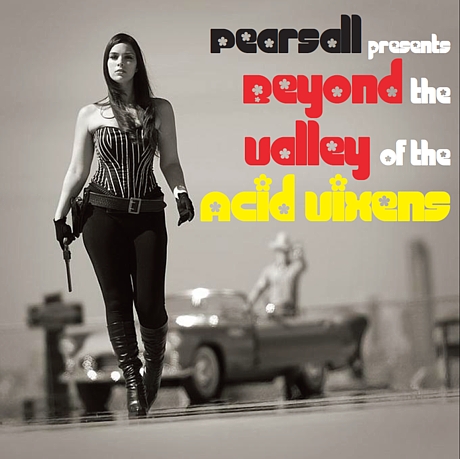 right-click on the title and save as to download
Mixed on two Technics 1210′s and a Pioneer DJM-600 in London, August 2011
(69:18, 128 MB, V0 VBR MP3)
Zip pack (cut into individual tracks)
Large cover
Cue file
Style: Pure, unfiltered acid
If you enjoyed last year's Hang Ten, my tribute to Californian dubstep dj/producer and king of the bumping 808 bass, Matty G, well, then, you'll love this excellent new guest mix that he's just dropped for KMag. From the rough to the smooth, it's really really tasty stuff, including loads of dubplates (some of which like 'Jam Like A Tek' and 'Just Hit Me' are amongst the best stuff he's done, imo). Plus it includes an interview with the man himself. Bonus!
What more could you want?!?
Oh, yeah, a cue file.
Well, lucky for you, I've already done one for my own pleasure, and I'm more than happy to share it with you; if you want to get the cue file, I've stuck it up on my server here:
Tracklisting:
01. Matty G – R&B Style
02. Grand Puba – Get It (Caspa's 80Eighties Remix)
03. Matty G – Ooohhh Baby
04. Matty G & Ugene – Baby Yeah
05. Matty G & Roommate – Caetano
06. The Others & Distinction – DISKO
07. Matty G – True Soul
08. Guido – Korg Back
09. Willie Hutch – I Choose You (Matty G Refix)
10. 12th Planet & Antiserum – Purple & Gold
11. Matty G – Funky Fresh
12. Caspa – Itchy & Scratchy
13. J:Kenzo – Ruffhouse
14. Tes La Rok – Ignition VIP
15. Matty G & Konfusion – Styles & Styles
16. Matty G – Just Hit Me
17. Matty G – Turf Warz
18. The Others & Trolley Snatcha – Break Your Neck feat. Dread MC
19. Matty G – My 808′s
20. Guido – Mad Sax
21. J:Kenzo – Stomp
22. Matty G – Keepin' It Real
23. Matty G – Cold Break Ill
24. Matty G & Ugene – Back To The Bay
25. Matty G – Soundtrap
26. Sub Scape – Screw Up (Matty G Remix)
27. Matty G – Jam Like A Tek
28. Mavado – Gangsta 4 Life (Coki Remix)
29. Matty G – Madeira